---
Updated on May 3rd, 2023

A West Virginia non-solicitation agreement ensures that the signing party will not attempt to conduct business with an employer's staff or customers. Generally, these agreements are between employee and employer and prevent the latter from poaching business from the former. These restrictions are also referred to as "non-privacy" or "hands-off" provisions, and the restricted parties may include co-workers, suppliers, customers, and vendors. The terms of the agreement will usually apply to a specific region for a predetermined amount of time.
Statutes: Not mentioned in state statutes.
Legally Enforceable? Yes, West Virginia courts uphold non-solicitation agreements and are more likely to enforce them than non-compete agreements.
Requirements (Wood v. Acordia of W. Va., Inc., 618 S.E.2d 415 (2005)): The courts in West Virginia have determined that non-solicitation agreements may be enforced if the restrictions:

Protect the employer's legitimate business interests;
Do not unfairly restrict the employee from engaging in their chosen profession; and
Are reasonable in length.
---
Related Forms (2)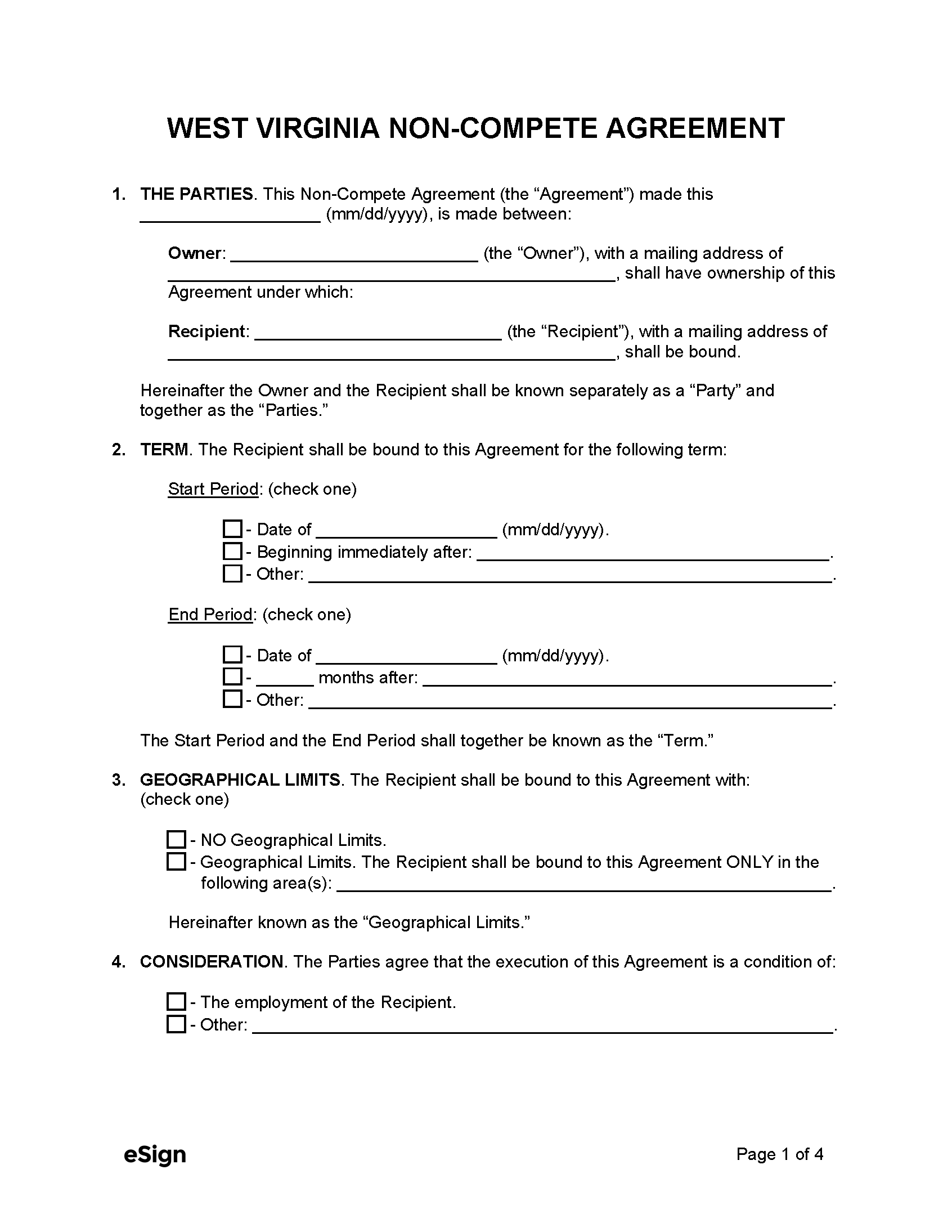 West Virginia Non-Compete Agreement – Prevents an individual from seeking employment from competing companies for a specified time period.
Download: PDF, Word (.docx), OpenDocument
---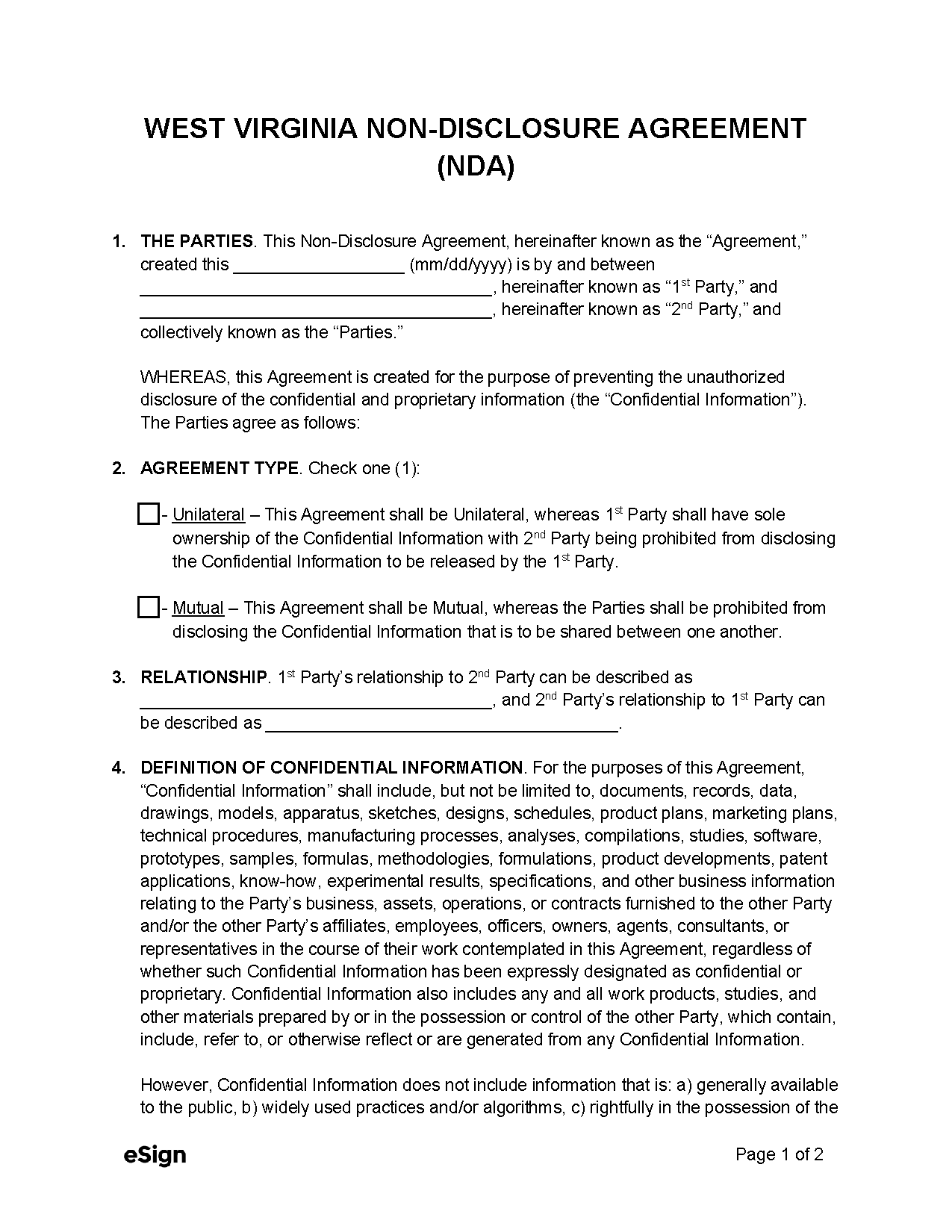 West Virginia Non-Disclosure Agreement – Dictates that the signing individual may not release confidential information.
Download: PDF, Word (.docx), OpenDocument