A Kentucky notary acknowledgment is completed by a notary public to certify an individual's signature on a legal document. The form establishes details such as the notarization date, the involved parties, and a statement indicating the notary has verified the signer's identity. Notary acknowledgment forms are required for certain legal documents including powers of attorneys, deeds, and wills.
Notaries must renew their commission with the Secretary of State every four years (§ 423.390(3)).
Is Online Notarization Legal in Kentucky?
Yes, notarizations may be performed electronically in Kentucky. The law was adopted under SB114 and became effective on January 1st, 2020.
Statute: § 423.455
Online Notarizations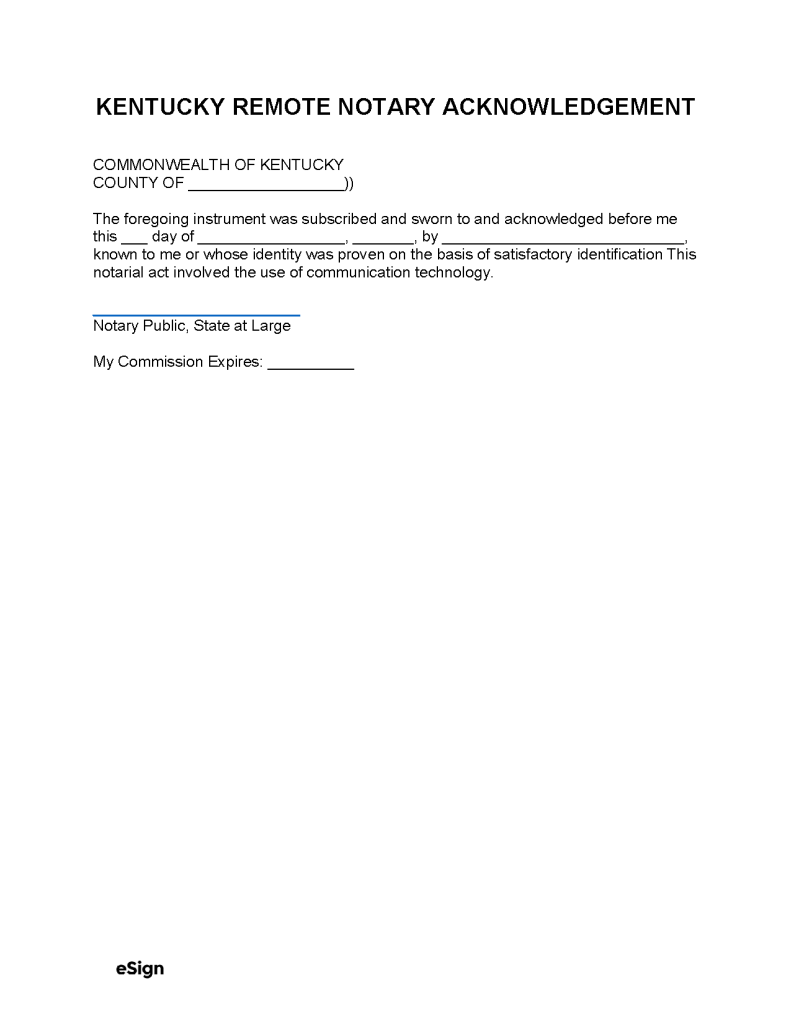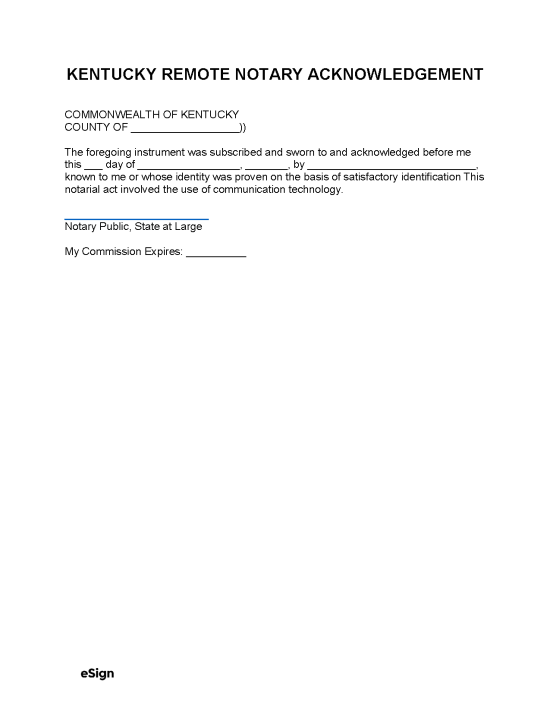 Kentucky Remote Notary Acknowledgement Form – Used to digitally notarize a legal document.
Download: PDF, Word (.docx), OpenDocument
---
Sample (Individual)
Download: PDF, Word (.docx), OpenDocument

KENTUCKY NOTARY ACKNOWLEDGMENT
COMMONWEALTH OF KENTUCKY
COUNTY OF [COUNTY]))
The foregoing instrument was subscribed and sworn to and acknowledged before me this [DAY] day of [MONTH], [YEAR], by [SIGNATORY NAME], known to me or whose identity was proven on the basis of satisfactory identification.
________________________
Notary Public, State at Large
My Commission Expires: [MM/DD/YYYY]
---
Resources