An Alaska real estate power of attorney gives a person (the "agent") the authorization to handle real estate transactions on behalf of a property owner or buyer (the "principal"). The principal can use the form for one-time situations or ongoing tasks, such as property management. The form can be made either durable or non-durable depending on the principal's intentions. If made durable, the representative would keep their designated powers regardless of the principal losing decisional capacity. Upon accepting their nomination, Alaska law requires the agent to act in the best interests of the principal.
Statute – § 13.26.665(a)
Signing Requirements (§ 13.26.600) – Notary Public
---
Related Forms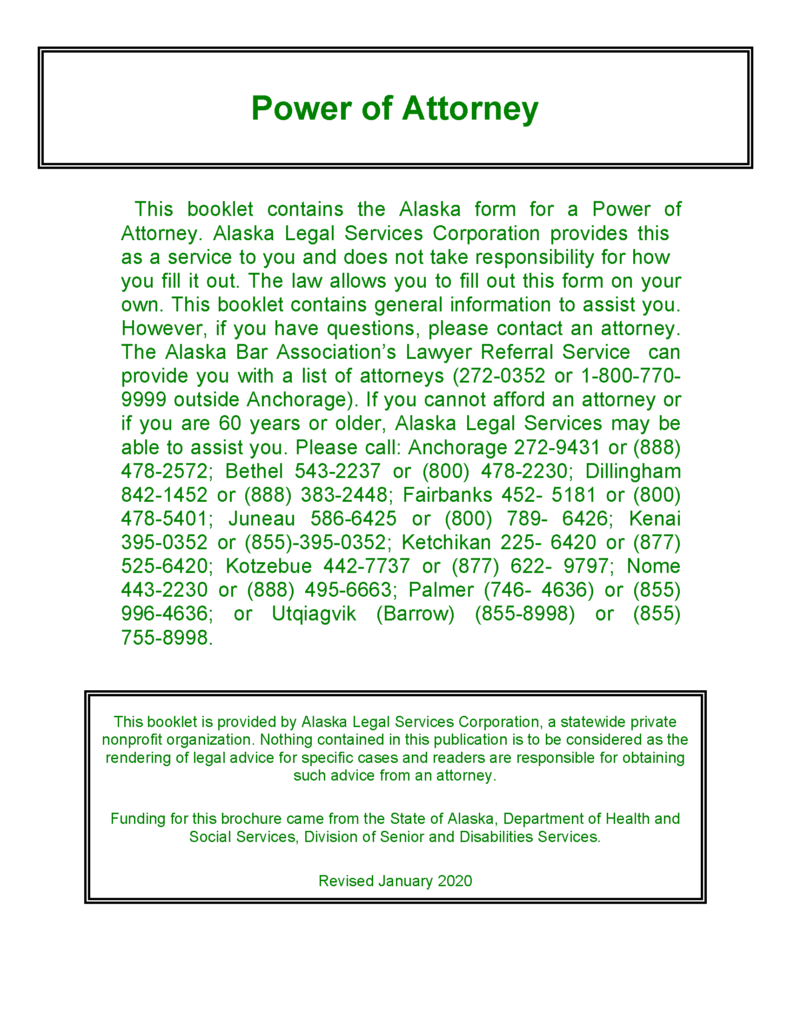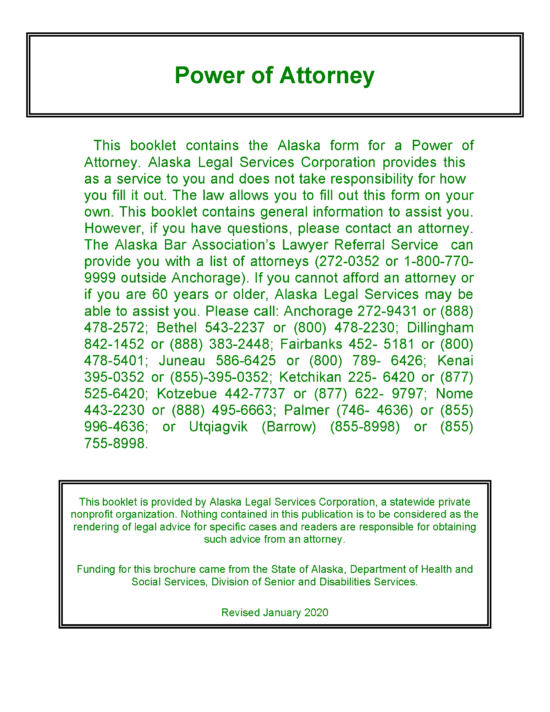 Alaska General Power of Attorney – Should be used if the principal needs to grant their agent the authority to manage both real estate and financial matters.
Download: PDF