The Alabama motor vehicle power of attorney (Form MVT 5-13) gives a selected individual (the "attorney-in-fact") the authorization to perform vehicle-related assignments on behalf of the vehicle's owner (the "taxpayer"). The attorney-in-fact is only allowed to perform specific duties as established by the vehicle owner in the power of attorney form. Furthermore, the powers granted apply exclusively to one (1) vehicle, as described in the document. Once all fields have been completed, the vehicle owner(s) will need to sign the form, followed by the signature of the attorney-in-fact.
Signing Requirements – Vehicle Owner(s) and Attorney-in-Fact
---
Related Forms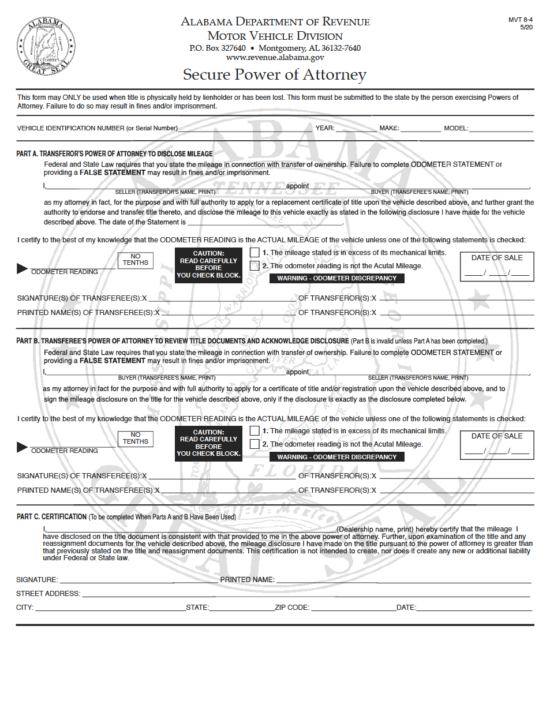 Alabama Secure Motor Vehicle Power of Attorney (Form MVT 8-4) – For use ONLY when the vehicle's title held by the lienholder was lost.
Download: PDF