A Florida real estate power of attorney is a document that an individual (the "principal") uses to appoint a representative (the "agent") to perform tasks and make decisions regarding their real estate. Under the agreement, the agent may be given the authority to purchase, sell, manage, and refinance real estate for the principal. If the agent is assigned as the principal's property manager, they will be responsible for repairs, renovations, and maintenance of the property, as well as collecting rent.
When an agent is authorized to handle the purchase, sale, or refinancing of real estate, they will be able to execute documents and withdraw and disburse funds. A signed and notarized copy of the power of attorney must be given to the agent as proof of their authority to perform acts on the principal's behalf.
Statute – § 689.111 and § 709-2201(2)(b) and (5)
Signing Requirements (§§ 709.2105(2), 689.111) – Two (2) Witnesses and Notary Public
---
Related Forms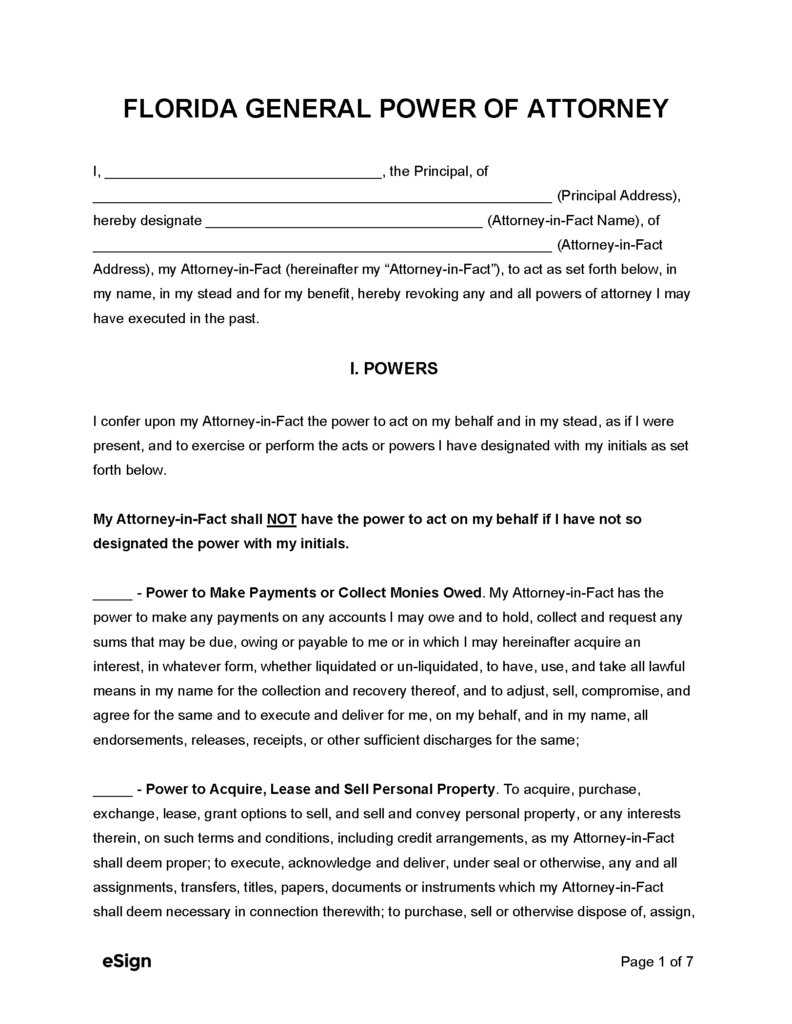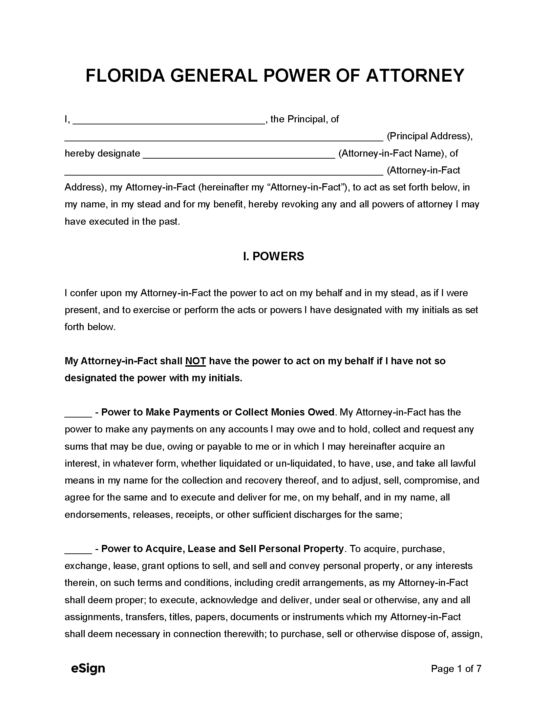 Florida General Power of Attorney – Grants the agent with the ability to handle all of the principal's financial affairs in addition to real estate-related matters.
Download: PDF