A Hawaii real estate power of attorney is a type of document that authorizes an agent to make decisions related to real estate transactions or property management for another person, referred to as the "principal." The powers that can be given to the agent include purchasing, selling, managing, and remortgaging the principal's real estate. The completed form will specify the address of the property concerned, and the agent will not have the ability to represent the principal for any other piece of real estate.
Once the document has been executed, it remains effective until its termination date or either party revokes it in writing. If the principal makes the arrangement "non-durable," it will also terminate automatically if the principal is incapacitated.
Statute – § 551E-34
Signing Requirements (§ 551E-3(b)) – Notary Public
---
Related Forms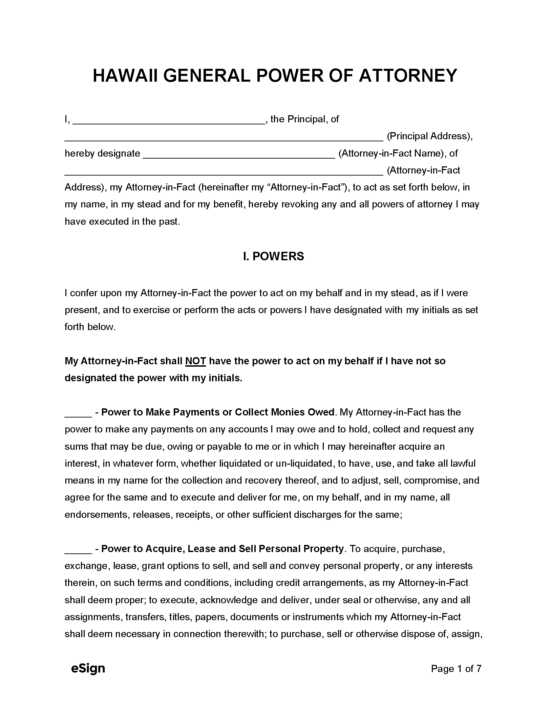 Hawaii General Power of Attorney – Under this agreement, the agent may be authorized to manage the principal's property, real estate transactions, finances, and business operations.
Download: PDF