An Idaho real estate power of attorney grants an agent the authority to perform real estate transactions on behalf of another individual (the "principal"). The agent, also referred to as the "attorney-in-fact," will have the right to access the principal's funds, negotiate the purchase or sale of property, and execute documents for the principal. The principal can set dates for the beginning and expiration of the arrangement, or have no set termination date at all. The agreement can also be "durable" or "non-durable." If the power of attorney is durable, the agent will retain their powers in the event of the principal's incapacitation.
Statute – § 15-12-204
Signing Requirements (§ 15-12-105) – Notary Public
---
Related Forms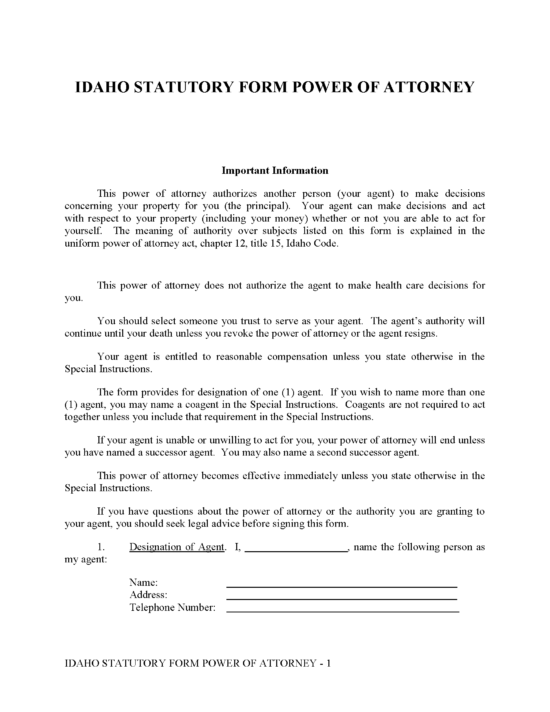 Idaho General Power of Attorney – If the principal needs the agent to have general control over their property, finances, or business interests, this form should be used.
Download: PDF