A Kentucky real estate power of attorney is a document that enables a principal to appoint an agent to handle real property assignments on their behalf. This type of form falls under the category of a special or limited power of attorney because the agent is only authorized to perform specific actions: to buy, sell, manage, or refinance a particular piece of property.
Although the authority is limited, the duration of a real estate power of attorney can vary greatly. The principal may elect for the document's validity to remain intact in the event of their incapacitation. Alternatively, the principal may establish a termination date for the agent's authority. In all cases, the form will become void upon the principal's death or a signed revocation form.
Statute – § 457.270
Signing Requirements (§ 457.050) – Notary Public
---
Related Forms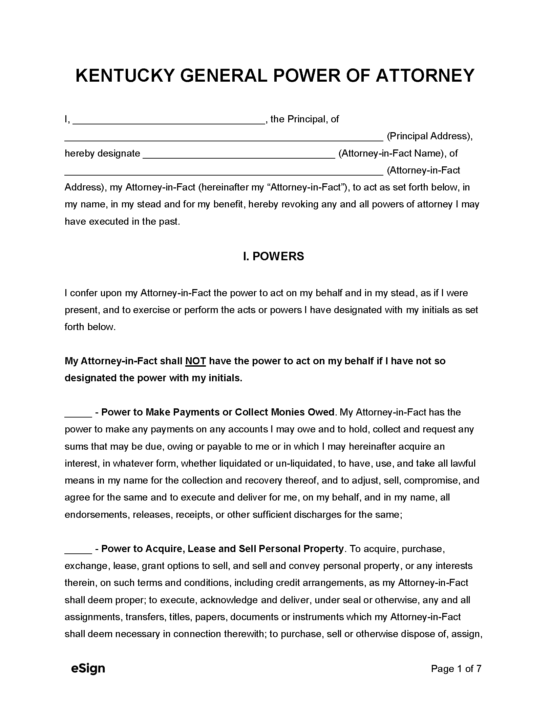 Kentucky General Power of Attorney – This type of non-durable power of attorney can be used to authorize an agent to handle the principal's finances and estate generally.
Download: PDF