A Maryland real estate power of attorney enables someone to delegate specific powers regarding real estate to an appointed agent. The person who delegates the powers (the principal) can choose which duties they would like their agent to perform with respect to a specific piece of property. These duties include buying, selling, managing, and refinancing.
A real estate power of attorney usually terminates once the agent has completed the tasks assigned to them. However, the principal can establish a set termination date for the document, or they can elect to have it terminate upon their death or incapacitation. Furthermore, they may revoke the power of attorney at any time by signing a statement of revocation.
Signing Requirements (§§ 4-107, 17-110) – Two (2) Witnesses and Notary Public
---
Related Forms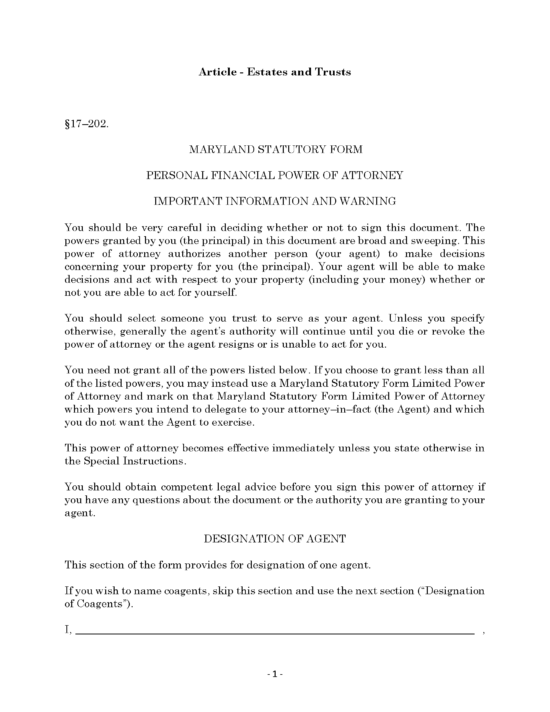 Maryland General Power of Attorney – A general power of attorney gives an appointed agent broad sweeping powers with regard to the principal's finances and other matters of their estate. It does not remain valid if the principal incapacitated.
Download: PDF