A Mississippi real estate power of attorney grants limited powers to the principal's agent with regard to a specific piece of real property. This property will be described in the document, as will the specific duties the principal wishes their agent to carry out.
The power of attorney form allows the principal to select up to four (4) assignments they wish to entrust their agent with: purchasing, selling, managing, or refinancing the property. The agent will not be authorized to perform any other tasks other than those described in the power of attorney document. A real estate power of attorney may be non-durable or durable, meaning the principal can choose whether or not they would like their agent to continue acting on their behalf if they become incapacitated.
Signing Requirements – Not mentioned in state statutes; Notary Public is recommended.
---
Related Forms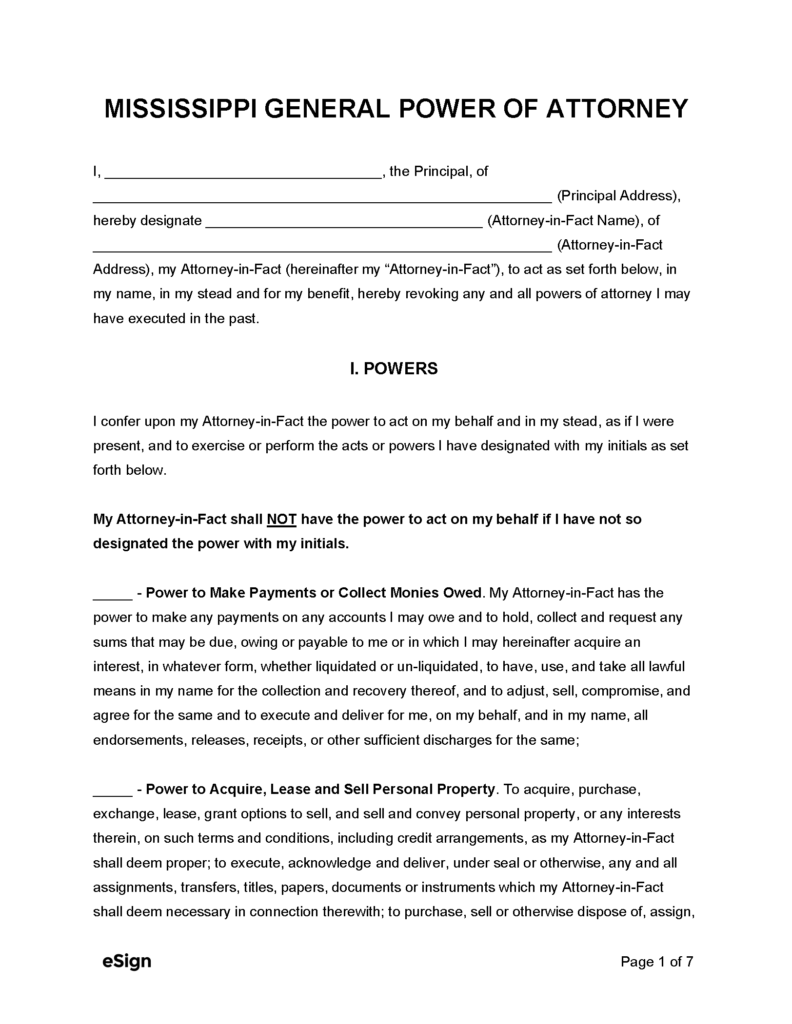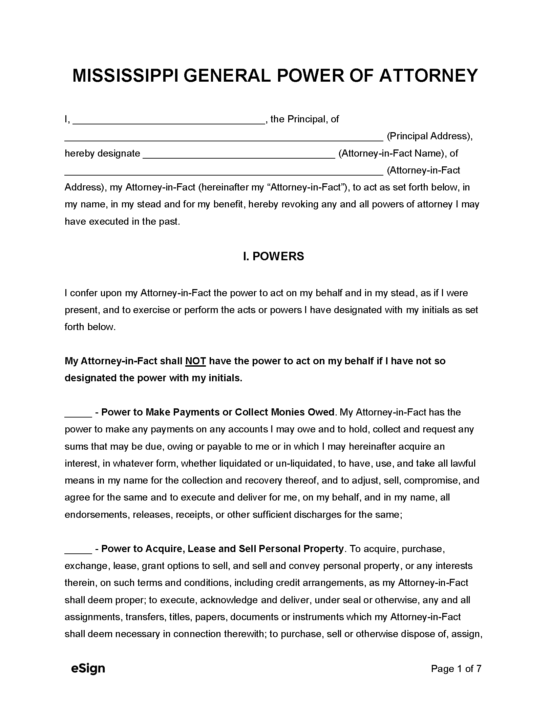 Mississippi General Power of Attorney – A general power of attorney enables the principal the appoint an agent to handle all or a part of their estate, including businesses, financial matters, and real estate. This form is non-durable; it is void if the principal becomes incapacitated.
Download: PDF