A Montana real estate power of attorney is a form that authorizes an agent, or "attorney-in-fact," to perform real estate transactions for a principal (the person creating the form). The agent's responsibilities typically include buying, selling, leasing, and managing the principal's residential or commercial property. If the agent is expected to execute a mortgage, the power of attorney must first be recorded with the Clerk and Recorder's Office in the county where the property is located (§ 71-1-102). The principal can choose to make this power of attorney either durable or non-durable. In a durable POA, the agent's authority will remain valid even if the principal becomes incapacitated.
Statute – § 72-31-339
Signing Requirements (§ 72-31-305) – Notary Public
---
Related Forms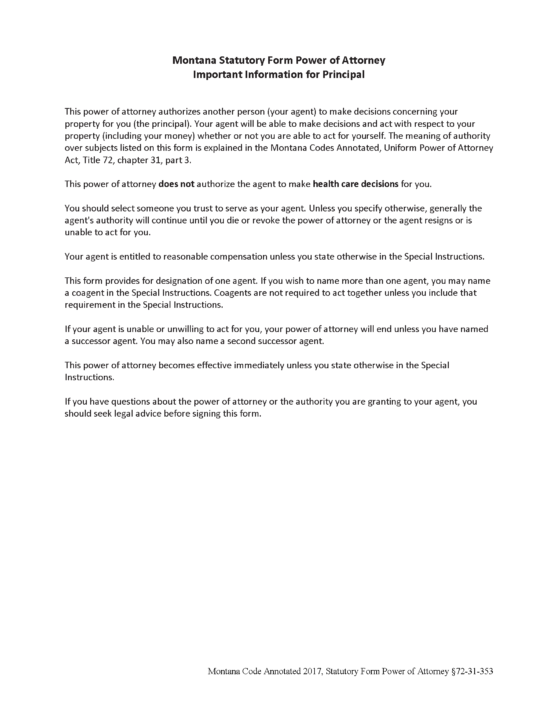 Montana General Power of Attorney – Grants an agent the ability to conduct a broad range of financial transactions for a principal, such as filing taxes, selling personal property, and managing bank accounts.
Download: PDF