A North Dakota real estate power of attorney is a document granting an individual (the agent) the authority to conduct real estate transactions for the person creating the form (the principal). An agent can act on the principal's behalf to buy and sell property, sign closing documents, conduct repairs, transfer down payments, and evict tenants. The document must describe the specific powers granted to the agent and the procedures for terminating their authority. Unless stated otherwise, the power of attorney will remain in effect if the principal becomes disabled or incapacitated.
Signing Requirements – Not mentioned in state statutes; however, notarization of the principal's signature is required if the agent will need to record deeds on the principal's behalf (§ 47-19-03).
---
Related Forms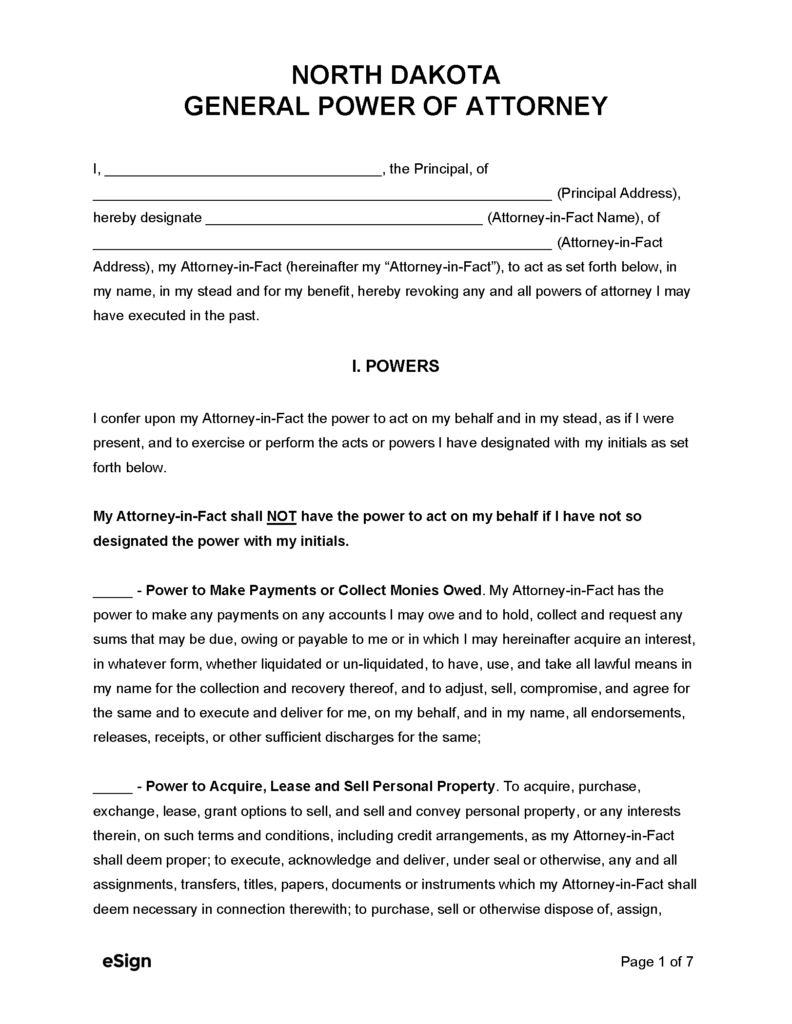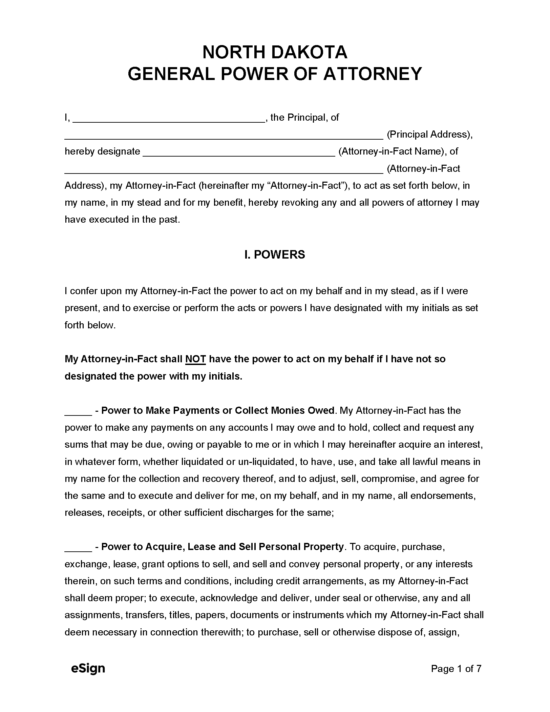 North Dakota General Power of Attorney – This non-durable power of attorney authorizes an agent to make decisions concerning the principal's finances and property.
Download: PDF