An Oklahoma real estate power of attorney is a document that lets an individual, the "principal," nominate a representative, the "attorney-in-fact" or "agent," to conduct real estate transactions on their behalf. The agent will perform services necessary to maintain the principal's property, which often involves administering repairs, hiring contractors, executing rental agreements, and evicting tenants. It is also common for an agent to negotiate with buyers/sellers and handle closing procedures while the principal is absent.
A power of attorney that authorizes an agent to transfer real property or execute a mortgage must be recorded with the Registrar of Deeds in the county where the property is located (§ 16-20).
Statute – 58 O.S. § 3027
Signing Requirements (16 OS § 20, 58 O.S. § 3005) – Notary Public
---
Related Forms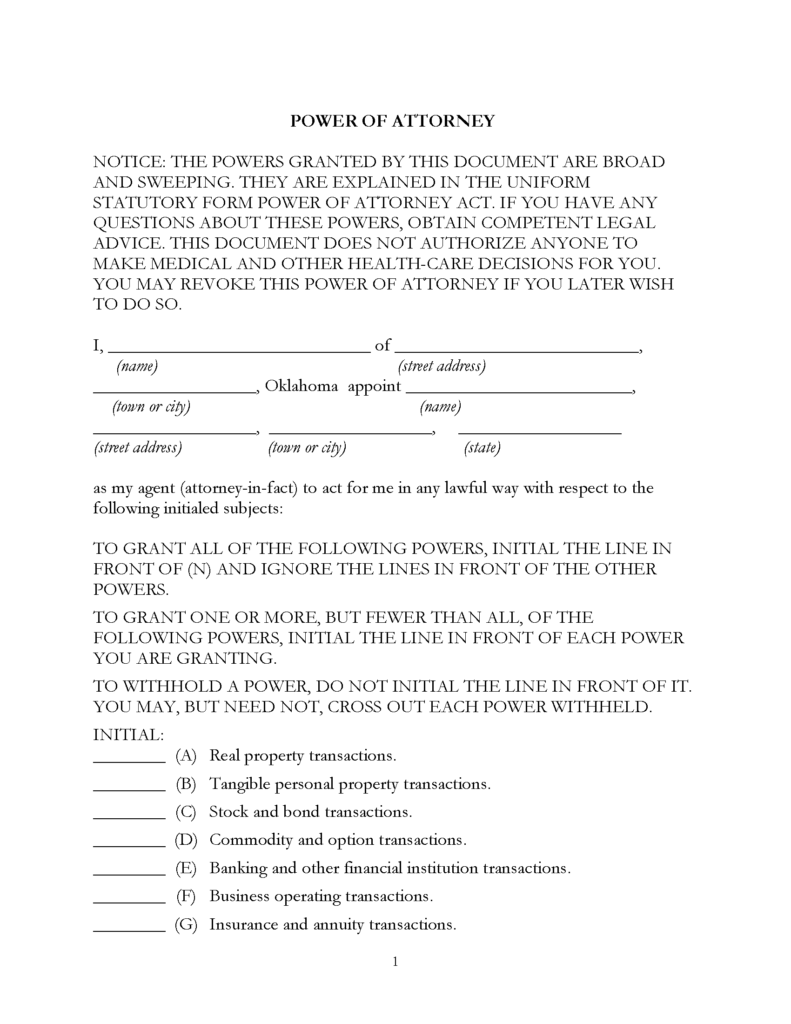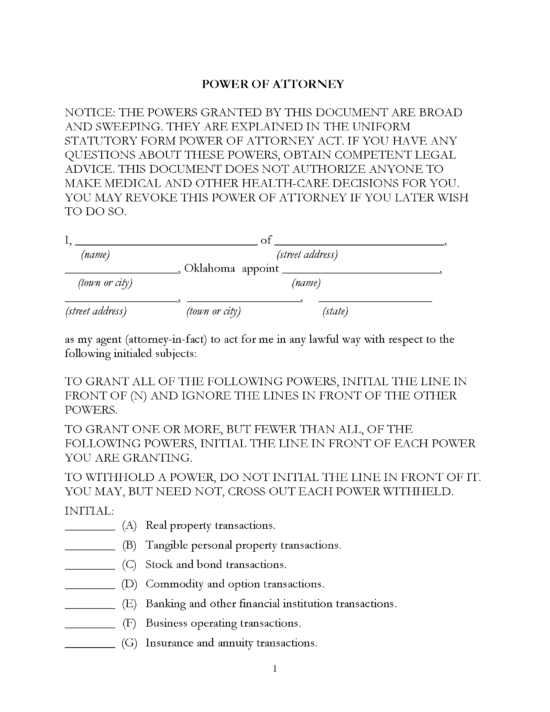 Oklahoma General Power of Attorney – Authorizes an agent to manage the principal's financial affairs, including their personal property, real estate, bank accounts, and governmental benefits.
Download: PDF