The Oklahoma residential purchase and sale agreement is used to determine the terms and conditions for a seller to transfer their property to a prospective buyer. The document provides details such as the legal description of the property, proposed purchase price, closing date, and any additional personal property included in the transaction.
This agreement is usually completed with the assistance of a real estate broker. Both the buyer and seller may choose to negotiate and alter the terms as they see fit before coming to an agreement. Once the buyer and seller are satisfied, they may sign the document and make it legally binding.
Realtor Version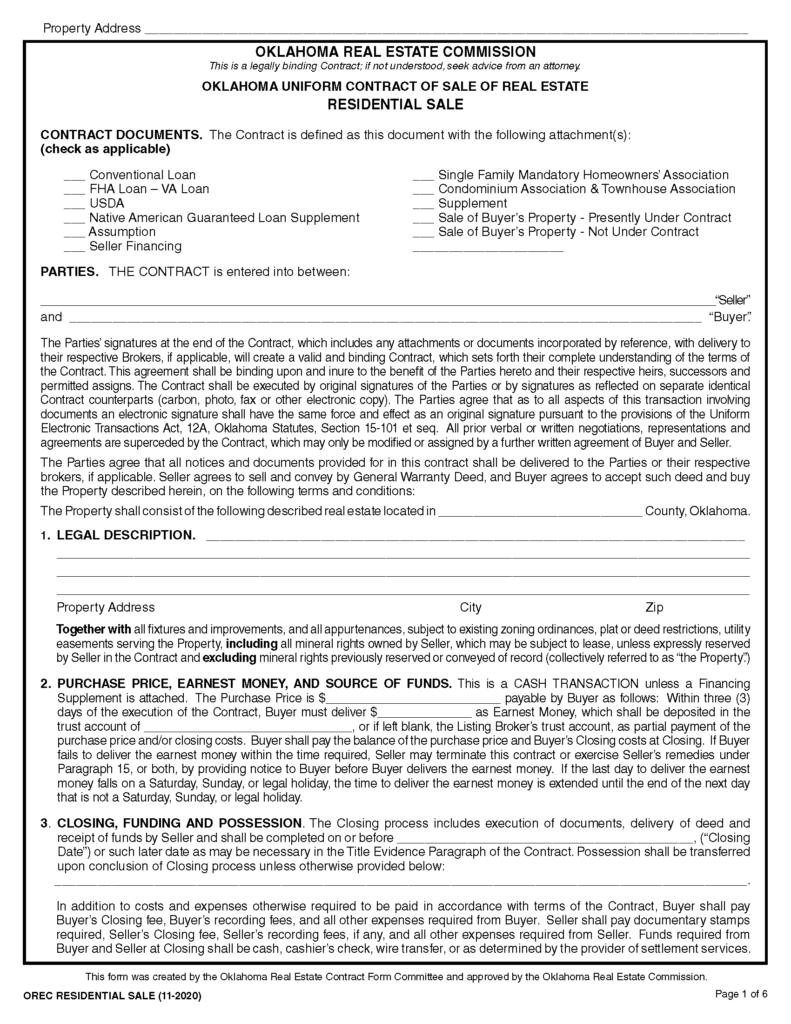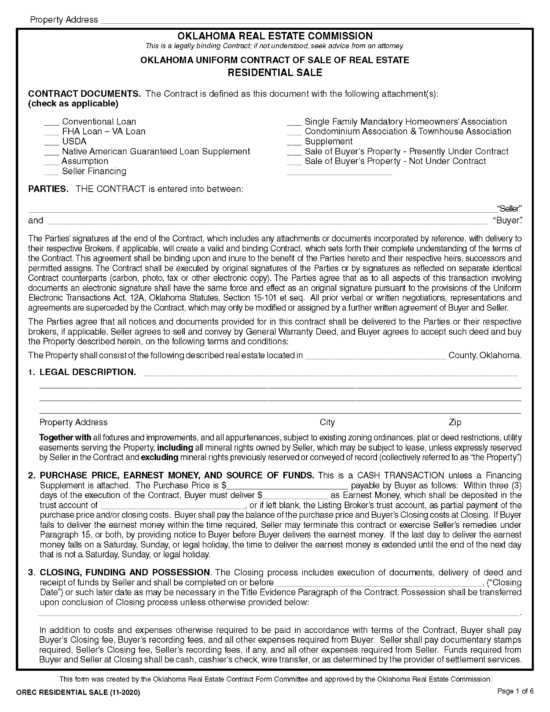 Oklahoma Contract of Sale – The Oklahoma Real Estate Commission provides this form for realtors and brokers for the purpose of performing residential real estate transactions.
Download: PDF
---
Required Disclosures (3)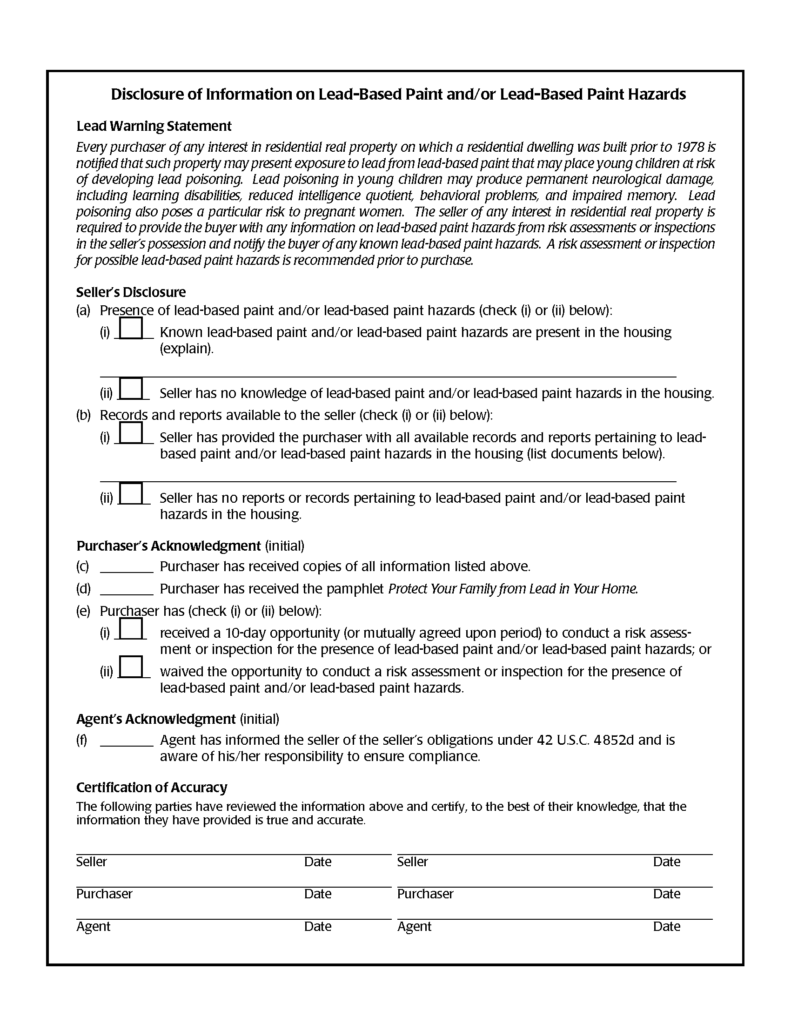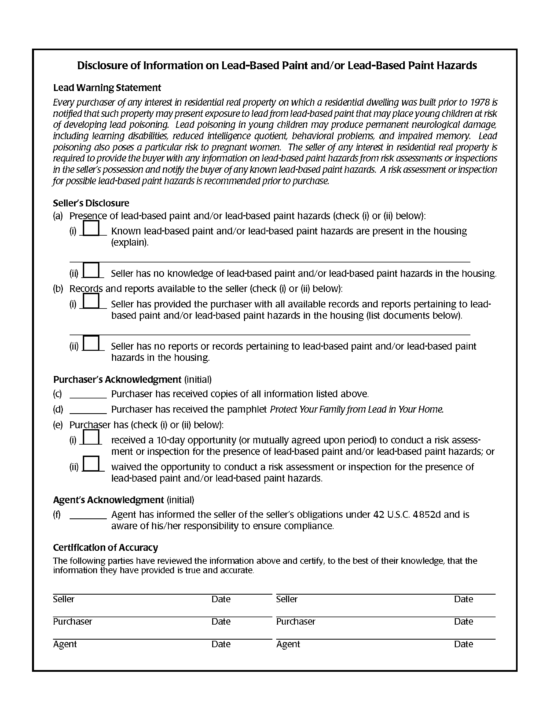 Lead-Based Paint – Federal law dictates that if a property was constructed in 1977 or prior, then the seller of said property must indicate to prospective buyers whether toxic paint exists on the premises.
Download: PDF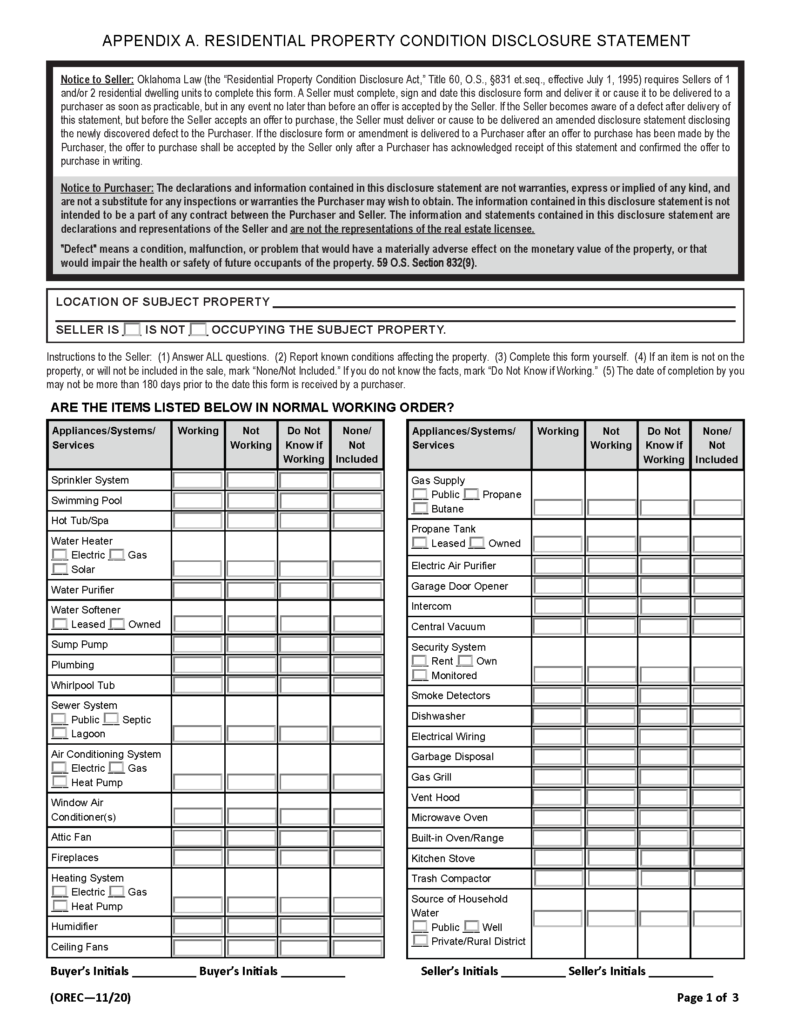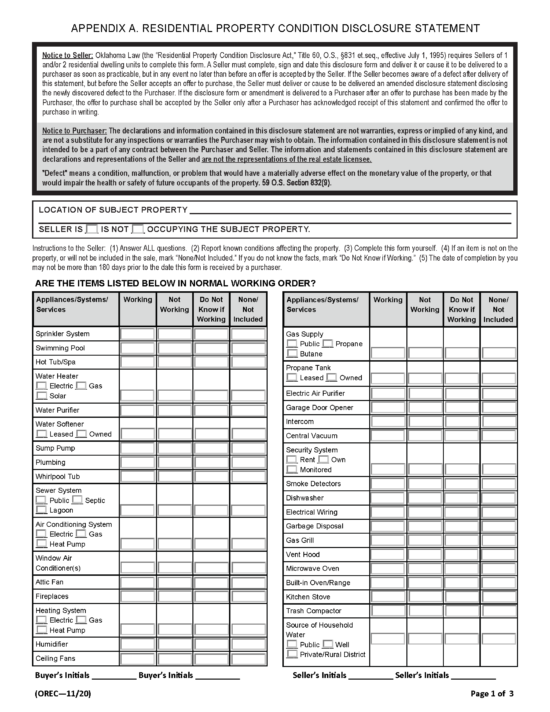 Property Disclosure Statement (§ 60-833(2)) – This statement must be provided by sellers to disclose information about the property, including the water and sewer systems, structural systems, plumbing and heating, fire damage, land use matters, and any other known defects. If the conditions of § 60-833(1) are met, then the seller must instead complete a Property Disclaimer Statement.
Download: PDF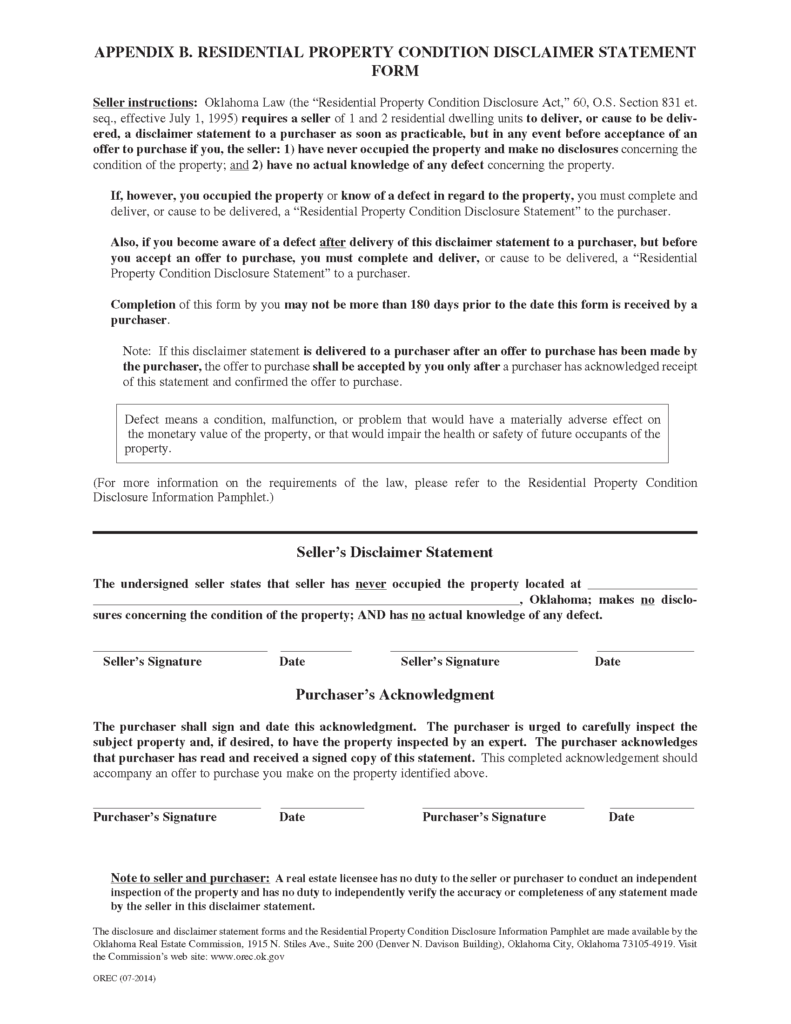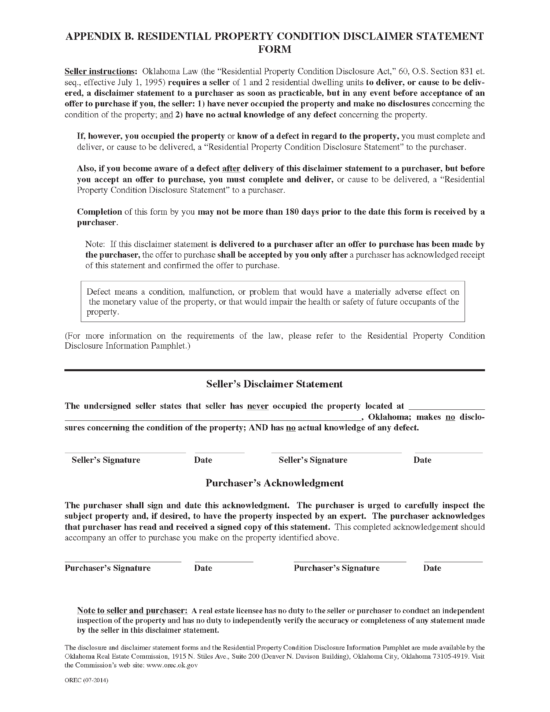 Property Disclaimer Statement (§ 60-833(1)) – This may be provided to the buyer in lieu of the Property Disclosure Statement if the seller has no knowledge of any possible defect on the property and has never lived on the premises
Download: PDF