A Rhode Island real estate power of attorney is a legal document that gives an individual ("agent") the right to perform real estate transactions on behalf of another party ("principal"). The form is commonly drafted prior to buying/selling property, as it authorizes the agent to meet with buyers and sellers, transfer closing costs, sign paperwork, and otherwise conduct any task that the principal could do if they were present.
The power of attorney can also grant the agent the ability to act as a property manager to draft leases, collect rent, and evict non-compliant tenants. If this power of attorney is being created in anticipation of an illness or extended hospital stay, the principal should make the form "durable," thus ensuring that the agent's authority will continue to be effective during their incapacity.
Statute – § 18-16-3
Signing Requirements (§§ 18-16-2(b), 34-11-34) – Notary Public
---
Related Forms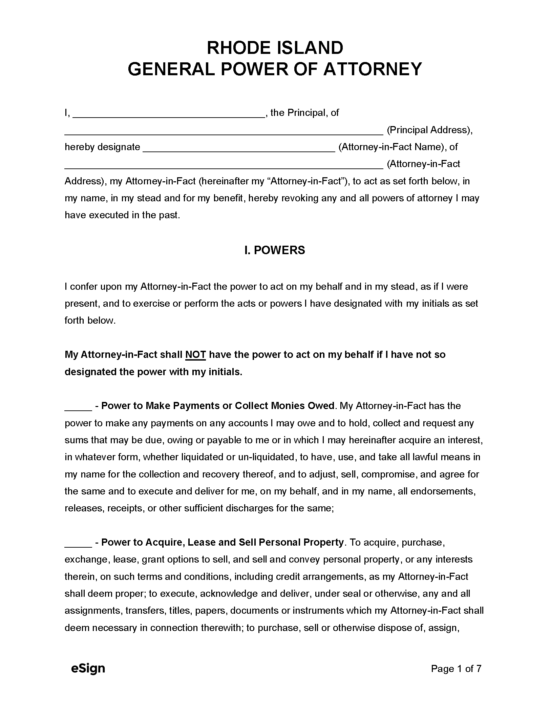 Rhode Island General Power of Attorney – Gives an agent permission to manage the principal's bank accounts, real and personal property, governmental benefits, and all other aspects of their financial affairs.
Download: PDF