A Rhode Island residential purchase and sale agreement lays out the terms and conditions required in order to transfer the ownership of a residential property from a seller to a buyer. The document will relay the property type (i.e., single-family home, condominium, etc.) and clearly define the purchase price and any buyer contingencies. It lays out details regarding the purchase price and whether the sale is contingent on the buyer qualifying for financing from a financial institution.
Until the document is signed, the current property owner is able to counteroffer and receive any other offers that may be available. Once both parties agree to all the terms and conditions, they may sign the agreement and transfer the ownership on the agreed-upon date.
Realtor Versions (2)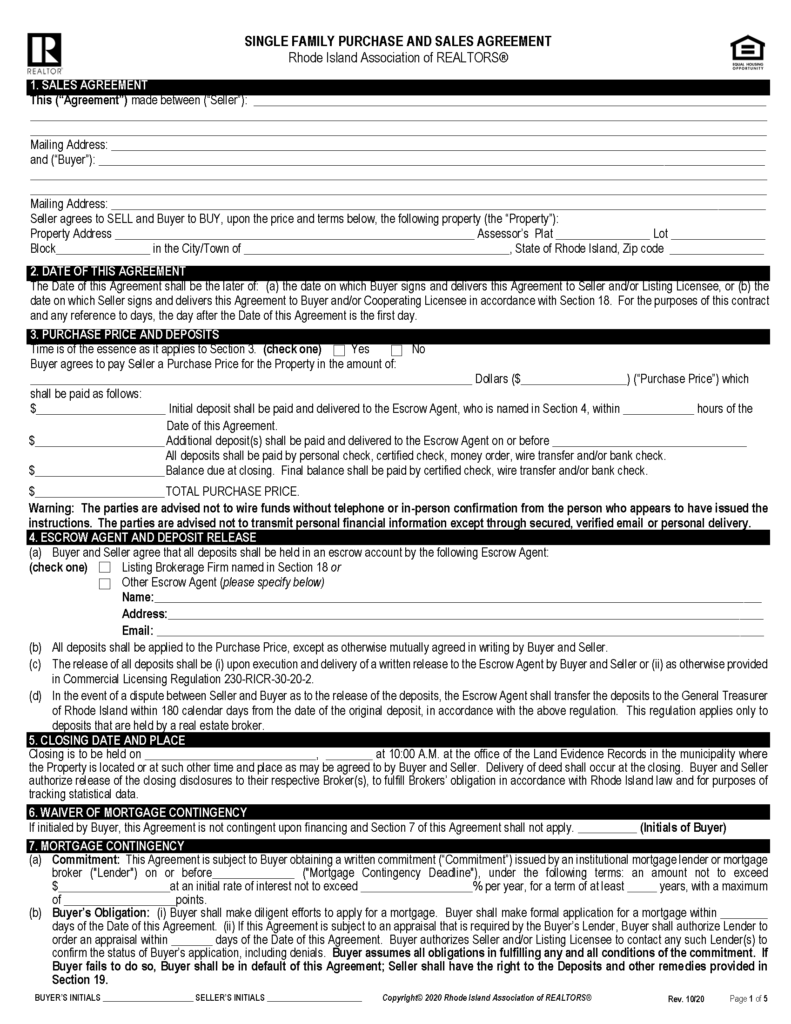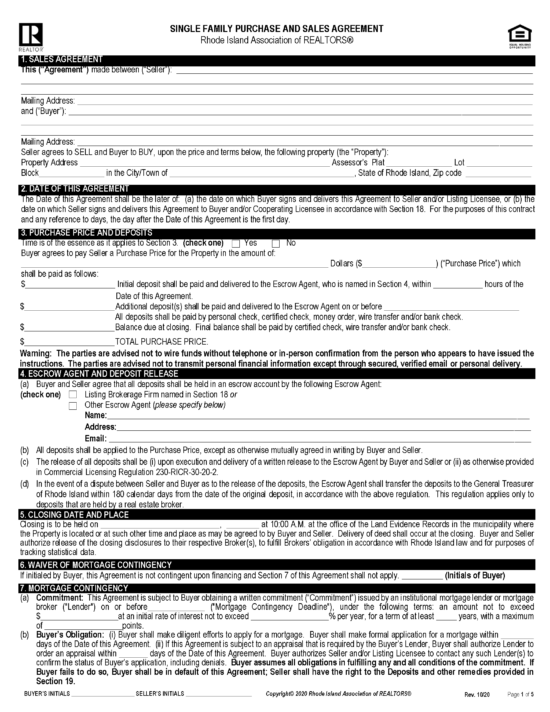 Rhode Island Single-Family Purchase and Sales Agreement – Members of the Rhode Island Association of REALTORS® may use this document to complete real estate transactions of single-family properties. 
Download: PDF
---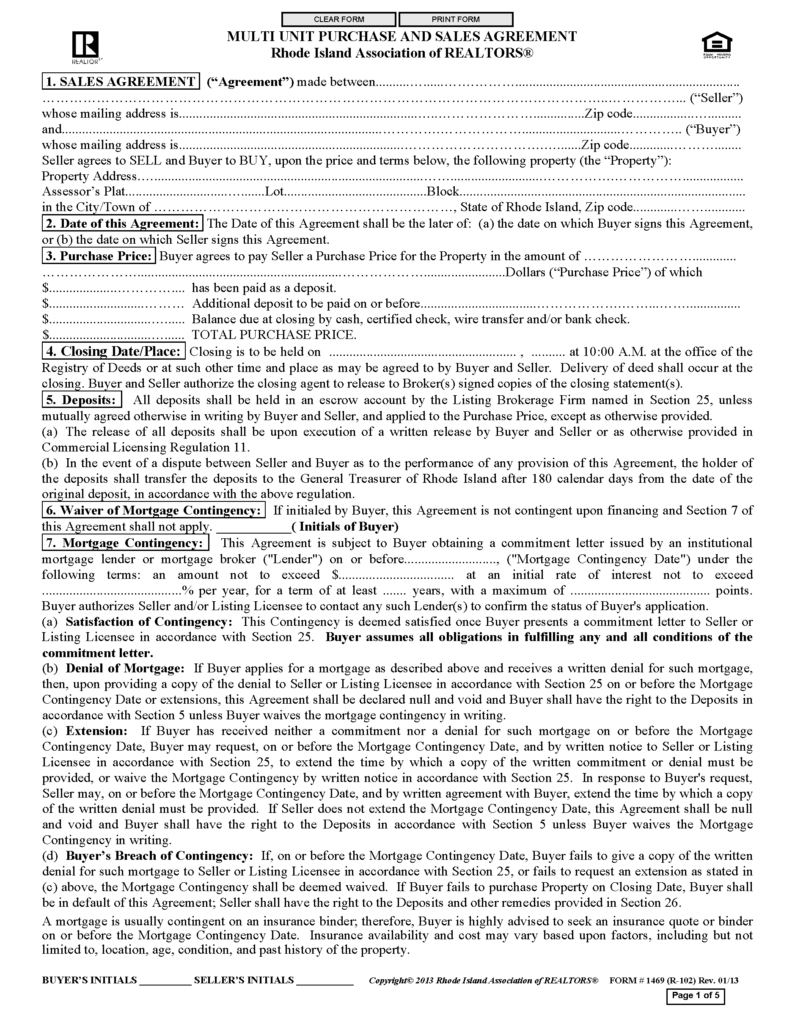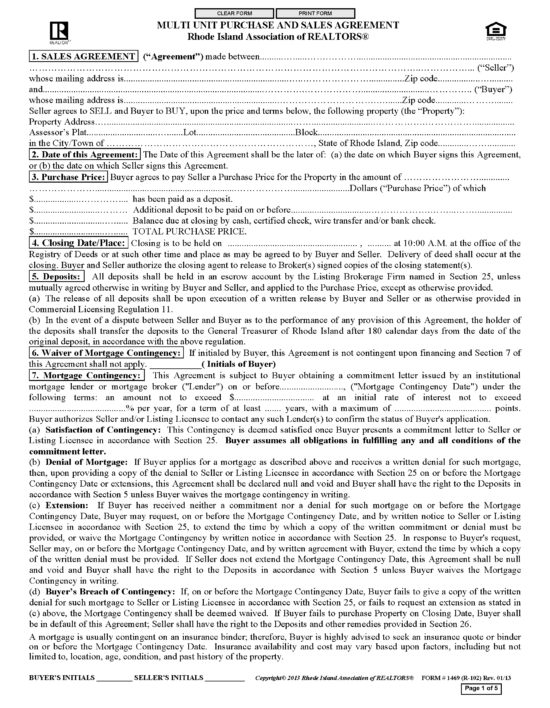 Multi-Unit Purchase and Sales Agreement – This document was created by the Rhode Island Association of REALTORS® for the purpose of handling the purchase and sale of multi-unit residential housing.
Download: PDF
---
Required Disclosures (2)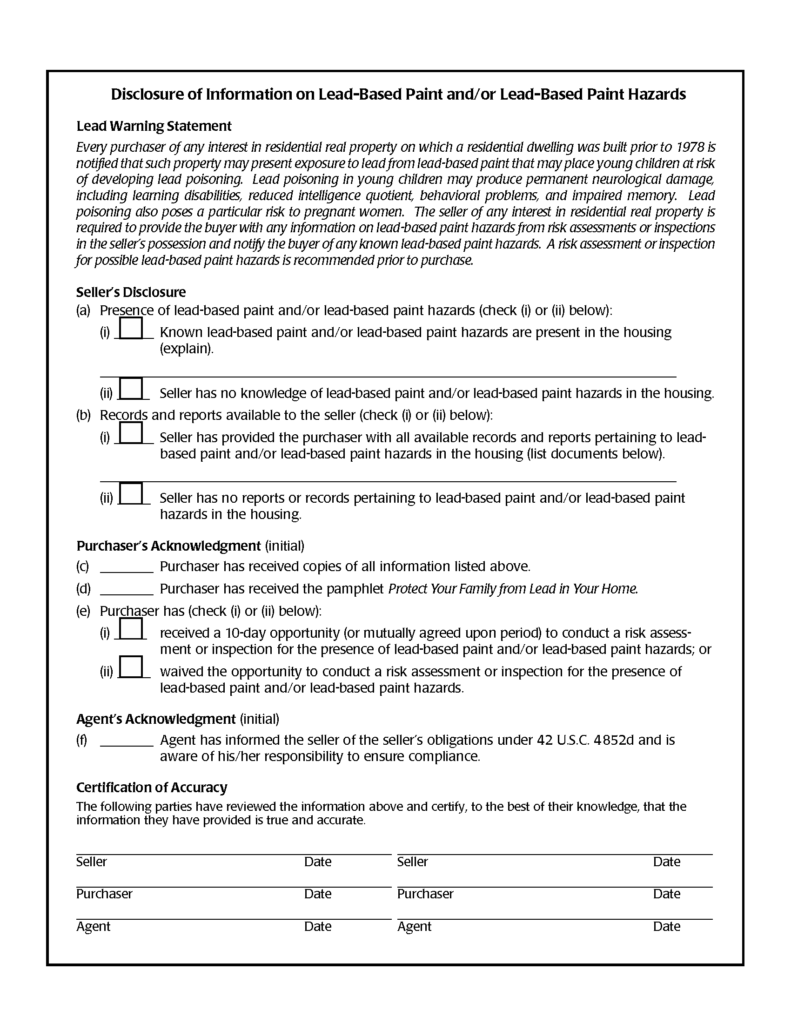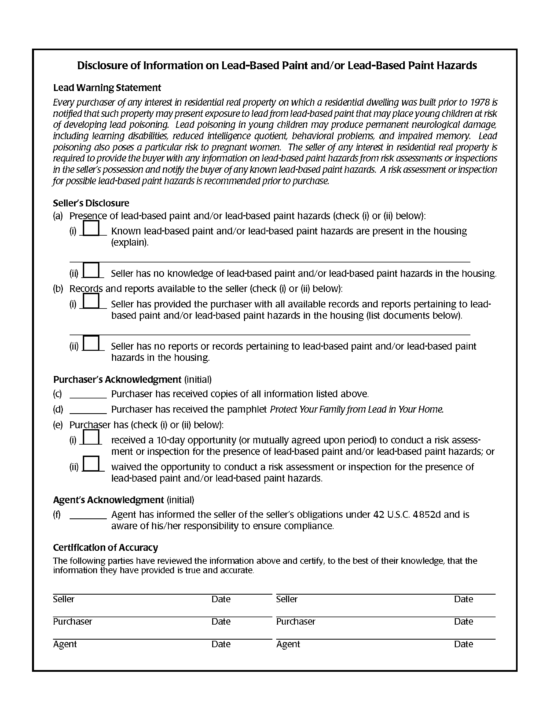 Lead-Based Paint – This document detailing the possible presence of toxic paint must be provided to home-buyers if the property they intend on purchasing was constructed before 1978.
Download: PDF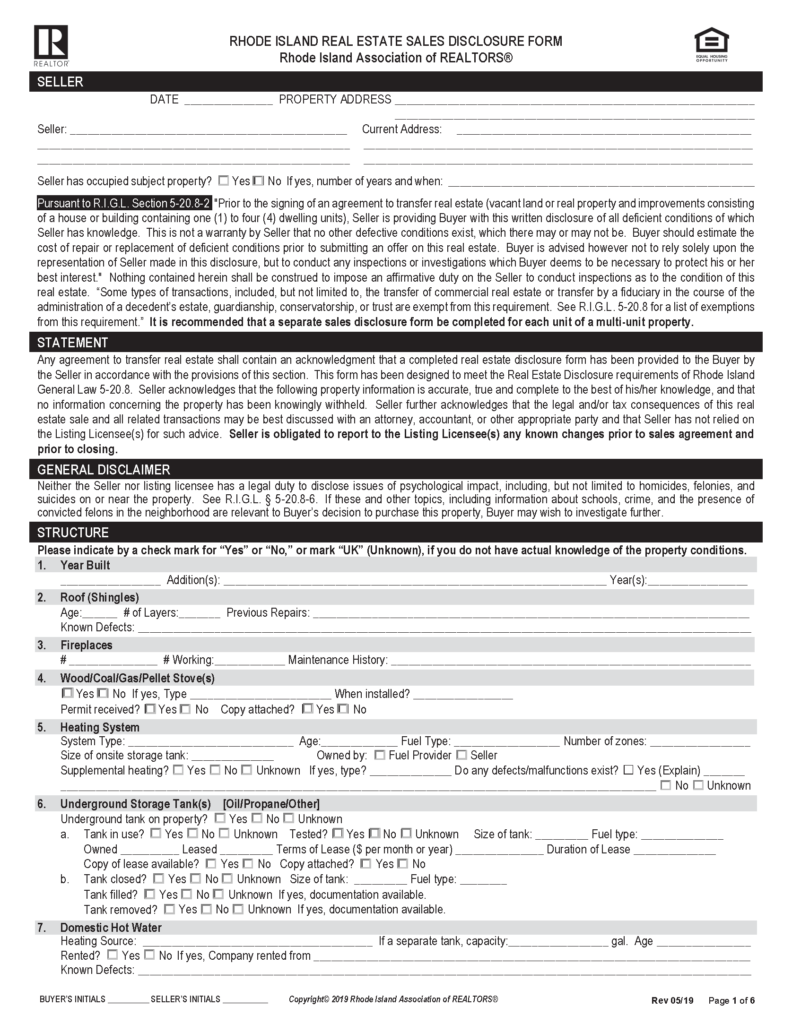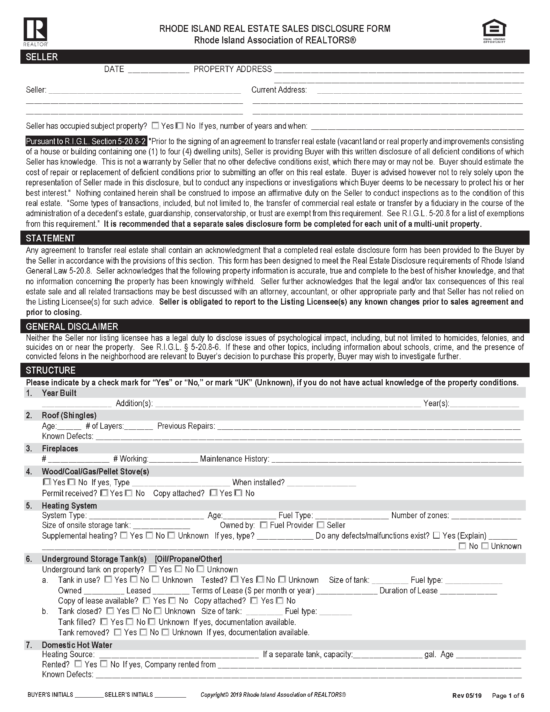 Property Disclosure Statement (§ 5-20.8-2) – In accordance with the state legislature, a written document must be provided to prospective homeowners with details regarding the property's condition. The details required can be found listed in the state statute.
Download: PDF