A South Carolina real estate power of attorney is used to grant an agent, or "attorney-in-fact," the authorization to perform real estate transactions for a principal (the person granting authority). The power of attorney permits the agent to receive, sign, and deliver any form necessary to finalize the purchase or sale of real property. It may also assign the agent with property management duties, such as collecting security deposits, executing lease agreements, and negotiating with tenants.
The agent's powers are valid until the designated termination date or until revoked by the principal in writing. Unless explicitly stated otherwise in the document, this power of attorney is "durable" and will continue to be effective following the principal's incapacitation.
Statute – § 62-8-204
Signing Requirements (§§ 62-8-105, 62-2-502, 30-5-30) – Two (2) Witnesses and Notary Public
---
Related Forms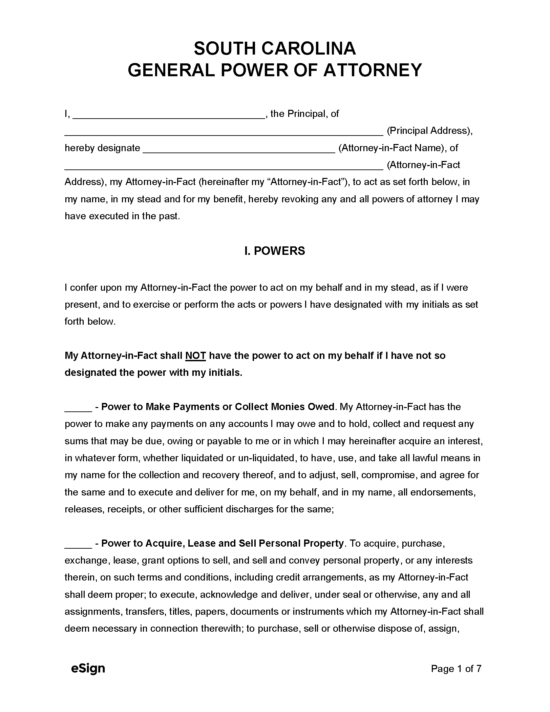 South Carolina General Power of Attorney – Allows the agent to represent the principal and manage all of their financial affairs, including their banking, real estate, and personal property transactions.
Download: PDF