A Virginia real estate power of attorney is a document that allows someone (the "principal") to name an agent to act on their behalf in the selling, purchasing, management, and refinancing of real estate. The agent's duties may include but are not limited to: the purchasing of property, management of tenants, and overseeing of necessary maintenance. The powers granted to the agent will be considered durable and will continue beyond the principal's incapacitation unless otherwise stated in the document provisions. The principal may revoke the power of attorney at any time by written notice.
Statute – § 64.2-1625
Signing requirements (§ 64.2-1603) – Notary Public
---
Related Forms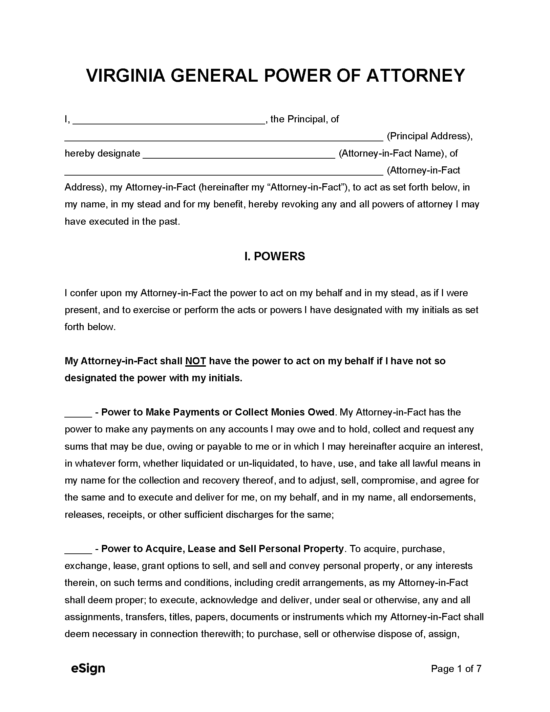 Virginia General Power of Attorney – The principal can use this form to grant an agent additional financial powers beyond the scope of real estate.
Download: PDF