A Vermont real estate power of attorney authorizes an agent to act in a principal's name and handle real estate transactions on their behalf. Depending on the powers delegated in the form, the agent may have the ability to sell, acquire, manage, or refinance the specified piece of property. In all cases, the chosen representative has to serve the principal's best interests.
This real estate power of attorney is durable, meaning it cannot be voided by any event such as the incapacitation of the principal and remains valid until the set termination date. In the state of Vermont, a real estate power of attorney is deemed valid once it has been signed by the principal, the agent, a witness, and a notary public.
Signing Requirements (14 V.S.A. § 3503(1)): Notary Public and One (1) Witness
---
Related Forms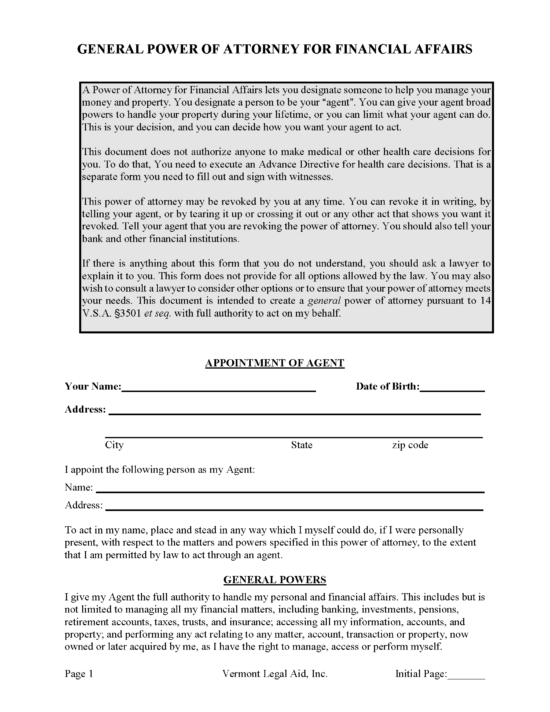 Vermont General Power of Attorney – Authorizes an agent to act in place of the principal in the management of their finances.
Download: PDF