An Arkansas rent-to-own agreement is a real estate contract that is executed by a tenant/buyer and a property owner whereby the tenant pays monthly rent for a predetermined period of time with the option to purchase the residence. This arrangement gives individuals who do not qualify for a mortgage the opportunity to build their credit and save money in an effort to qualify by the end of the rental term. Once the document has been signed by both parties, they are legally bound to its terms; however, the tenant is not required to purchase the property, although they will lose any deposit and down payment paid towards the purchase price.
Rental Laws – Title 18, Chapter 16 (Landlord and Tenant) and Chapter 17 (Arkansas Residential Landlord-Tenant Act of 2007)
Purchase Agreement Laws – Title 18, Chapter 12 – Conveyances
---
Disclosures (1)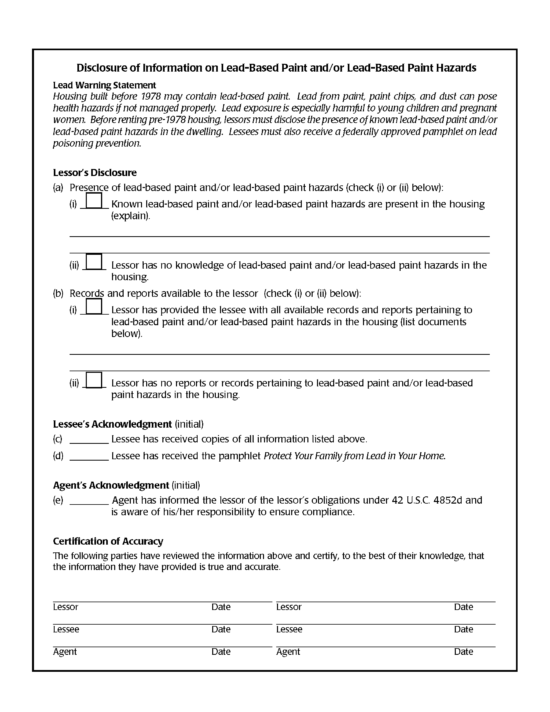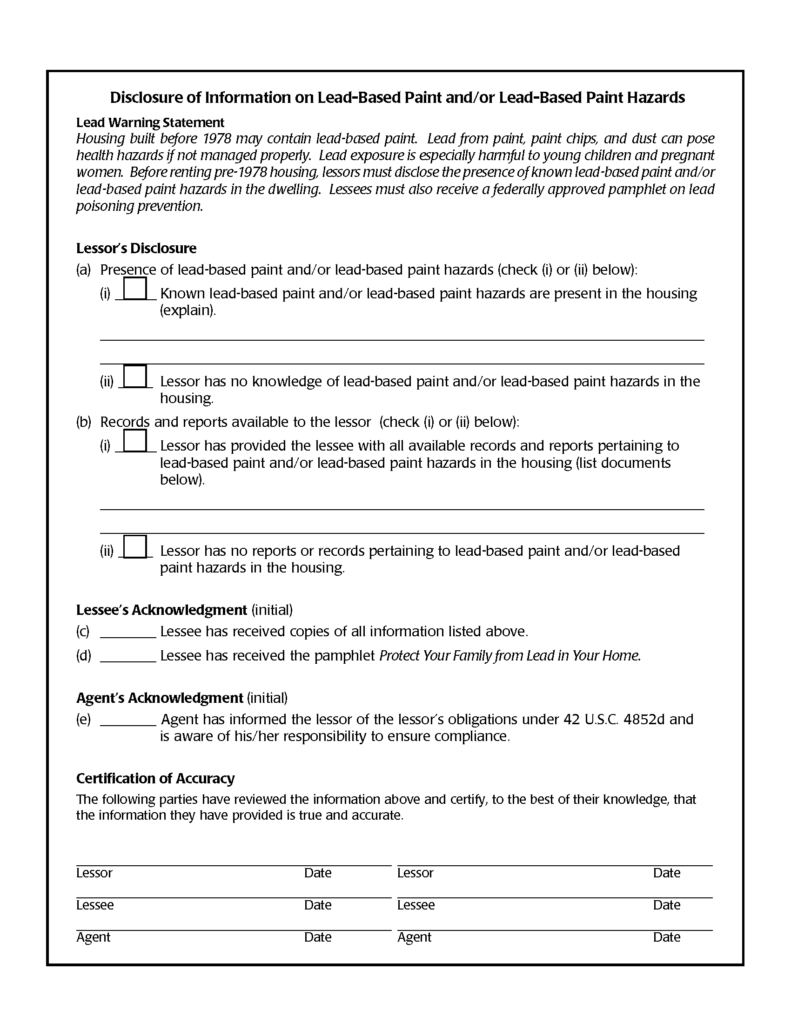 Lead-Based Paint Disclosure –This must be provided to tenants if the rental unit was constructed before the year 1978.
Download: PDF
---
Related Forms