---
Updated on September 4th, 2023

An Arkansas lease agreement is a legal document used to convey the terms and conditions of renting commercial or residential property to a tenant. The owner or landlord of the rented property will take applications from potential tenants to ensure they are fit for tenancy.

Once they have chosen an applicant, the lease agreement will be signed by both parties and they will be legally bound thereto.

Rental Application – A form filled out by applicants to provide information to the landlord and give consent for a background check.
Agreements: By Type (6)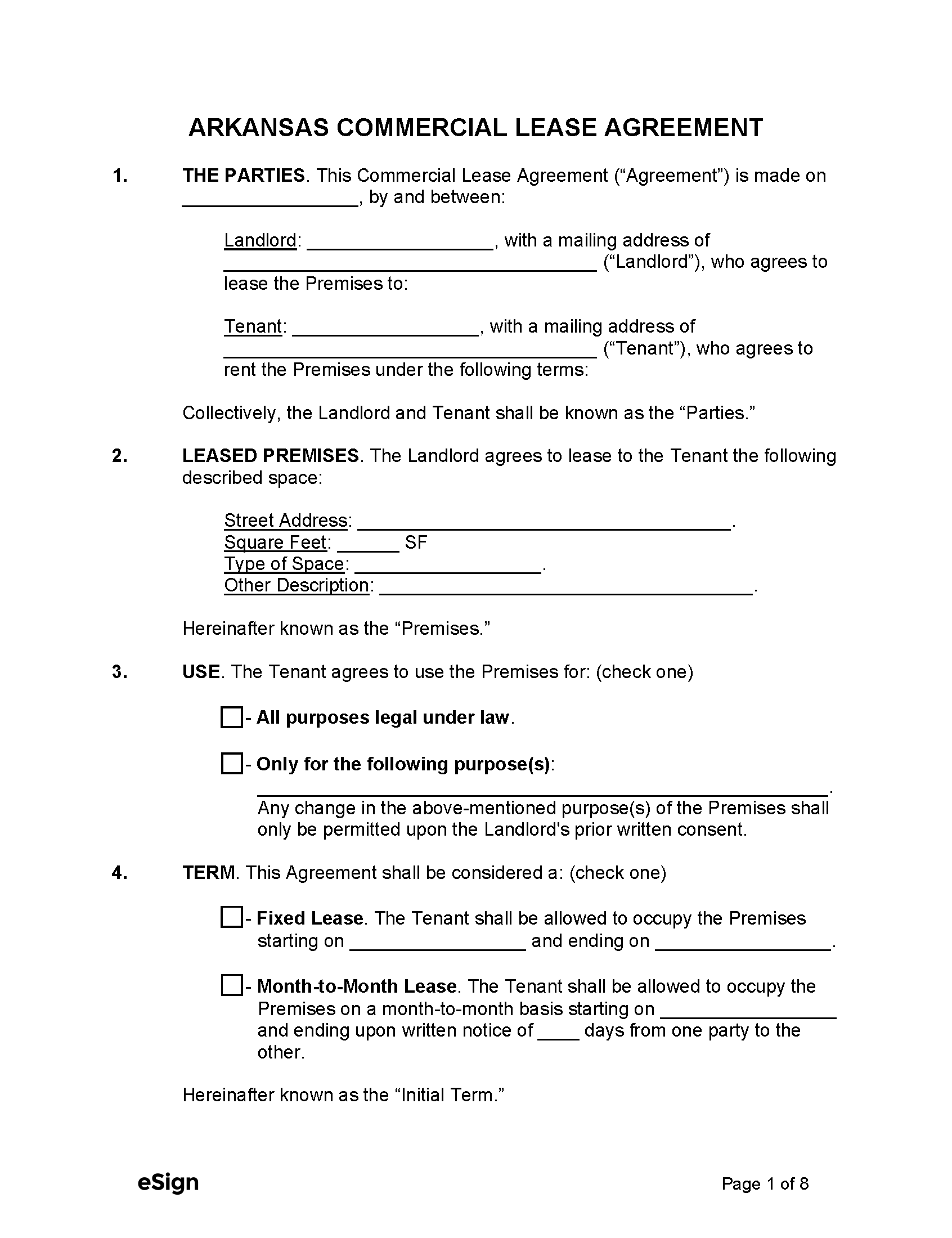 Commercial Lease Agreement – Used to rent non-residential property such as offices, industrial spaces, or retail outlets.
Download: PDF, Word (.docx), OpenDocument
---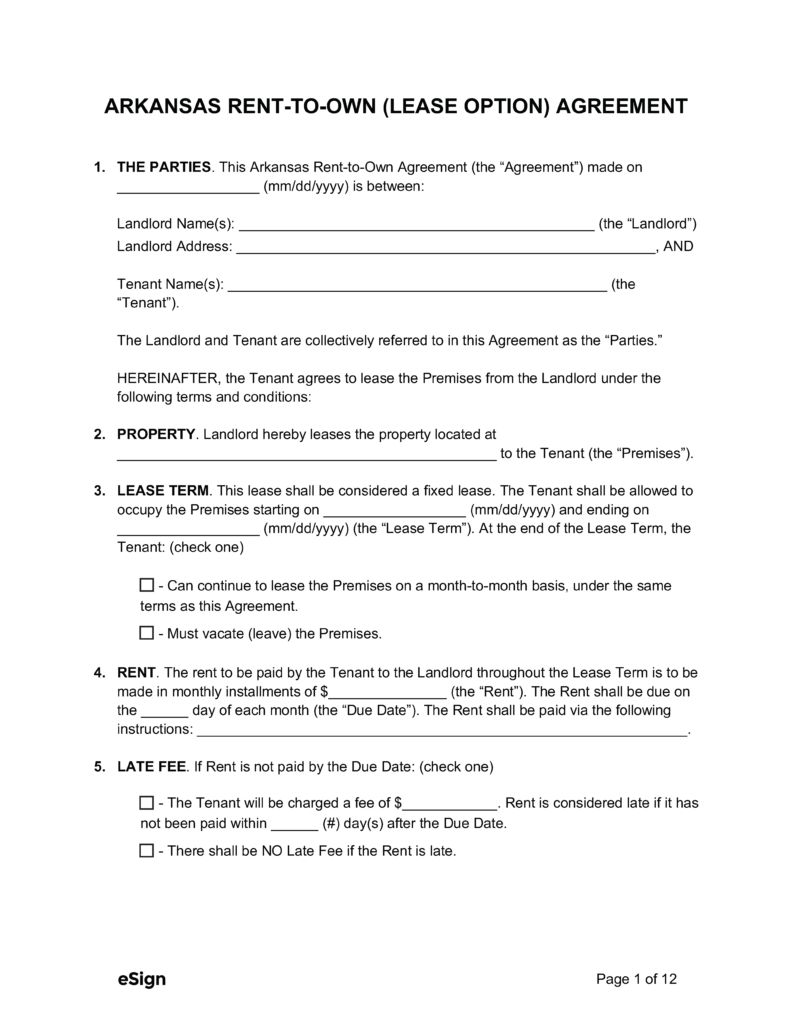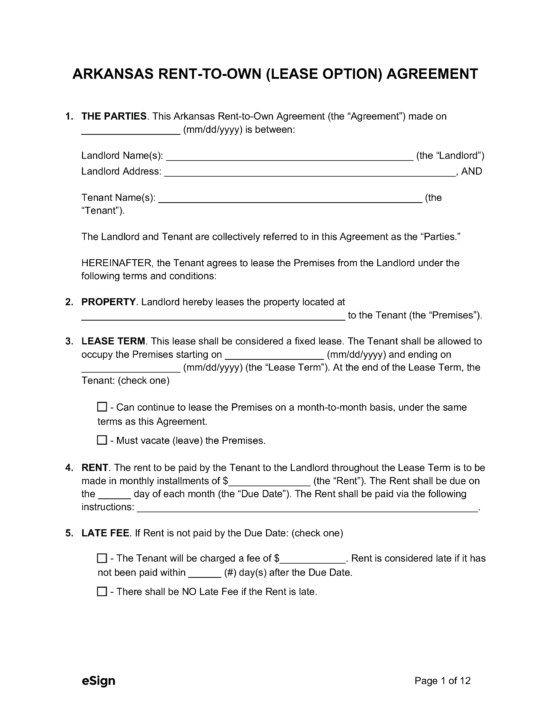 Rent-to-Own Agreement (Lease Option) – A rental contract that provides the tenant with the option to purchase the property once certain terms and conditions have been met.
Download: PDF, Word (.docx), OpenDocument
---
Month-to-Month Lease Agreement – Used to rent property to a tenant on a month-to-month basis with no fixed end date on the lease. The landlord or tenant can cancel this agreement at any time as long as proper notice is given.
Download: PDF, Word (.docx), OpenDocument
---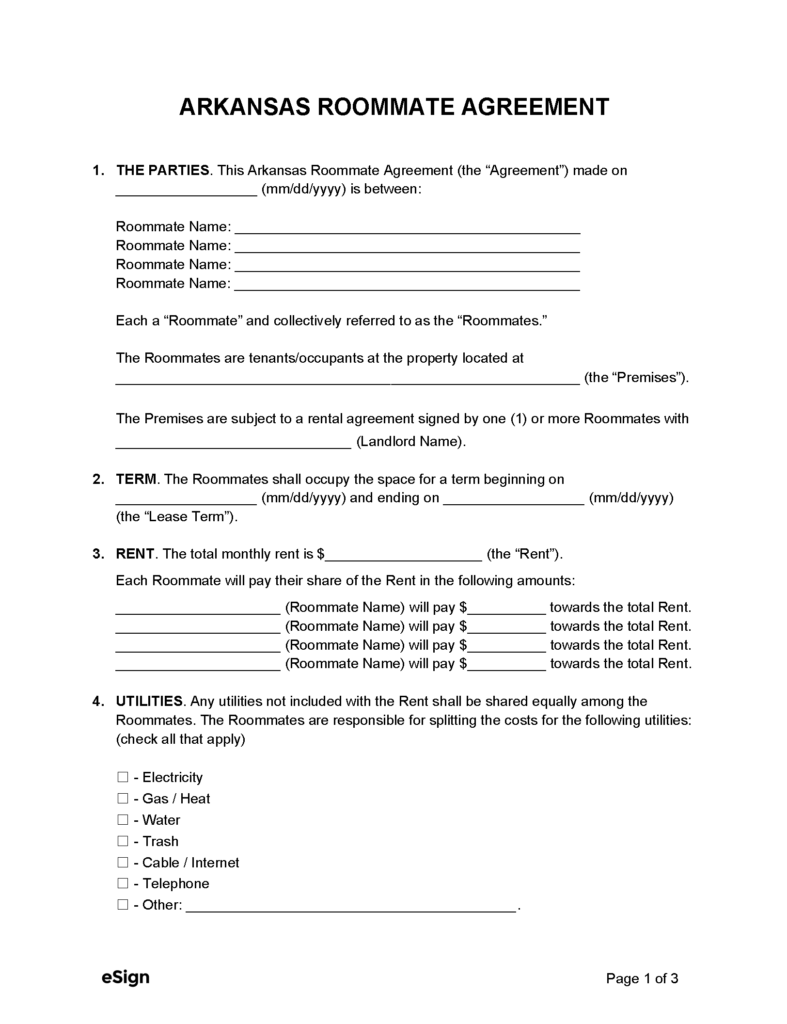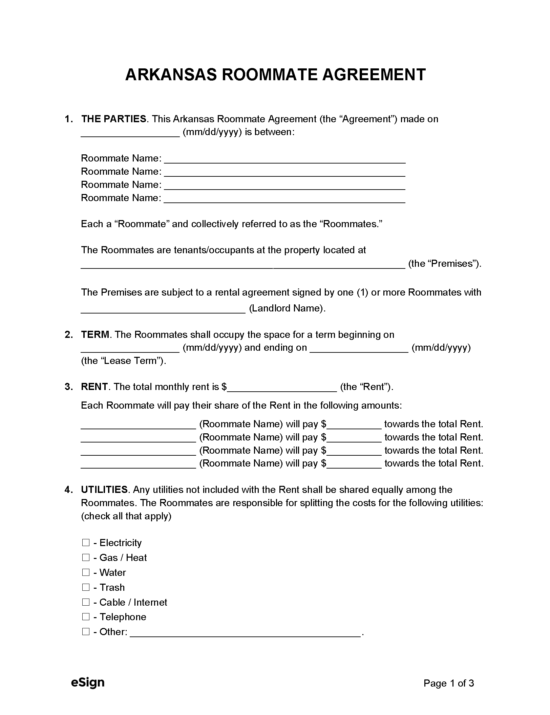 Roommate Agreement – A written agreement between a group of individuals who share the same the rented property.
Download: PDF, Word (.docx), OpenDocument
---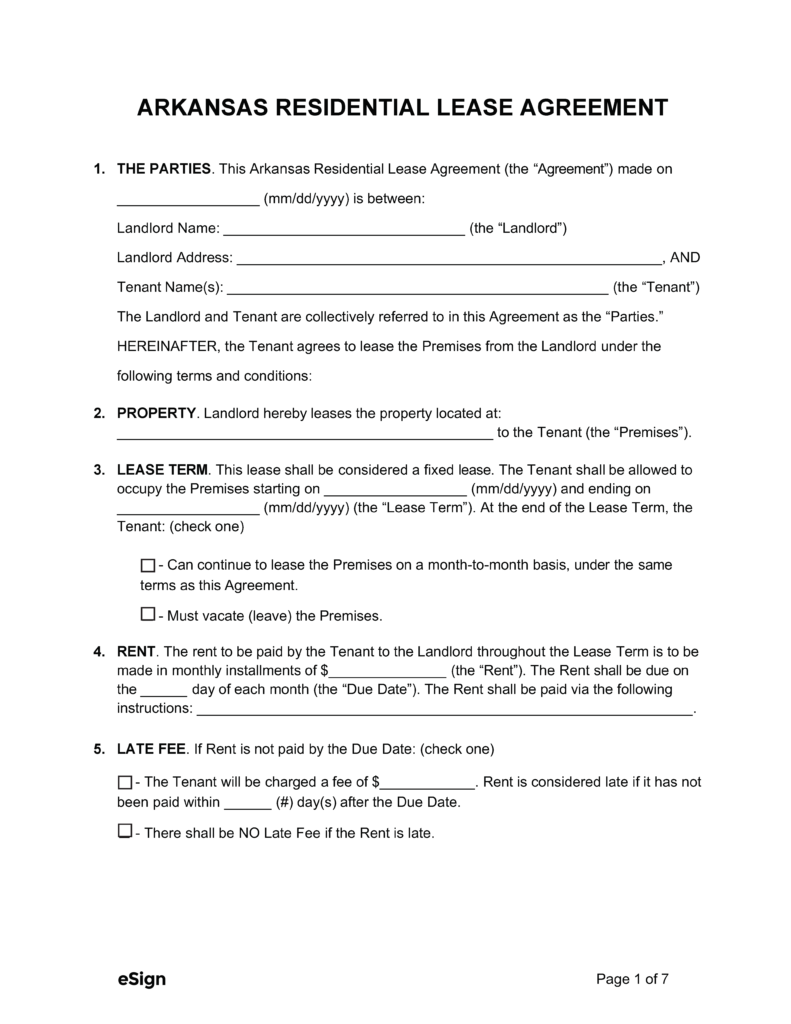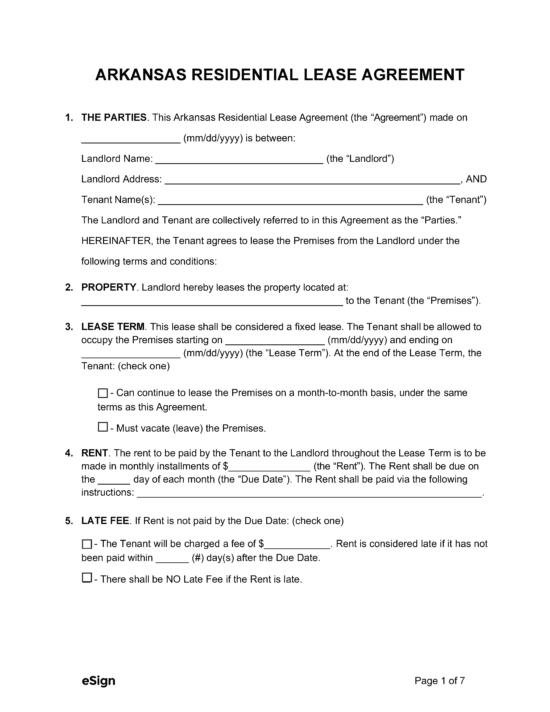 Standard (1-year) Lease Agreement – Most common lease wherein tenant rents property for one (1) year and often has the option to extend at the end of the term.

Download: PDF, Word (.docx), OpenDocument
---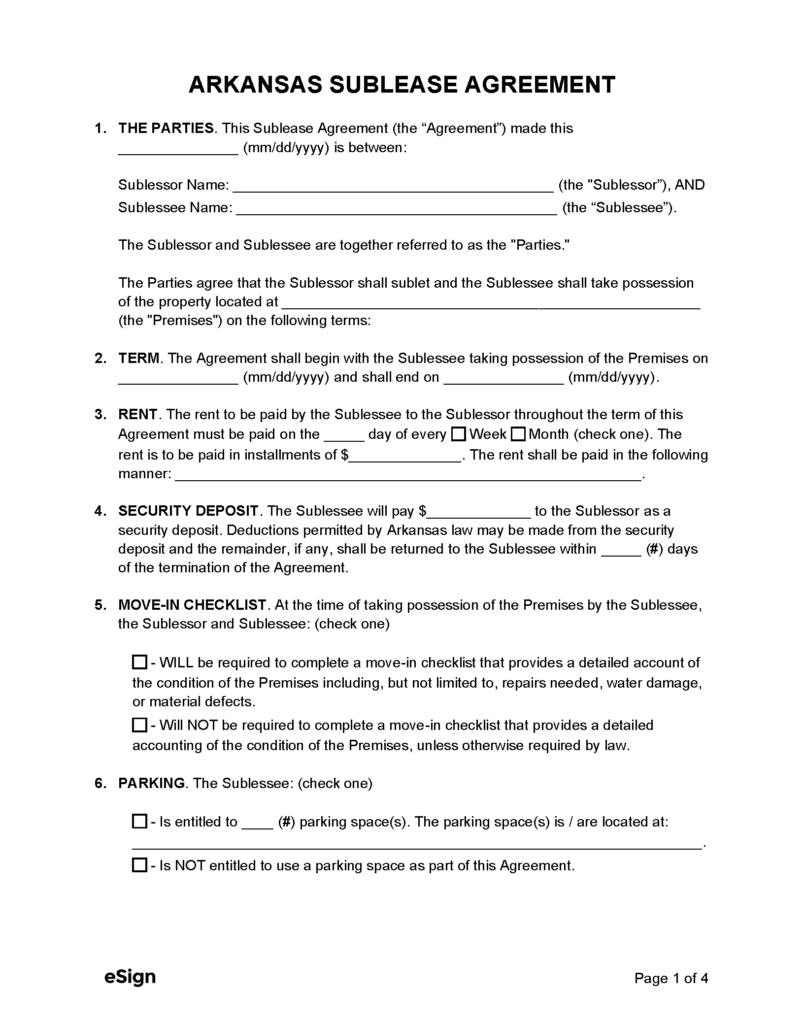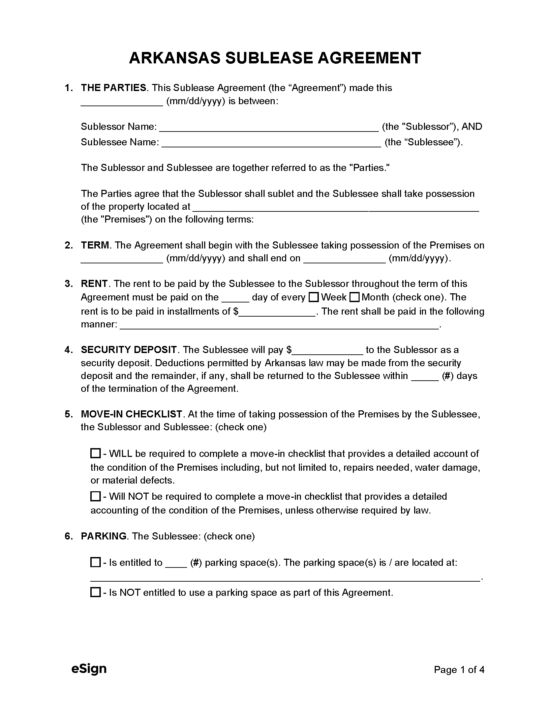 Sublease Agreement – Used by a tenant to rent a portion or the entirety of their rental property to another individual (must be approved by the landlord).
Download: PDF, Word (.docx), OpenDocument
---
Disclosures (1)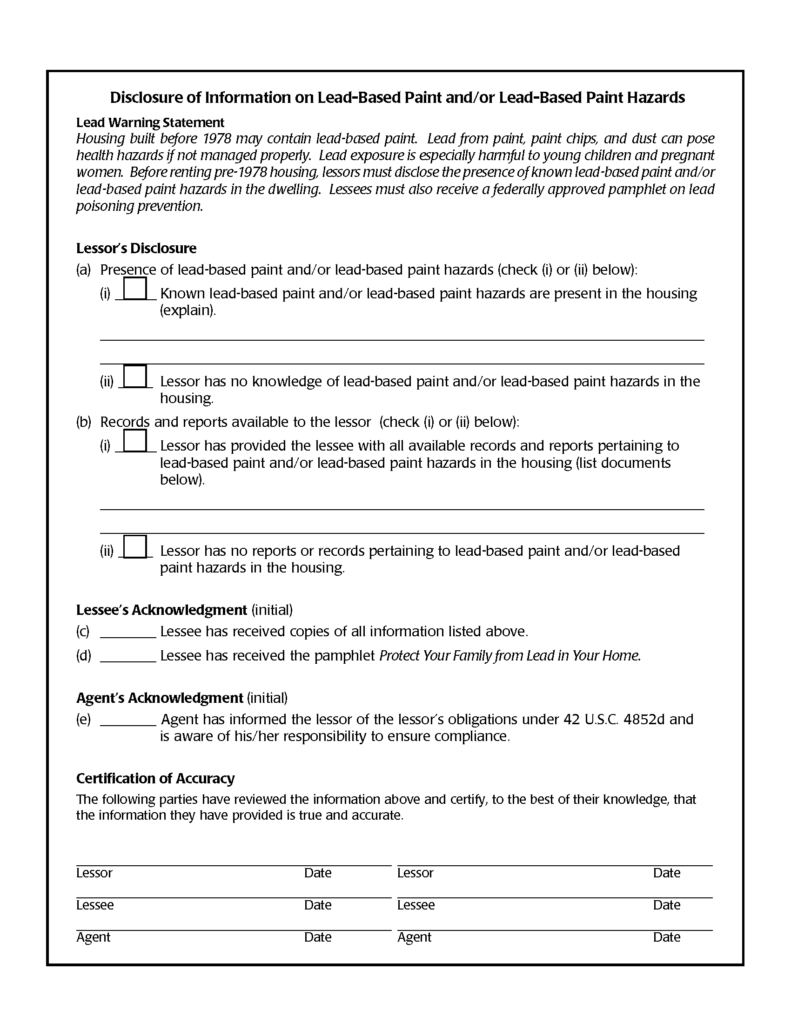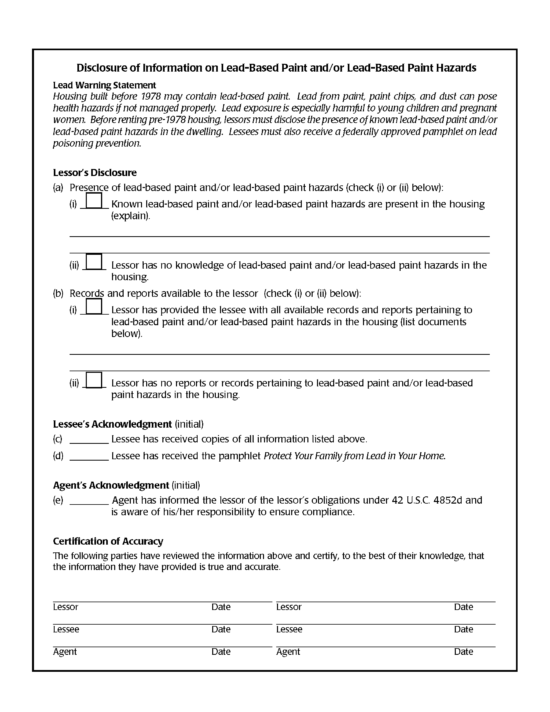 Lead-Based Paint Disclosure – This form must be provided to inform tenants that the property may have lead-based paint. This is only necessary if the property was built prior to 1978.
Download: PDF
---
Landlord-Tenant Laws
---
Landlord's Access
General Access – Landlords are not required to provide notice to tenants before accessing the premises; however, it is recommended that landlords give twenty-four (24) hours' notice to preserve a healthy relationship with their tenants.
Emergency Access – No statute.
---
Rent
Grace Period (§ 18-17-701(b)) – The tenant has five (5) days to pay rent after the day rent is due or the landlord may terminate the lease agreement.
Maximum Fees ($) – No statute.
Rent Increase Notice – No statute.
---
Security Deposits
Maximum Amount ($) (§ 18-16-304) – Two (2) months' rent is the maximum amount a landlord may charge a tenant for a security deposit.
Returning to Tenant (§ 18-16-305) – Landlord must return the security deposit (minus any deductions) to the tenant within sixty (60) days of terminating the tenancy.
Interest Required? – No statute.
Separate Bank Account? – No statute.