An Arkansas month-to-month lease agreement is a contract that defines the terms and conditions of a rental arrangement whereby a landlord agrees to rent property to a tenant on a monthly basis. Also called a tenancy at-will, a month-to-month tenancy has no fixed term and can be terminated by either party as long as the proper notice period is adhered to. This type of arrangement enables the landlord to be more flexible with their rental unit and change the rent amount as they see fit. The duties and obligations of the landlord and tenant are the same as they would be for any other lease agreement: the tenant must pay rent on time, maintain the dwelling, and uphold the landlord's rules and the regulations of state law.
Notice For Terminating (§ 18-17-704(b))- Thirty (30) Days
Tenant Screening – Arkansas Rental Application
---
Disclosures (1)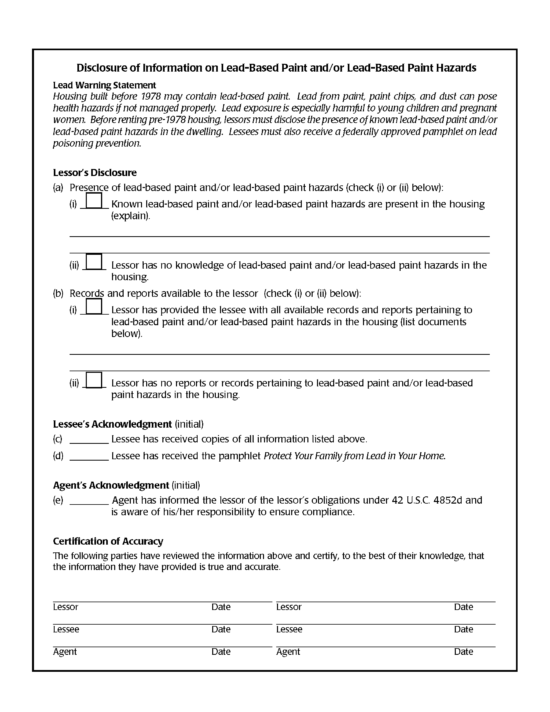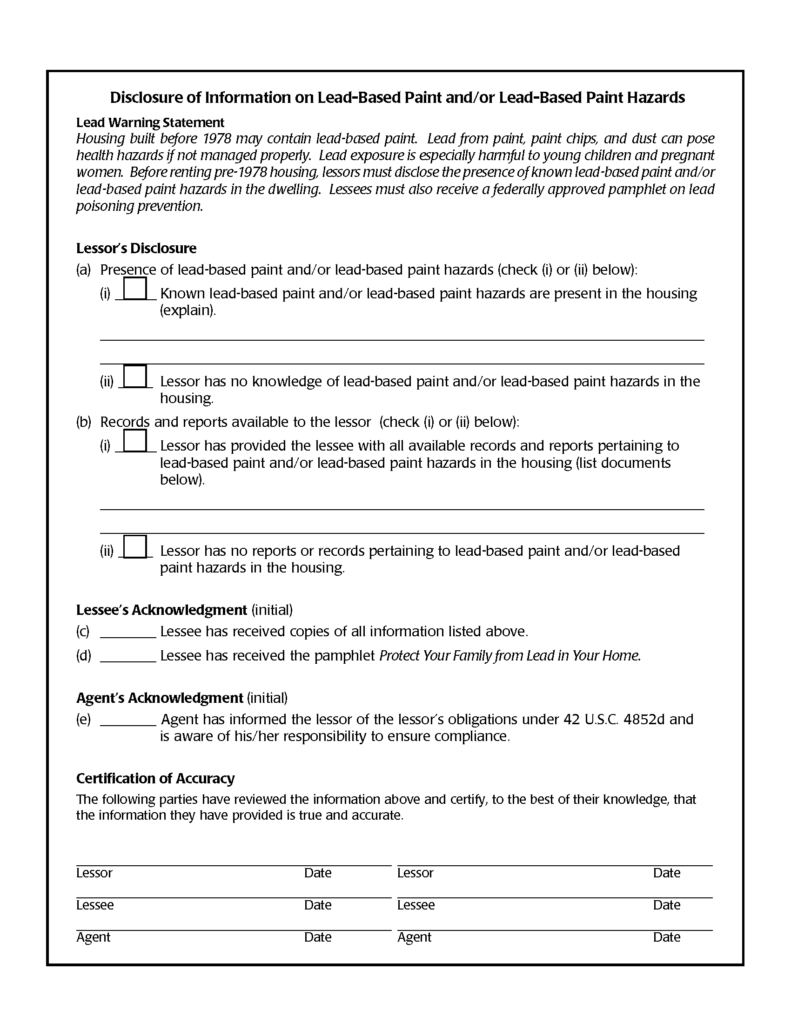 Lead-Based Paint Disclosure – If the rental unit was constructed before 1978, this form must be signed by both the tenant(s) and the landlord(s).
Download: PDF