A Georgia commercial lease agreement spells out the terms by which a tenant is authorized to rent commercial real estate to operate a business or any other non-residential purpose. Unlike residential leases which are highly regulated by statutory law, commercial agreements have few legal restrictions, and state courts will look to the lease in most cases to settle disputes between the parties. Due to this statutory leniency, it is imperative that the landlord and tenant thoroughly examine the content of a commercial lease before entering into a binding agreement.
Lease Application – Used by landlords to collect potential tenants' personal and business information to determine whether they are qualified to sign a lease.
---
Realtor Version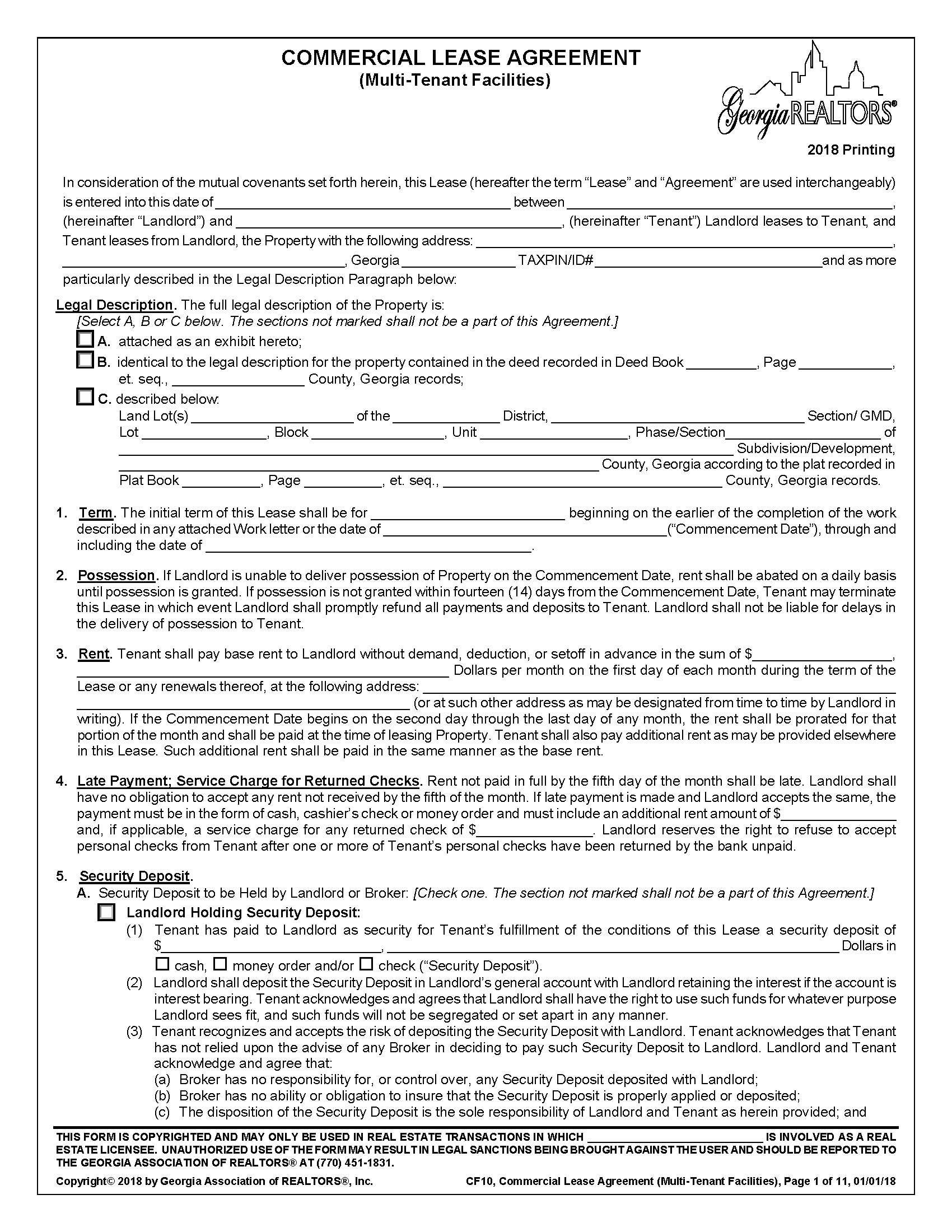 Georgia Realtor Commercial Lease Agreement Sample – This commercial lease is a sample agreement provided by Georgia REALTORS® for training purposes.
Download: PDF