An Idaho rent-to-own agreement is a real estate contract that combines both a residential lease and a purchase/sale agreement so that the tenant has the option to buy the landlord's property. In this arrangement, the tenant will pay monthly rent for the duration of the lease and, in most cases, an additional non-refundable "option fee" for the right to purchase. The rental rate will usually be increased with a percentage of payments set aside in escrow towards the down payment. If the tenant doesn't buy the residence in accordance with the terms laid out in the agreement, they will forfeit any financial investment made towards the purchase.
Rental Laws – Title 55, Chapter 3 (Rights and Obligations of Owners) and Landlord and Tenant Manual
Purchase Agreement Laws – Title 55 (Property in General)
---
Disclosures (1)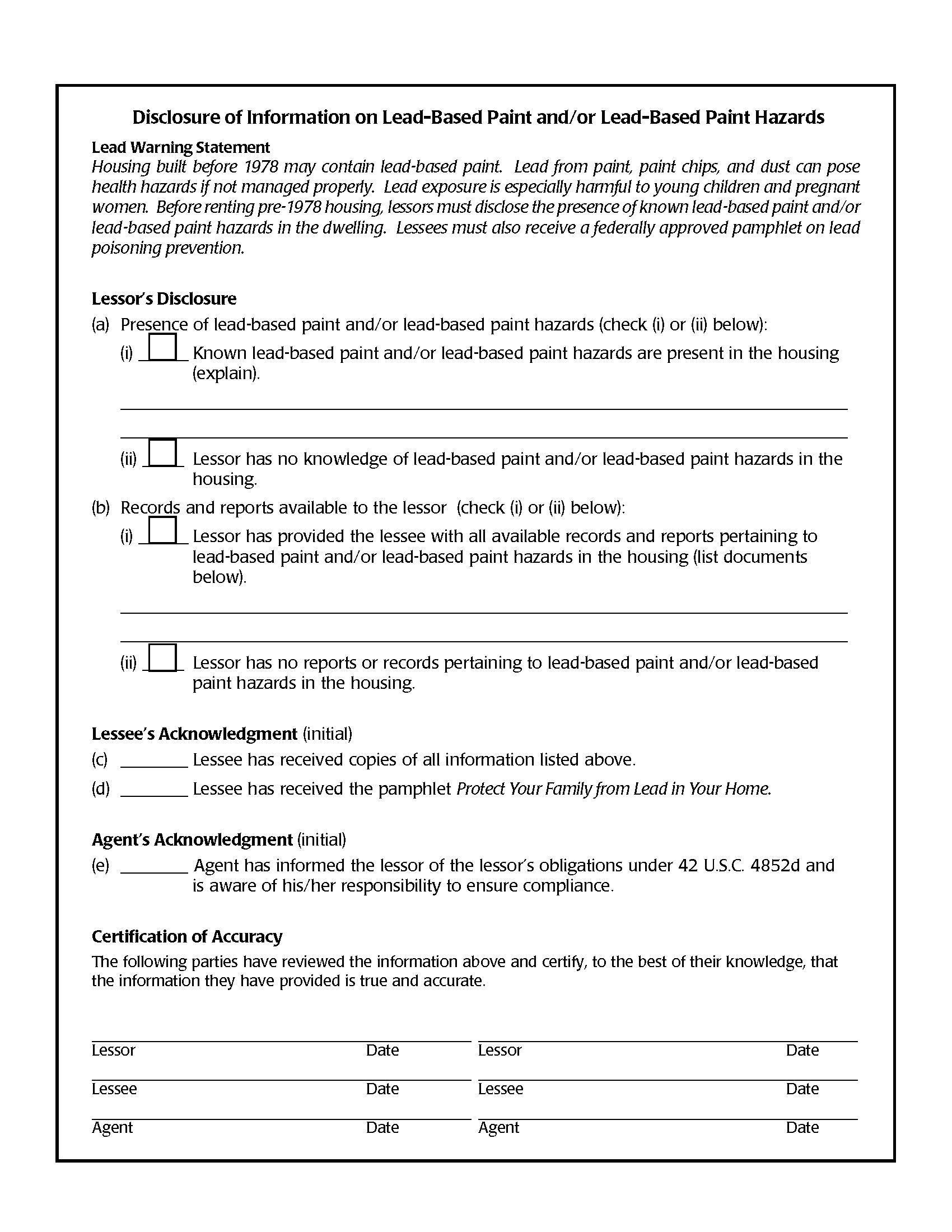 Lead-Based Paint Disclosure – The landlord must disclose the presence of lead-based paint if the rental property was built before 1978.
Download: PDF
---
Related Forms