---
Updated on August 3rd, 2023

An Idaho lease agreement establishes the terms and conditions that both a landlord and a tenant must abide by in a residential or commercial property rental arrangement. Each of the following lease agreements offers a different type of rental arrangement and will be governed in a different manner. It's important that both landlord and tenant understand and agree to all the provisions in a rental contract before signing because the agreement becomes legally binding for both parties once their signatures have been added.

Rental Application – Used by landlords to obtain information on each prospective tenant and perform the necessary background checks.
Agreements: By Type (6)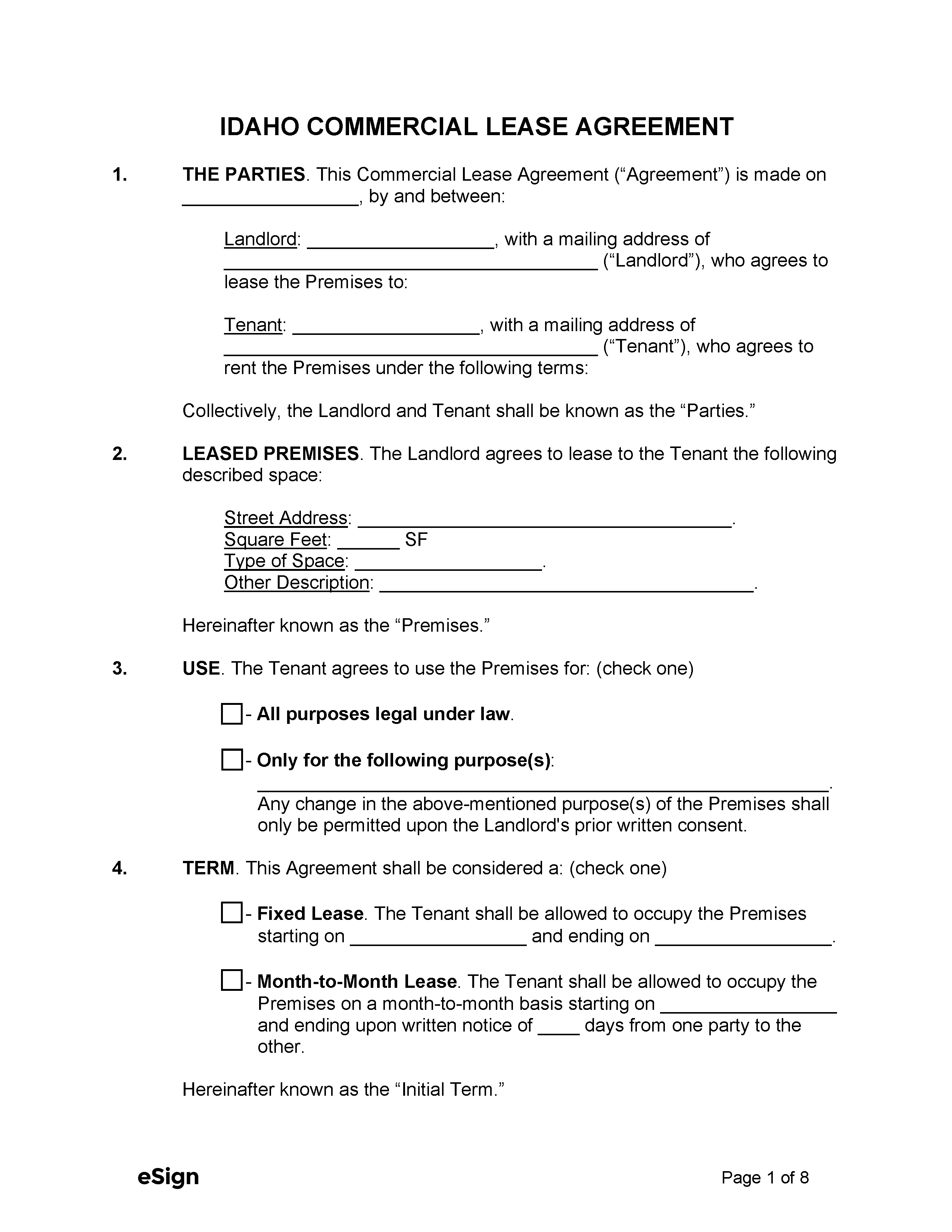 Commercial Lease Agreement – A rental contract used to rent out property for business purposes; residential rental laws linked on this page do not apply to this agreement.
Download: PDF, Word (.docx), OpenDocument
---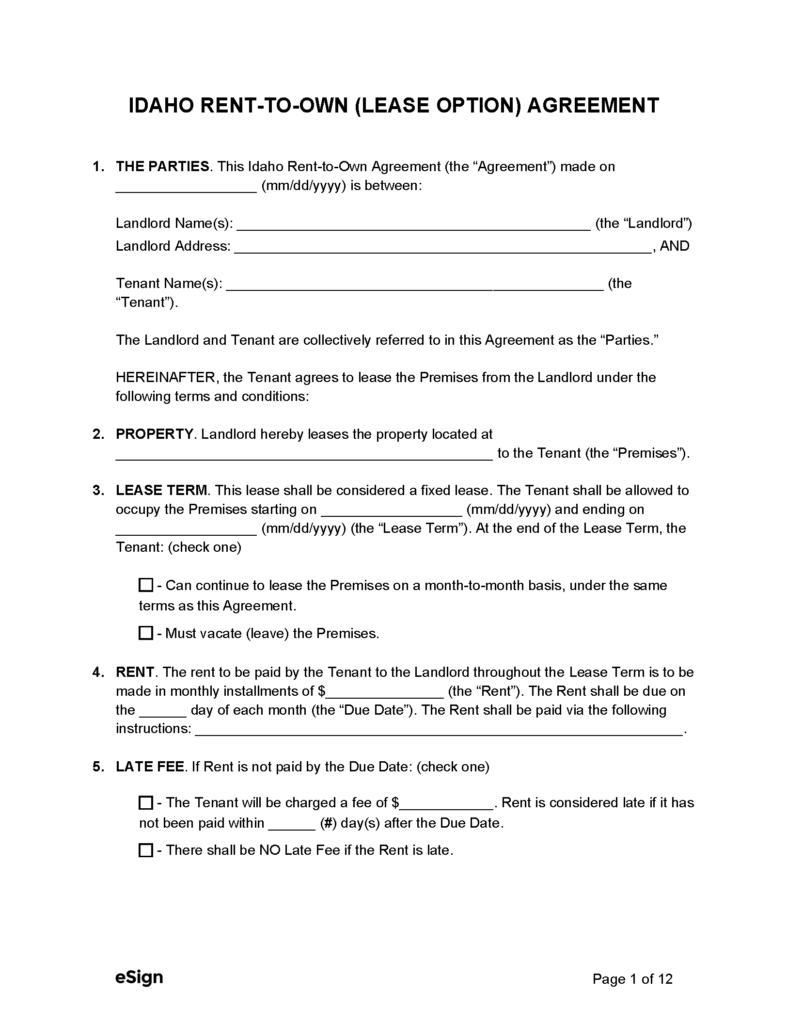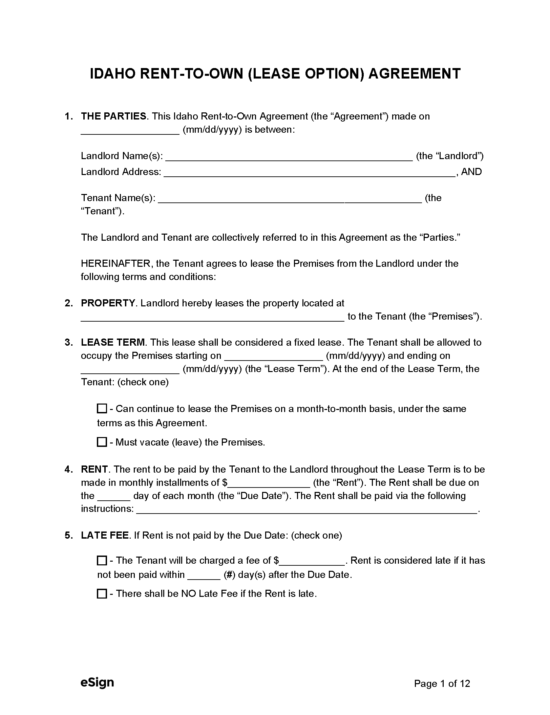 Rent-to-Own (Lease Option) Agreement – A lease used by a tenant who is interested in purchasing a property after they have rented it for a certain period of time (other conditions will apply).
Download: PDF, Word (.docx), OpenDocument
---
Month-to-Month Lease Agreement – A contract for renters who wish to rent residential property on a monthly basis without being tied down to a fixed-term lease. The landlord or tenant has the option to terminate the agreement at any time with proper notice.
Download: PDF, Word (.docx), OpenDocument
---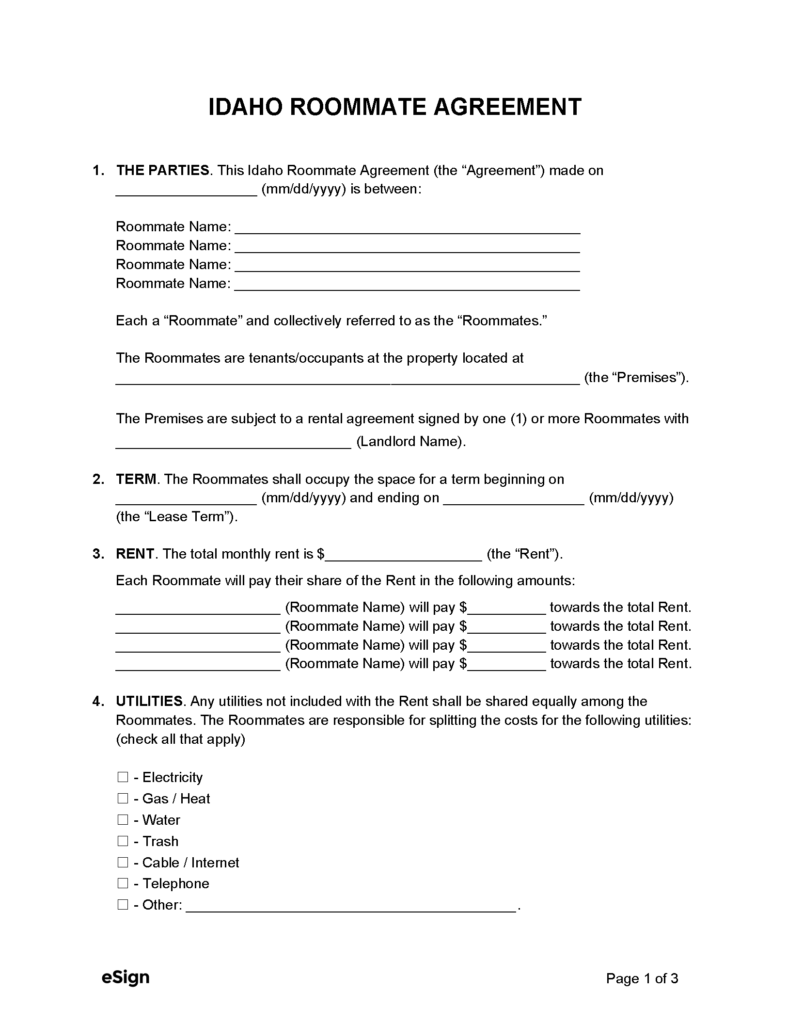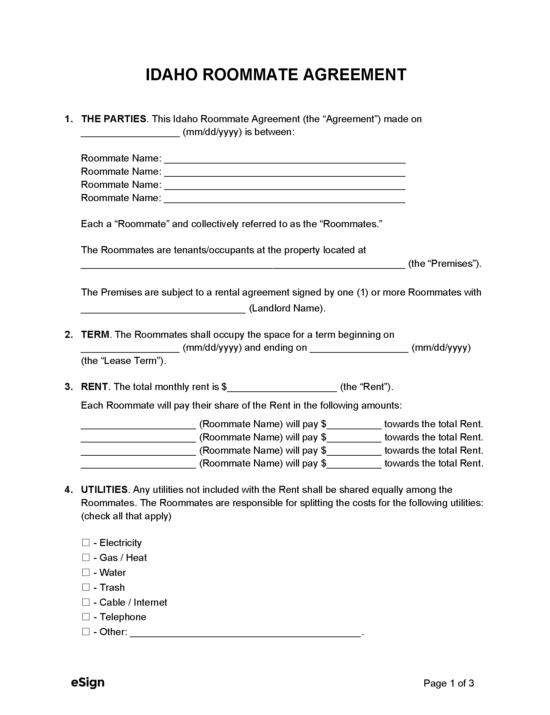 Roommate Agreement – A document used by roommates who wish to establish certain terms and conditions of living together (rent amount, deposits, utilities, etc.).
Download: PDF, Word (.docx), OpenDocument
---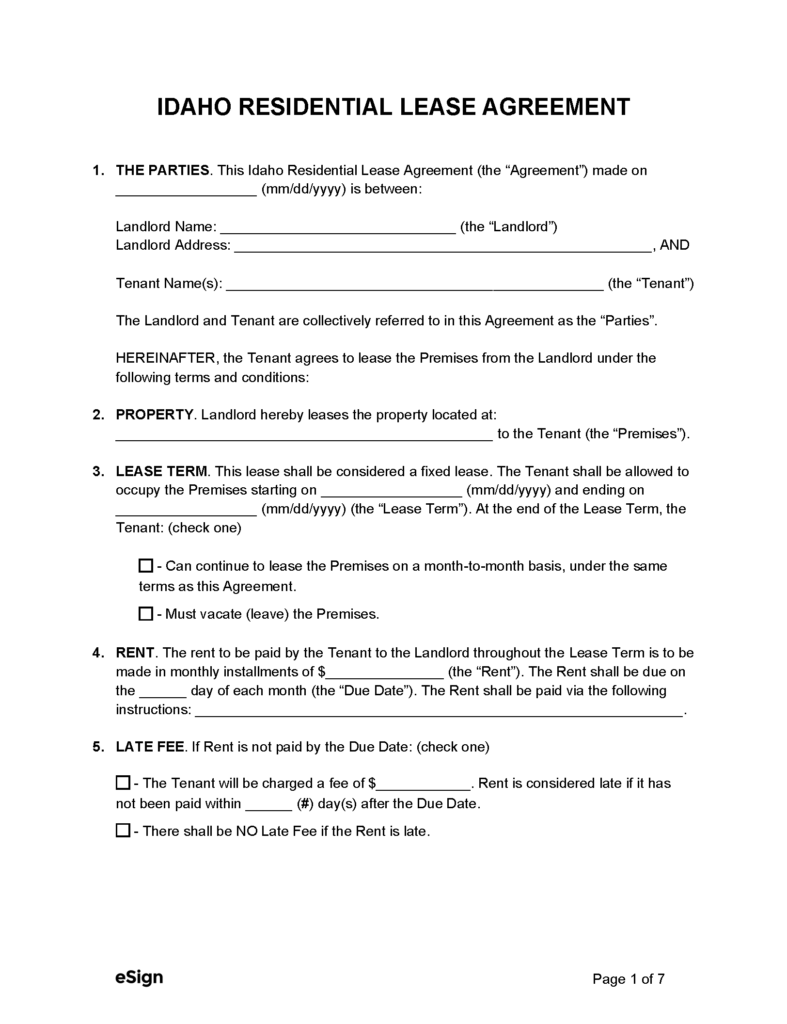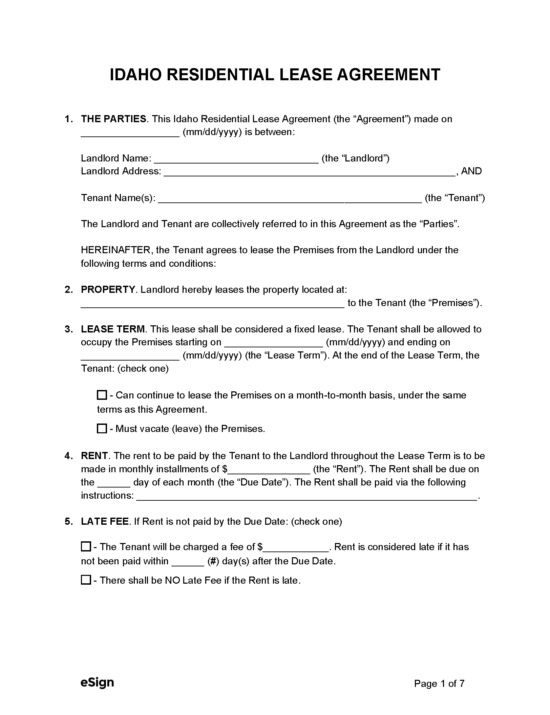 Standard (1-year) Lease Agreement – A contract designed to rent out residential property for a fixed term with monthly rent installments.

Download: PDF, Word (.docx), OpenDocument
---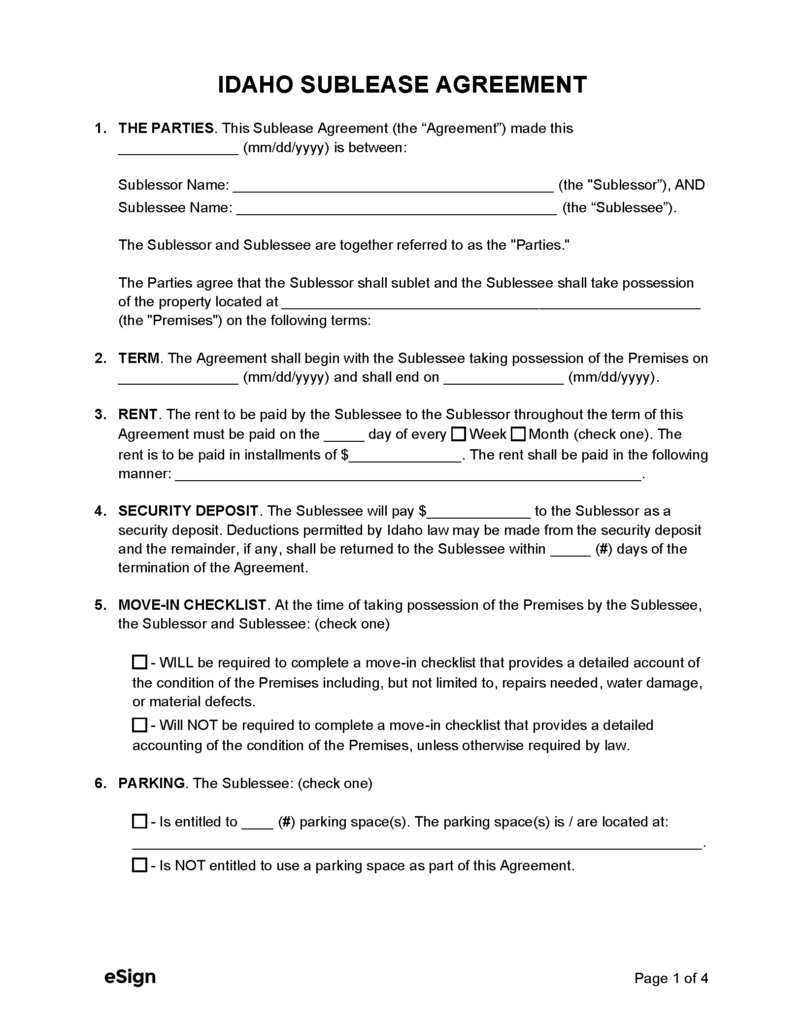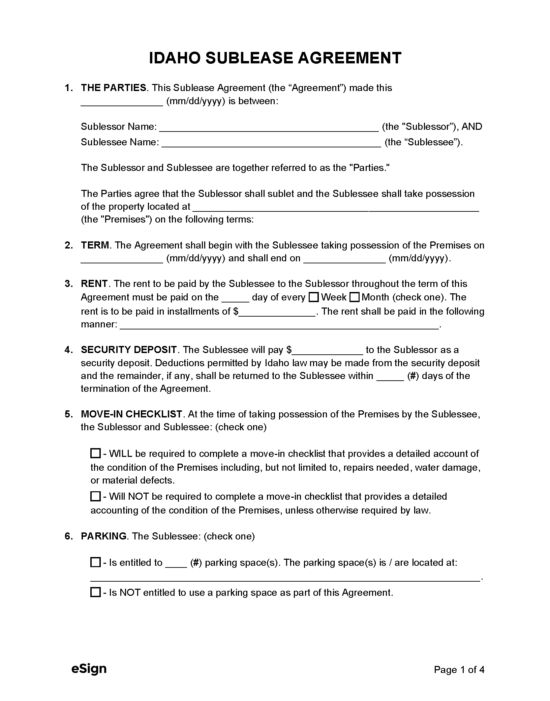 Sublease Agreement – An agreement for tenants to rent out their current rental space to a subtenant.
Download: PDF, Word (.docx), OpenDocument
---
Disclosures (1)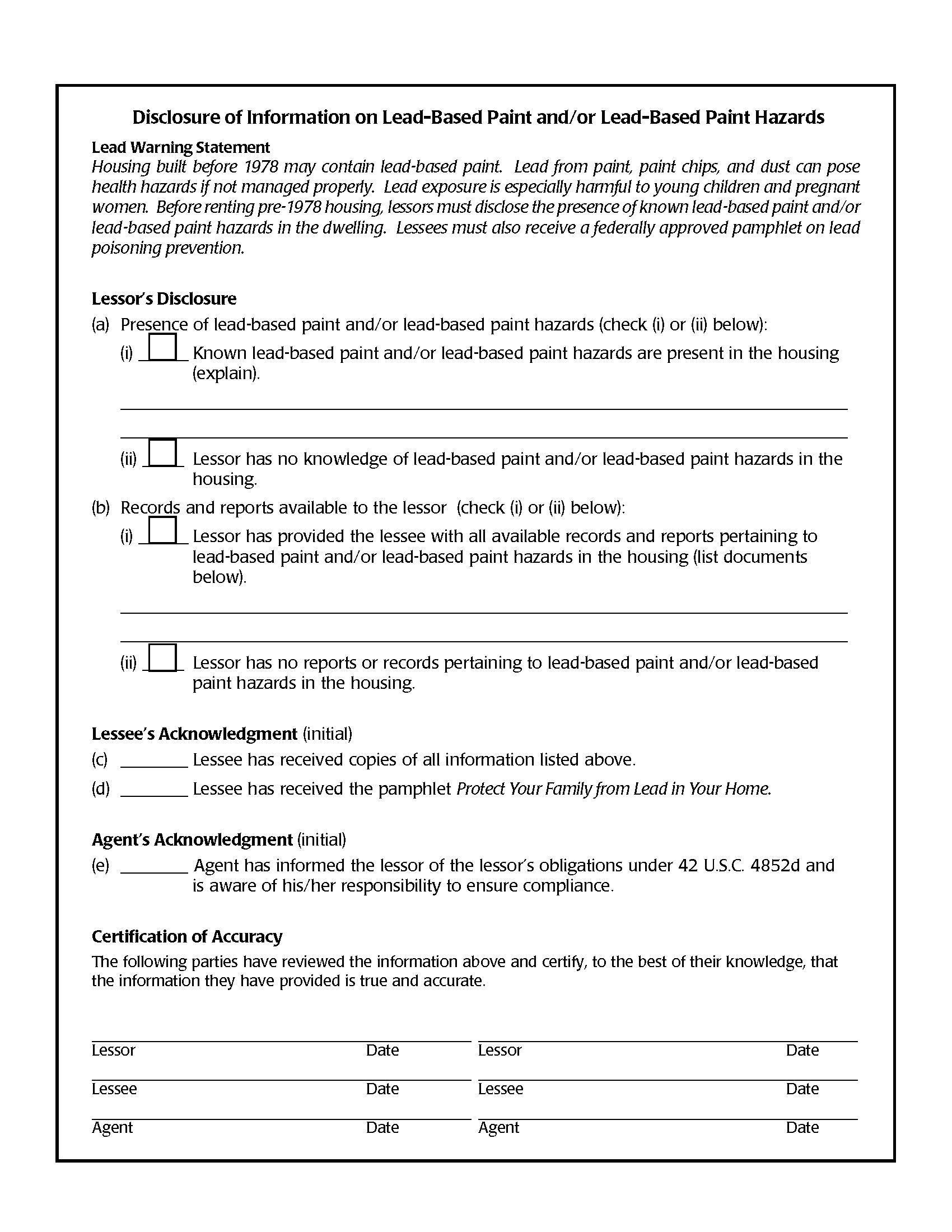 Lead-Based Paint Disclosure – Landlords are required to inform tenants about the possible or known presence of toxic paint if a rental property was built before 1978.
Download: PDF
---
Landlord-Tenant Laws
---
Landlord's Access
General Access – No minimum notice period mentioned in state statutes for landlord's access; however, the Landlord and Tenant Manual does say the lease should specify when and how the landlord may access the property.
Emergency Access – No notice period mentioned in statutes; lease should specify the landlord's right to enter the property in case of emergency.
---
Rent
Grace Period – No statute.
Maximum Fees ($) – No statute.
Rent Increase Notice (§ 55-307(1)) – Landlord must give tenant fifteen (15) days' notice before increasing the rent.
---
Security Deposits
Maximum Amount ($) – No statute.
Returning to Tenant (§§ 6-321) – Security deposit refunds must be made within twenty-one (21) days unless the lease agreement says otherwise, at which point it may still be no more than thirty (30).
Interest Required? – No statute.
Separate Bank Account? – No statute.