A Louisiana rent-to-own agreement (also known as a "lease option") allows the tenant to rent their landlord's property for a fixed term with the option to buy the residence. Both parties must agree on the purchase price before the lease option is drafted, and neither individual can change the terms of their agreement once it has been signed. The tenant will often pay a higher-than-usual rent rate, a portion of which is put into an escrow account to go towards an initial down payment.
Although the tenant has the option to buy the property, a rent-to-own agreement doesn't require them to do so. If the property isn't purchased before the option period expires, the tenant will lose any financial investment made towards a down payment.
Rental Laws – § 3251 to § 3261 and  § 2668 to § 2729
Purchase Agreement Laws – Chapter 2, Part I, § 2941 to § 2949 (Bond for Deed Contracts) and Chapter 8, § 3196 to § 3200 (Residential Property Disclosure)
---
Disclosures (1)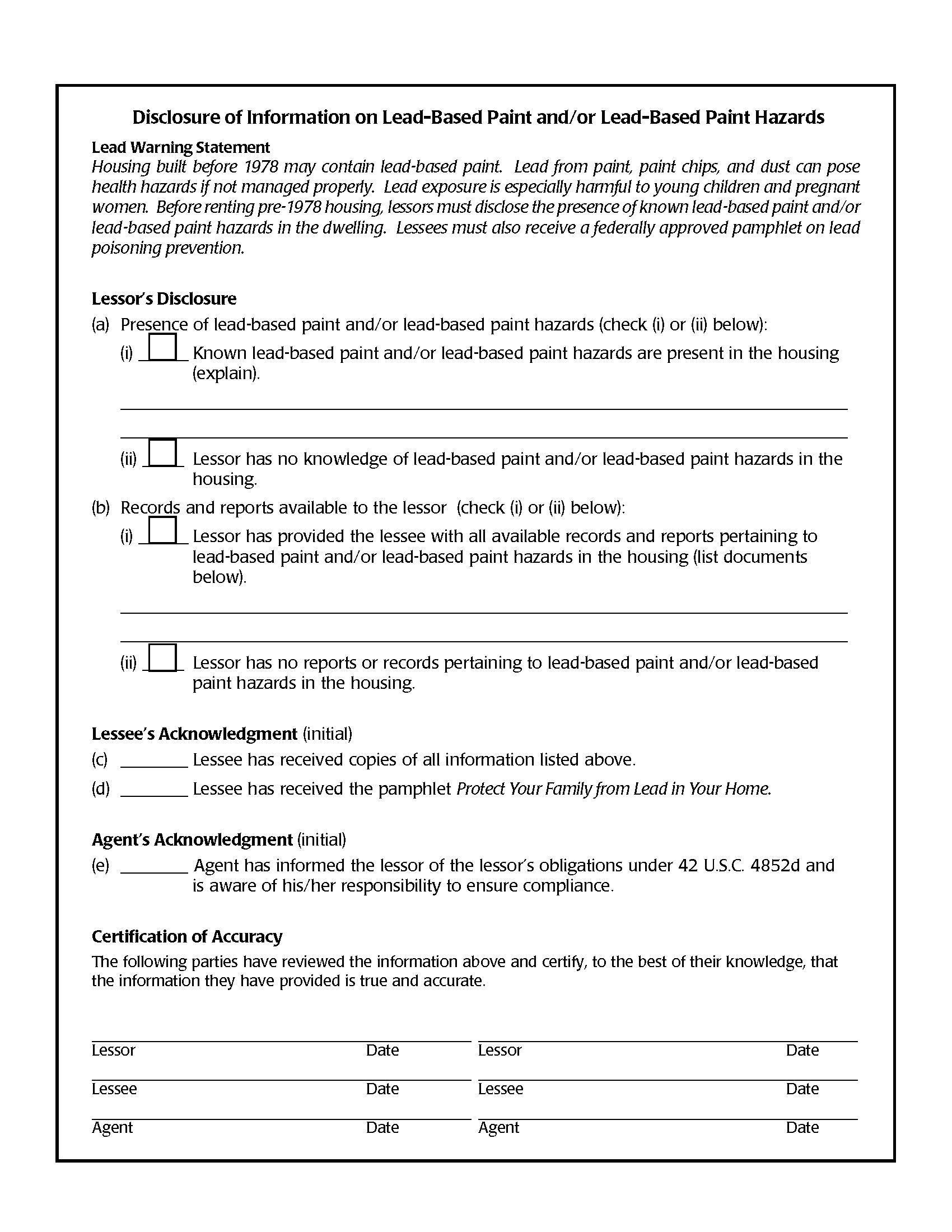 Lead-Based Paint Disclosure – If the rental property was built prior to 1978, the landlord must disclose the presence of lead-based paint on the premises to tenants.
Download: PDF
---
Related Forms