---
Updated on August 24th, 2022

A Louisiana standard residential lease agreement defines the rental conditions by which a landlord allows a tenant to occupy a residential dwelling. Standard leases are fixed-term agreements lasting one (1) year with rent typically paid on the first (1st) of each month. During the initial term of a tenancy, the parties cannot modify the rent, rental term, or any other provision except if the proposed alteration is agreed to in writing. Otherwise, the landlord must wait for the agreement to expire before the lease can be modified.

Rental Laws – Civil Code §§ 2668 – 2729

Handbook (Guide) – A Guide to Louisiana Landlord & Tenant Laws
Security Deposits
Maximum – Not mentioned in state statutes.
Returning (§ 9:3251) – One (1) Month
---
When is Rent Due?
Tenants must pay rent by the due date stated in the rental agreement which will usually be the on first (1st) of each month.
---
Realtor Version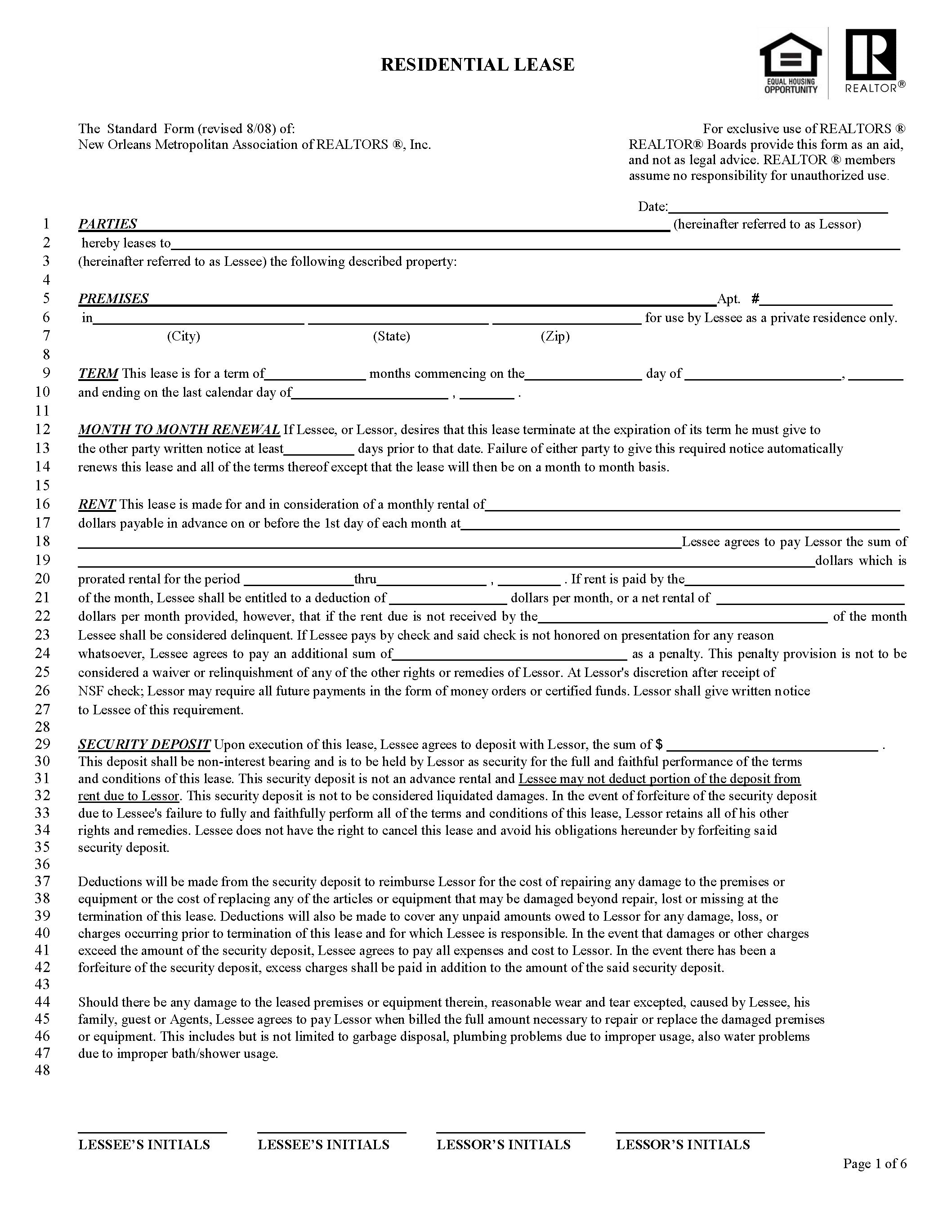 Residential Lease – This lease agreement has been provided by the New Orleans Metropolitan Association of REALTORS ® and is intended for use by licensed realtors.
Download: PDF
---
Disclosures (1)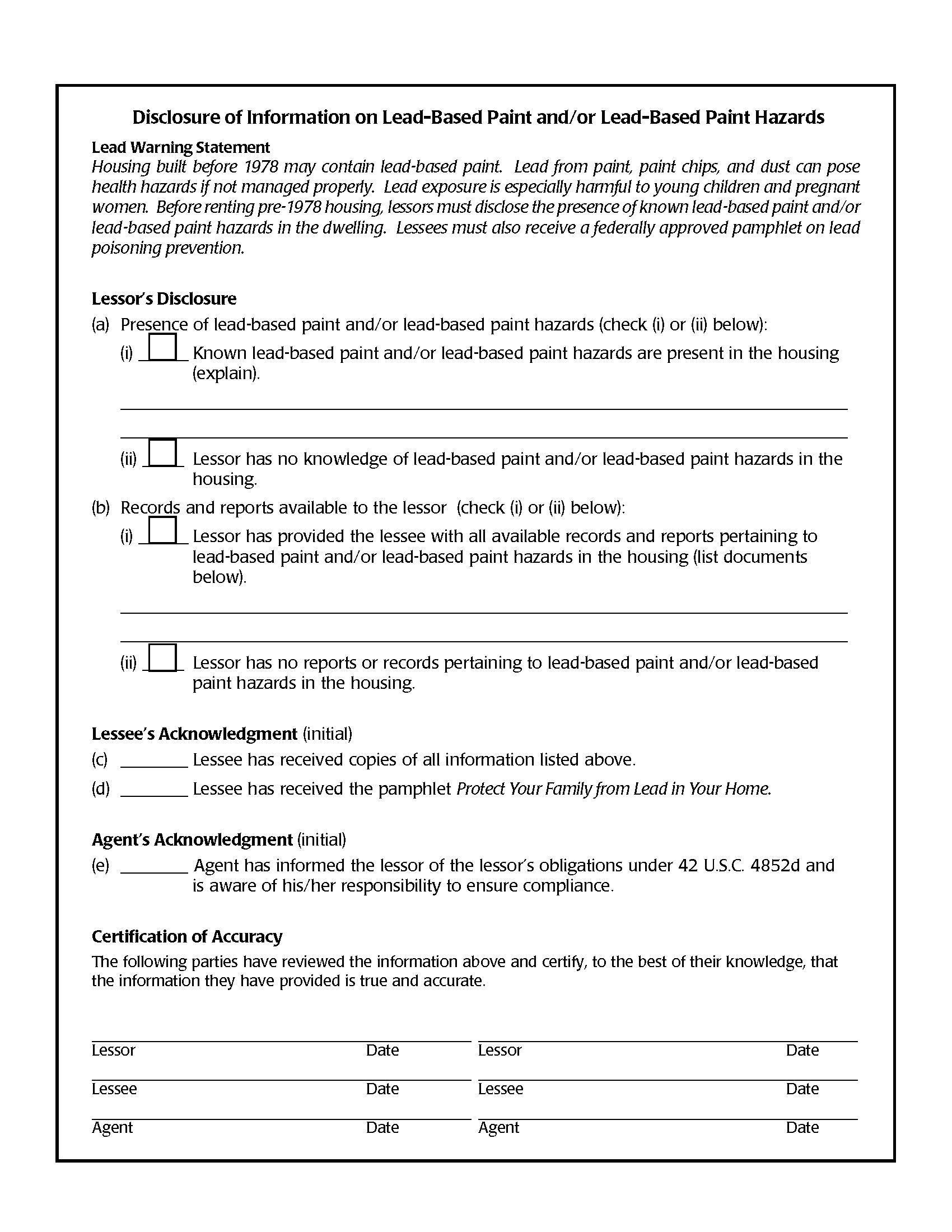 Lead-Based Paint Disclosure – If a residence was built before 1978, the tenant must receive a disclosure from the landlord stating that their rental unit may contain lead-based paint.
Download: PDF