---
Updated on July 14th, 2021

A North Dakota rental application form collects valuable information that allows landlords to determine their prospective tenants' ability to make monthly payments on time and abide by the terms of their lease. Individuals interested in leasing a rental unit will be given the form to complete and sign. In the document, the applicant will be asked for their personal information, including their current address, employment history, and landlord references. The tenant may be asked to pay an application fee, the amount of which will be stated in the form.
Maximum Fees ($)
Application Fee – Not mentioned in state statutes.
Pet Deposit (§ 47-16-07.1(2)) – Two (2) months' rent or two thousand five hundred dollars ($2,500), whichever is less.
Security Deposit (§ 47-16-07.1(1)) – One (1) Month's Rent
Realtor Version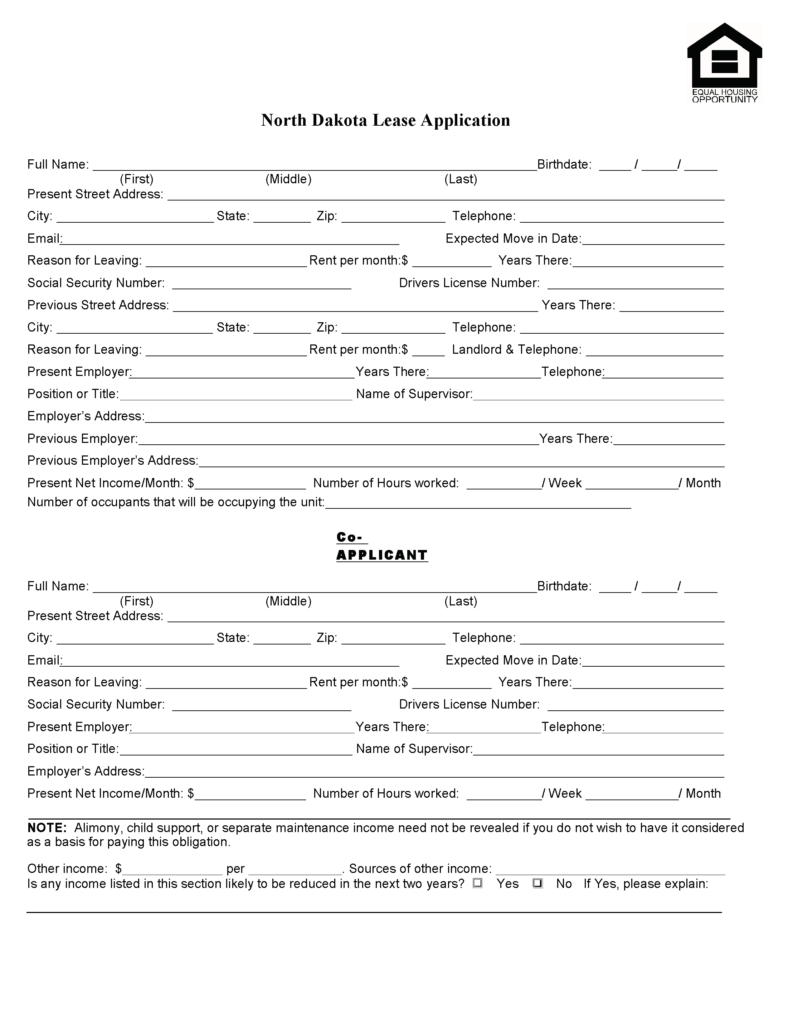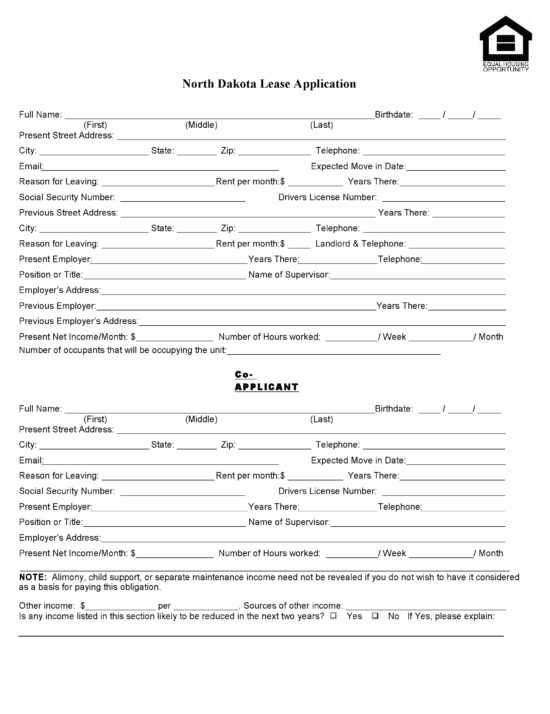 North Dakota Association of Realtors Residential Rental Application – This official Association of Realtors Application form may be used instead of the template to review candidates for tenancy.
Download: Adobe PDF