An Ohio month-to-month lease agreement is a contract used by landlords to rent out residential property to tenants on a month-to-month basis. Unlike a standard residential lease, a monthly agreement has no set termination date and is renewed with each rent payment.
Although this type of arrangement requires limited commitment from the tenant, it doesn't provide them with the same securities as a standard lease. For instance, the landlord can terminate their tenancy, raise the rent, and change any terms of their agreement without cause. Both parties are legally bound to the contract terms until either individual terminates the lease by providing at least thirty (30) days' notice to the other party.
Notice for Terminating (§ 5321.17(B)) – Thirty (30) Days
Tenant screening – Ohio Rental Application
---
Disclosures (1)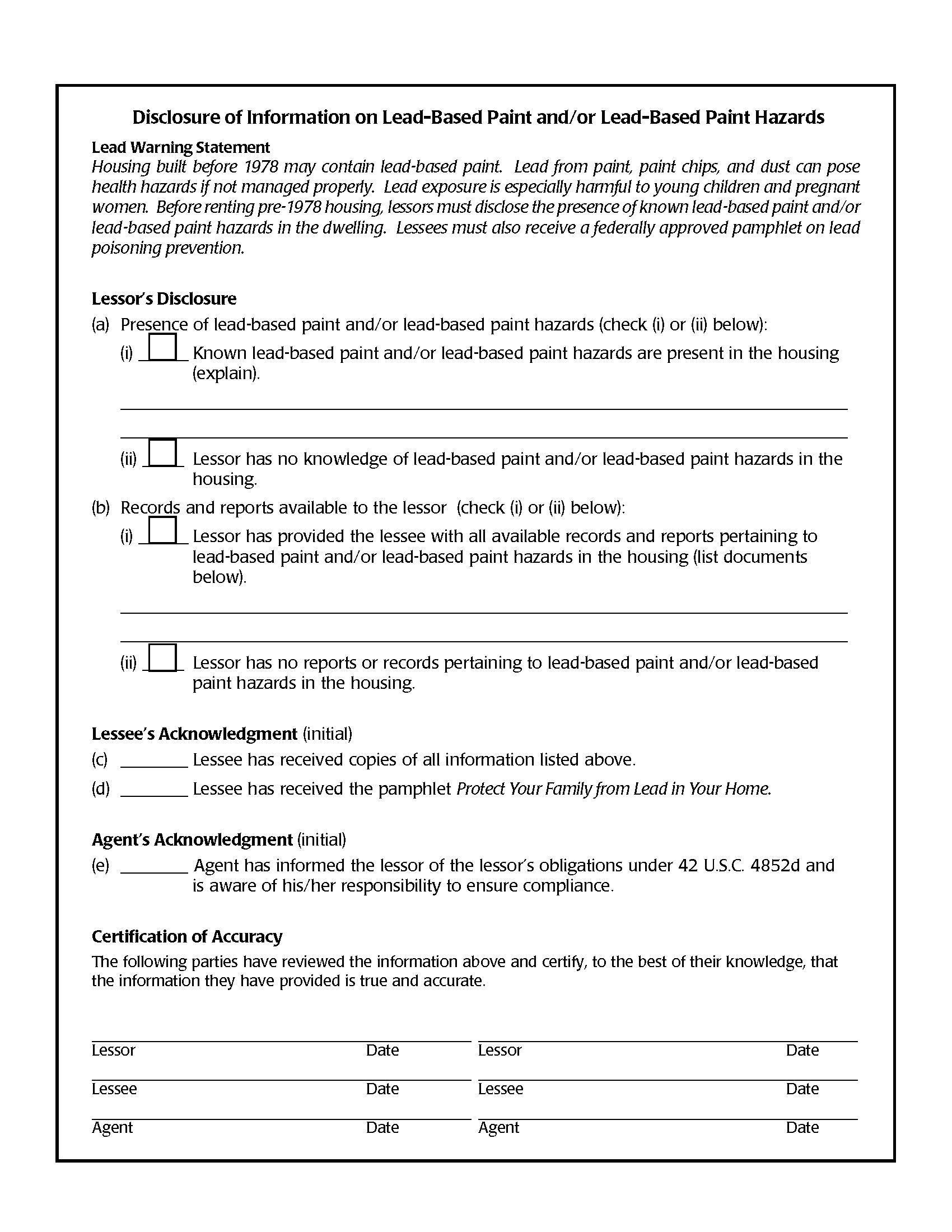 Lead-Based Paint Disclosure – This lead-paint disclosure is required if the leased property was constructed prior to 1978.
Download: PDF