An Ohio rent-to-own agreement is a real estate document that combines a residential lease with a purchase agreement, giving tenants the prospect of buying the property at a designated period during or after the rental term. The tenant is often asked to furnish an fee upfront to acquire their lease option (i.e., the exclusive right to purchase the property). In some cases, the landlord may also charge a rent premium, which is an amount added on top of the tenant's usual monthly payments.
These additional fees and payments made during a lease option arrangement are generally non-refundable and act as a down payment on the property should the tenant decide to buy. If the tenant doesn't exercise their lease option before the expiration of the option term (the period when the property can be purchased), they forfeit their exclusive buying rights, and the landlord may rent or sell the property to other interested parties.
Rental Laws – Chapter 5321 (Landlords and Tenants)
Purchase Agreement Disclosures – § 5302.30
Purchase Agreement Laws – Chapter 5301 (Conveyances; Encumbrances)
---
Disclosures (1)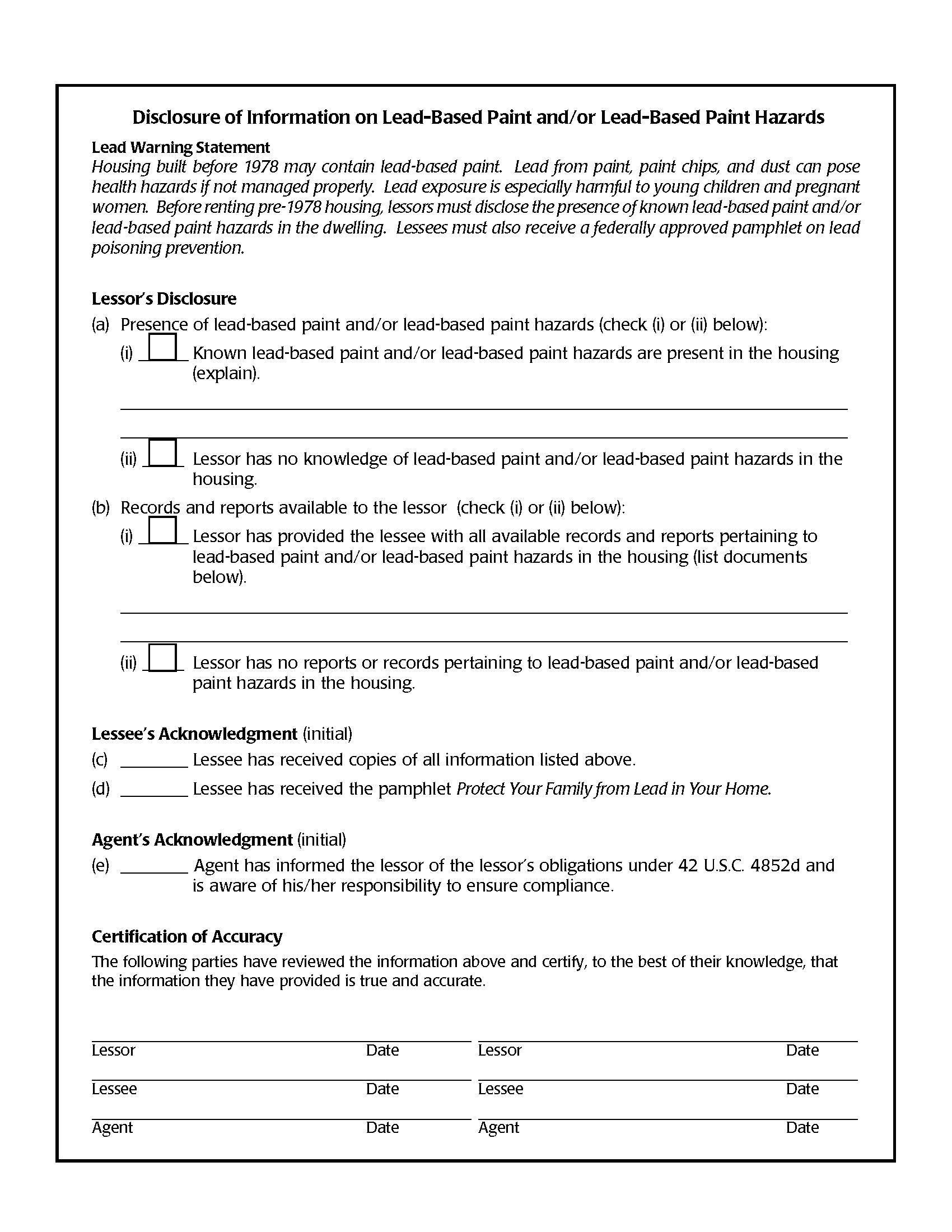 Lead-Based Paint Disclosure – If a residential dwelling was built before 1978, the landlord is required to inform renters of any known lead-based paint on the premises.
Download: PDF
---
Related Forms