An Ohio standard residential lease agreement is a legally binding document that relays the terms and conditions of the rental arrangement between a landlord and a tenant. A standard residential lease has a fixed term that generally lasts one (1) year and requires the tenant to pay monthly rent.
A completed agreement will include the landlord's rules and regulations of renting by which the tenant must abide. Any advance payments, security deposits, and special fees that the tenant must pay will need to be stated in the written agreement as well. Due to the legal obligations associated with leases, tenants should use caution when entering into an agreement to avoid personal, financial, and legal problems down the road.
Rental Laws – Chapter 5321 (Landlords and Tenants)
Handbook (Guide) – Ohio Tenant-Landlord Law
Security Deposits
Maximum – Not mentioned in state statutes.
Returning (§ 5321.16(B)) – Thirty (30) Days
---
When is Rent Due?
There are no statutes regarding the rent due date. Therefore, rent must be paid in accordance with the written agreement.
---
Disclosures (1)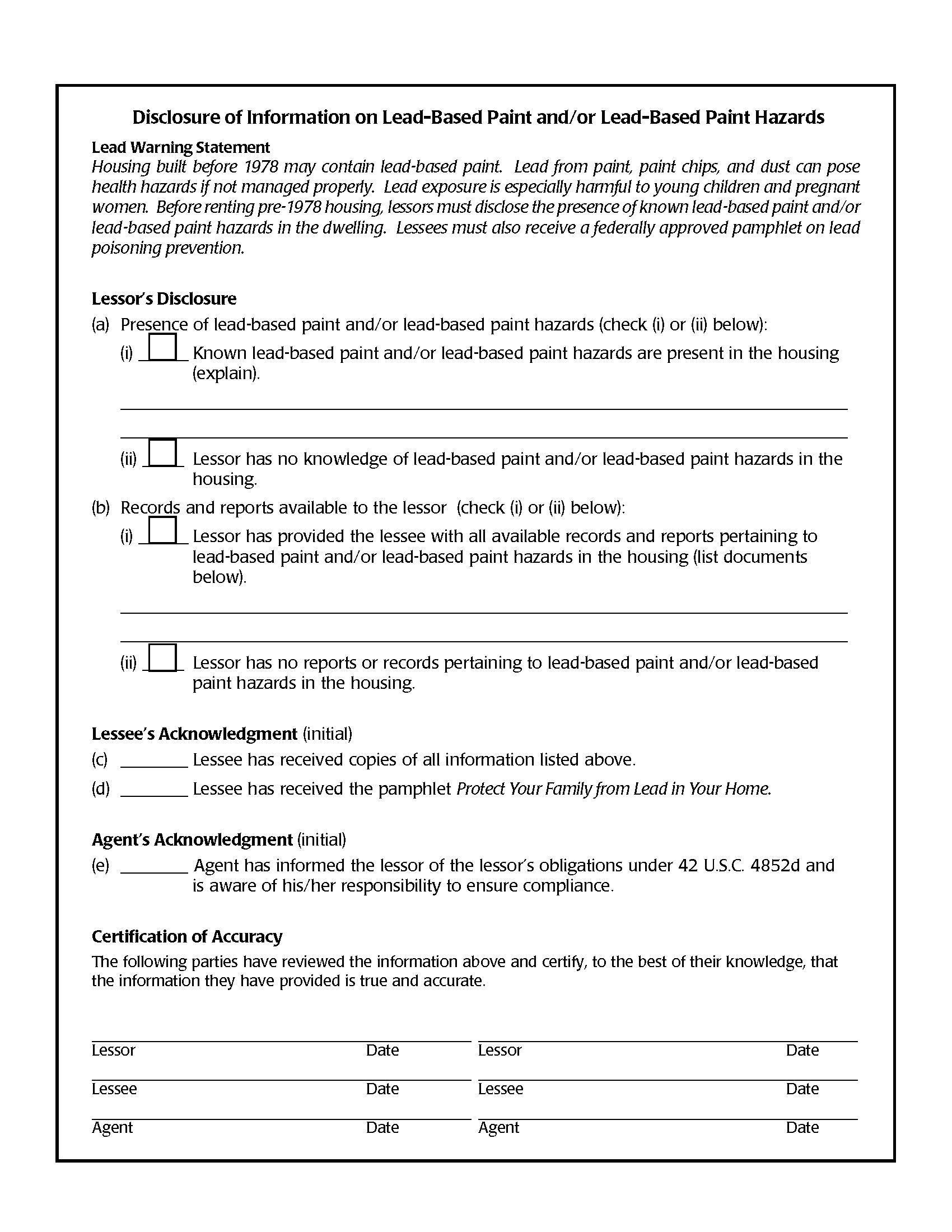 Lead-Based Paint Disclosure – If the rental property was built before 1978, this disclosure must be distributed to the tenant(s) to warn them that toxic paint may exist on the premises.
Download: PDF