A Pennsylvania rent-to-own agreement is a real estate lease that offers tenants the option of buying the property during a designated period in the agreement term. Rent-to-own contracts often include a provision requiring the tenant to pay a fee upfront to reserve their buying rights and ensure that no other offers are accepted by the owner. This amount, known as an "option fee" or "consideration," is generally credited toward the purchase price should the tenant exercise their buying rights.
All monthly payments made to the owner throughout the lease term are considered rent and are non-refundable. In many cases, the tenant will also be responsible for paying for repairs, utilities, and other property-related expenses.
Rental Laws – The Landlord and Tenant Act of 1951
Purchase Agreement Disclosures – Pennsylvania Statutes – Title 68, Ch. 73 (Seller Disclosures)
Purchase Agreement Laws – 49 Pa. Code § 35.333
---
Disclosures (1)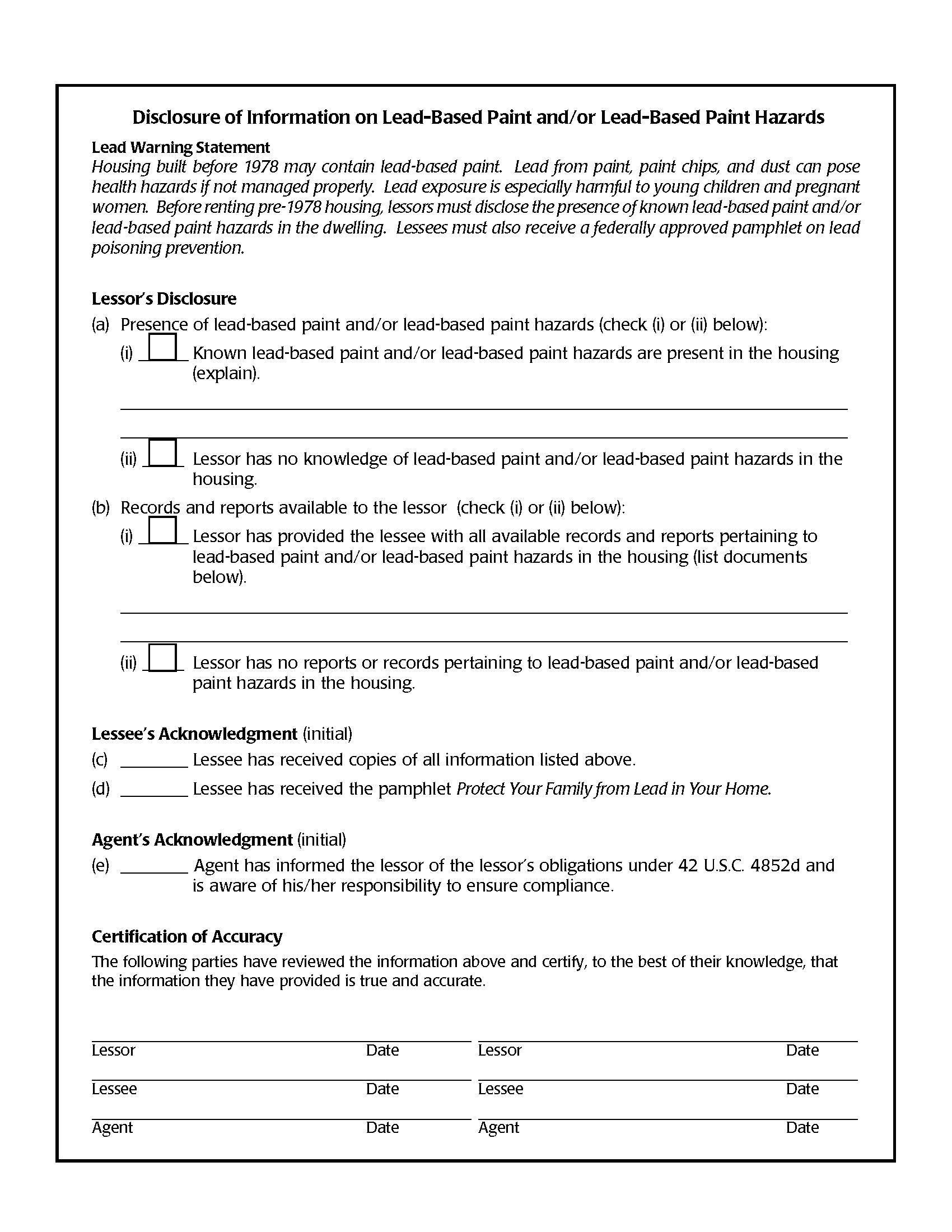 Lead-Based Paint Disclosure – This lead paint disclosure warns tenants that their dwelling unit may contain toxic paint hazards. Federal law demands the delivery of this disclosure to tenants if the property was constructed before 1978.
Download: PDF
---
Related Forms