---
Updated on December 2nd, 2022

A Rhode Island rental application is completed by lease candidates to demonstrate their eligibility for tenancy and to authorize the administration of a credit and criminal background check. An assessment of the rental application is necessary to ensure the trustworthiness and financial stability of the applicant. Landlords will request a detailed account of the individual's rental history, employment status, background information, and references. State law does not prohibit the landlord from charging an application fee for this screening process, and landlords will typically charge around $30.
Maximum Fees ($)
Application Fee – Not mentioned in state statutes.
Pet Deposit – Not mentioned in state statutes.
Security Deposit (§ 34-18-19(a)) – One (1) Month's Rent
Realtor Version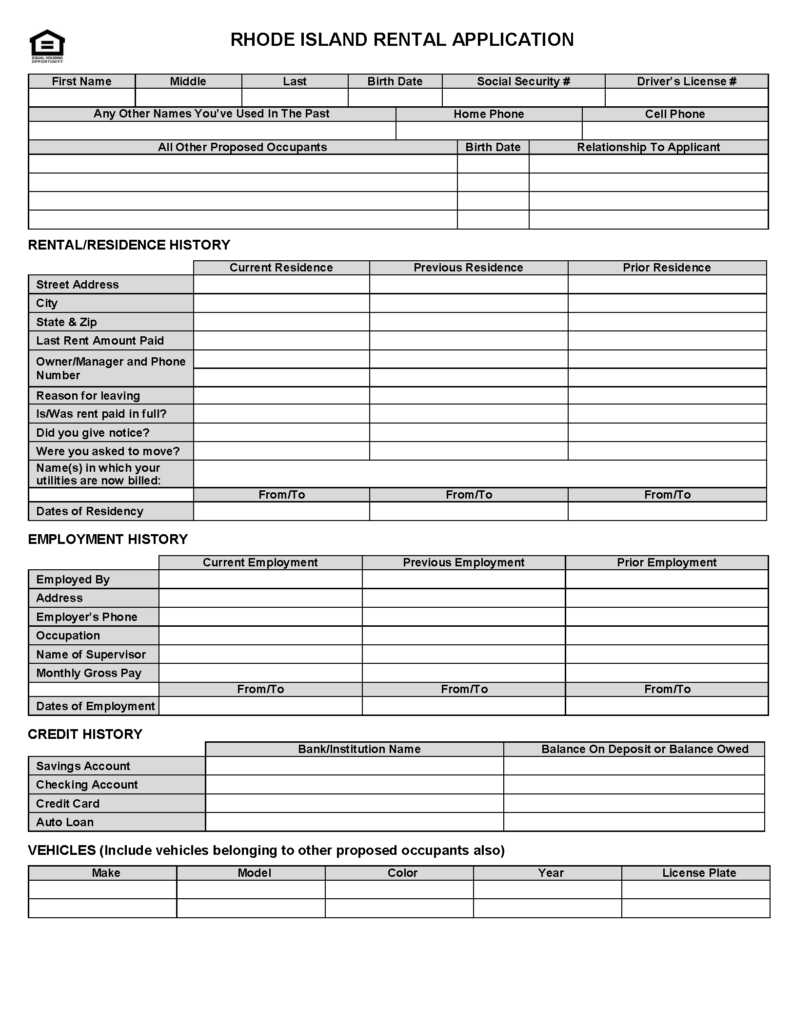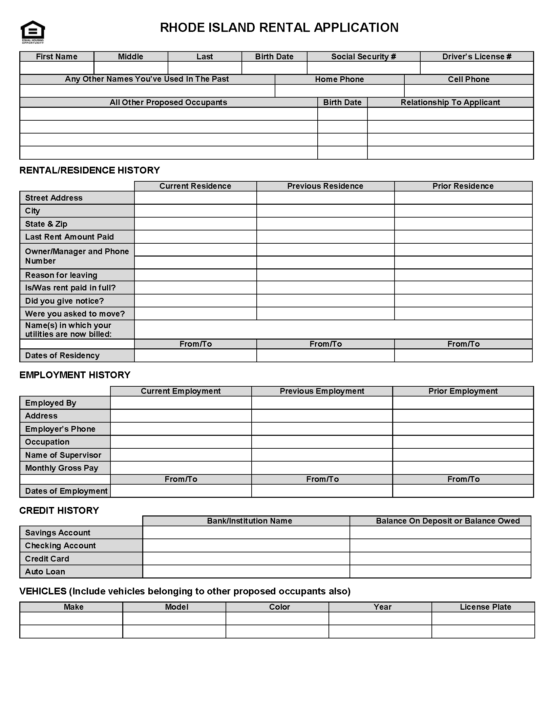 Rhode Island Association of Realtors Residential Rental Application – Landlords may choose to use this official Association of Realtors Application to review potential tenants.
Download: Adobe PDF