---
Updated on June 23rd, 2023

A Rhode Island lease agreement is a contract used by landlords to set forth the terms by which a tenant is authorized to rent commercial or residential real estate. The contract will disclose the length of the agreement, rental price, and any security deposits and fees that the tenant will be charged. It is also customary for the landlord to provide a list of prohibited activities on the property (smoking, excessive noise, criminal activity, etc.). To be valid, the document must be signed by the property owner or their representative and the tenant(s).

Rental Application – If a landlord wishes to screen rental applicants, they can demand that potential tenants provide their personal information, references, and employment history on this form. Applicants may also be asked to give their signed permission for background and credit checks.
Agreements: By Type (6)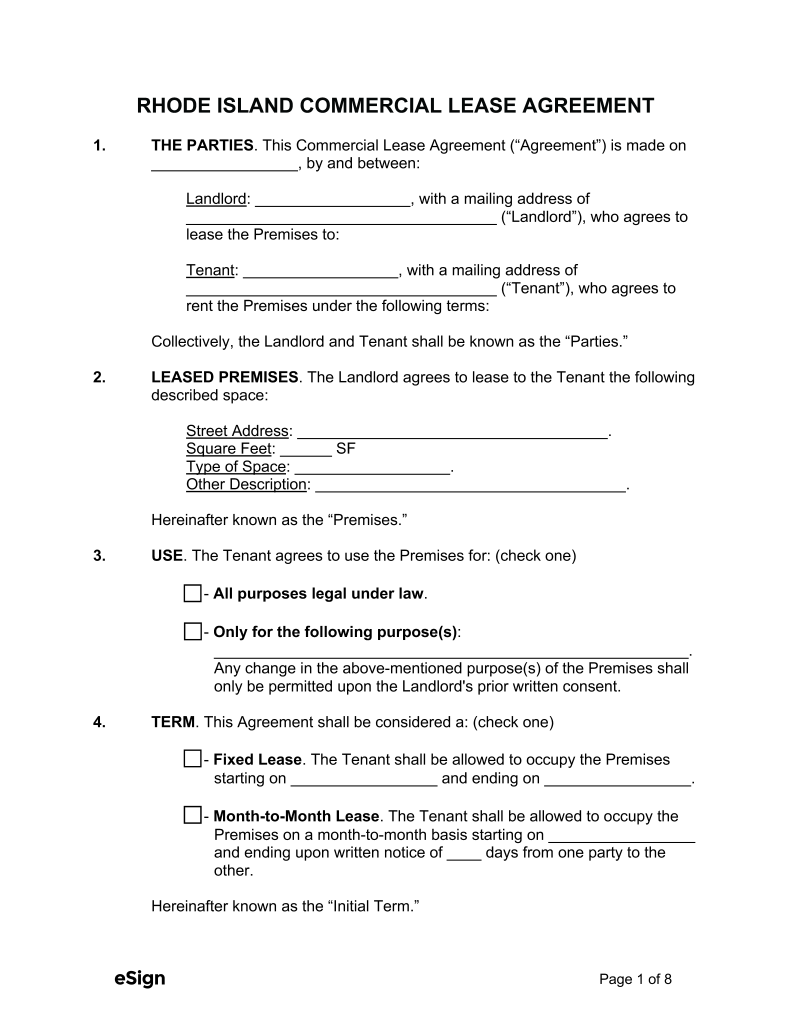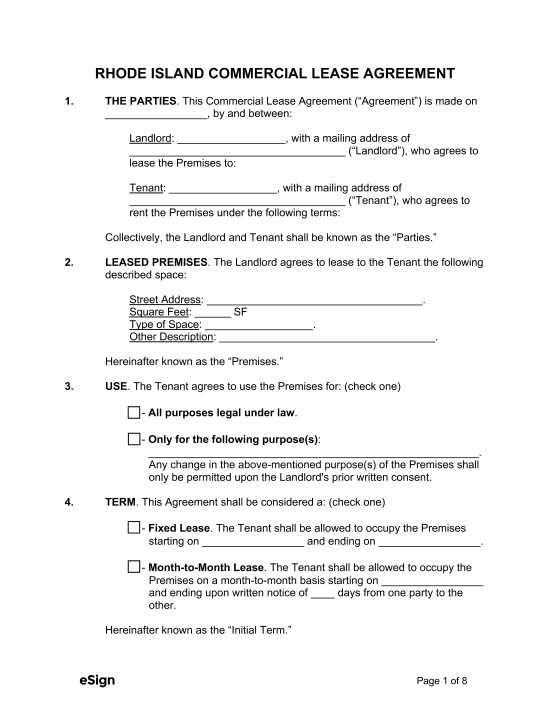 Commercial Lease Agreement – A rental agreement used to lease commercial real estate to a tenant for business use.
Download: PDF, Word (.docx), OpenDocument
---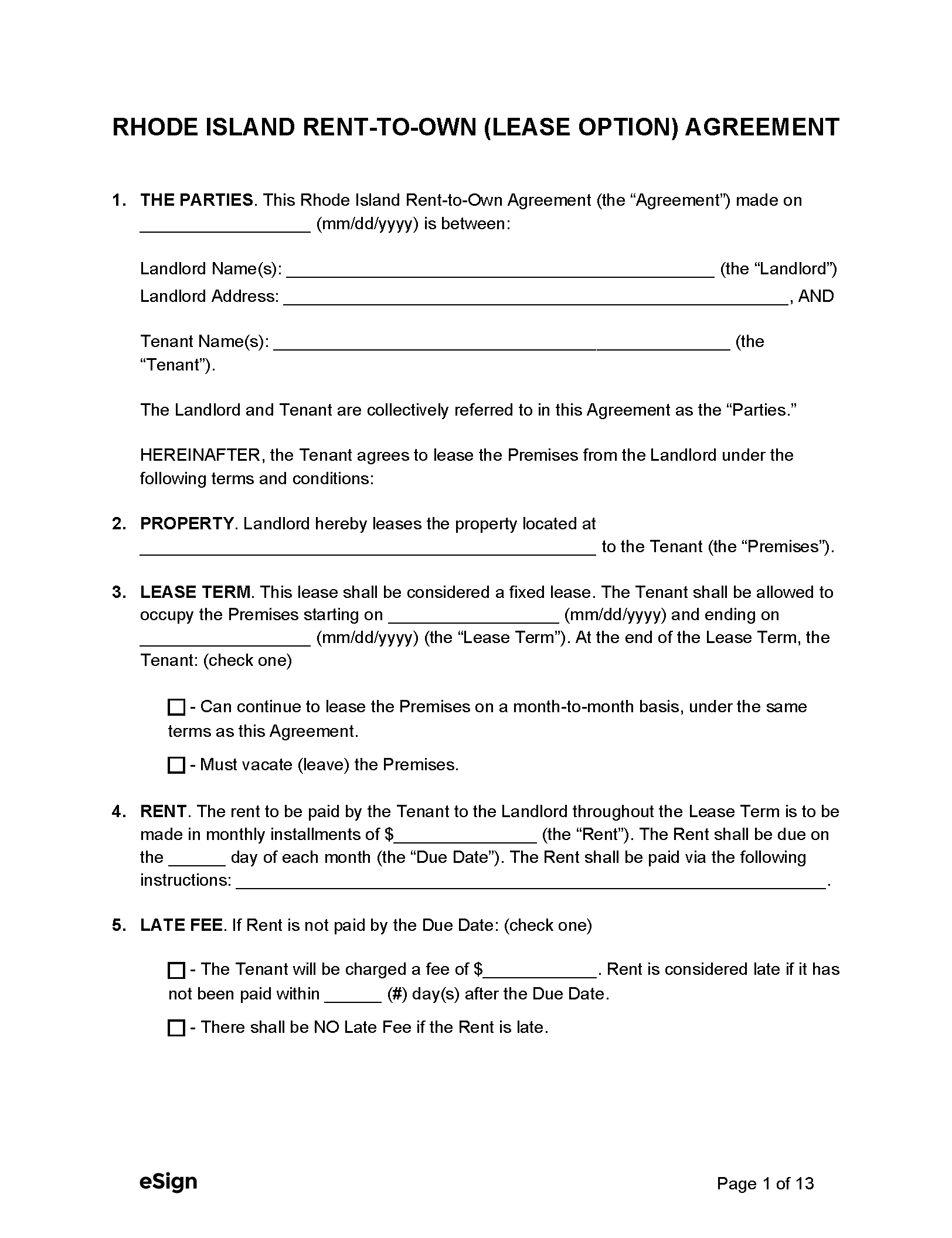 Rent-to-Own Agreement (Lease Option) – A lease that offers the tenant the right to purchase the property for an agreed-upon price at the end of the lease term.
Download: PDF, Word (.docx), OpenDocument
---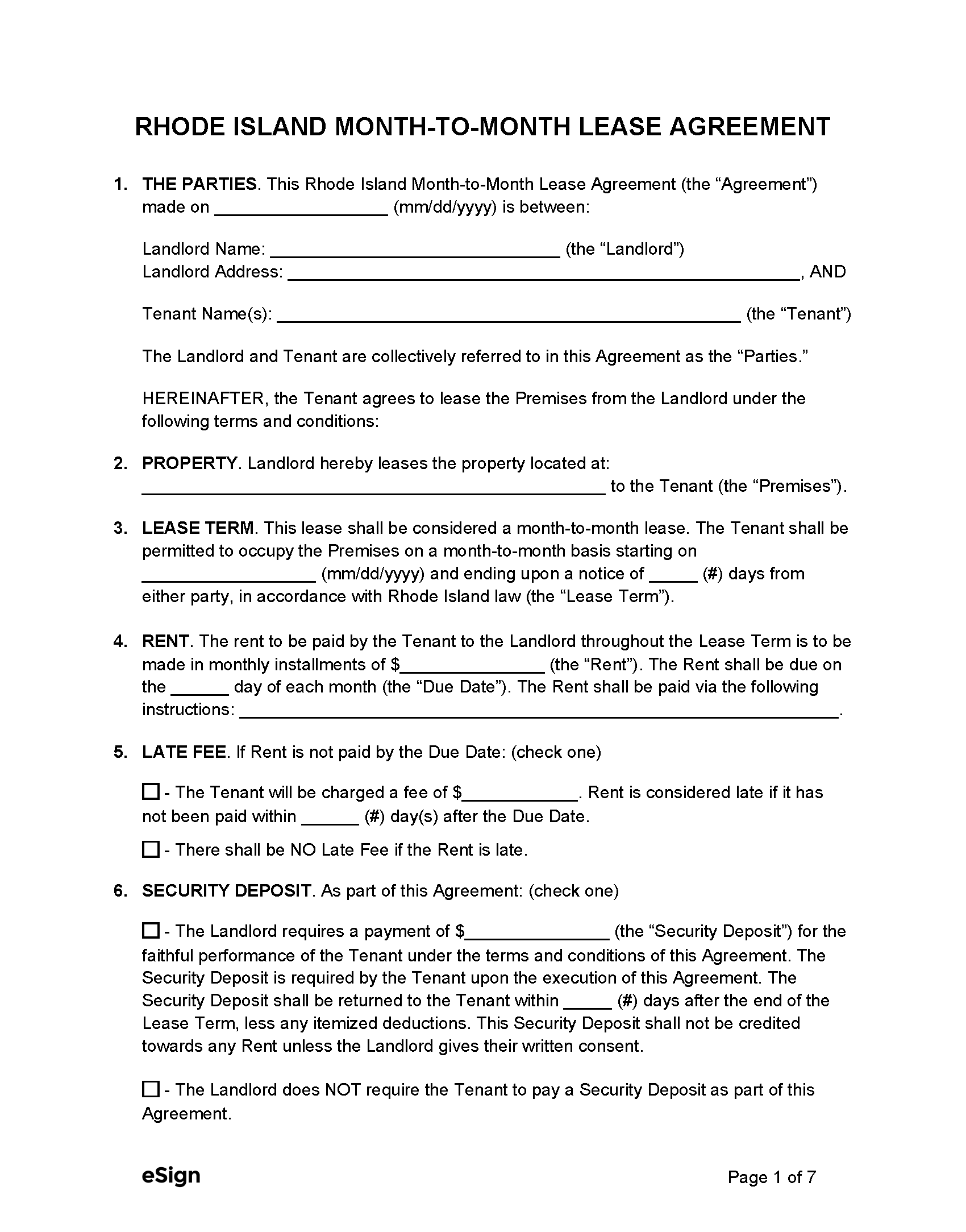 Month-to-Month Lease Agreement – Also known as an "at-will" lease, this rental agreement has no definitive termination date and renews monthly.
Download: PDF, Word (.docx), OpenDocument
---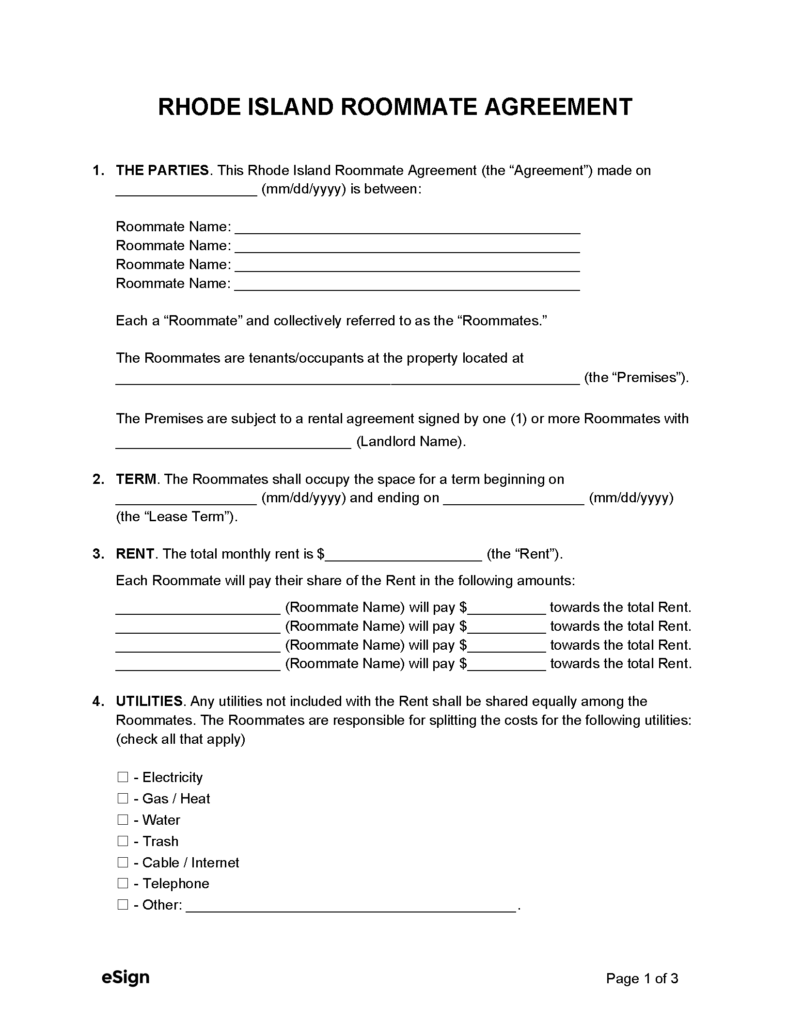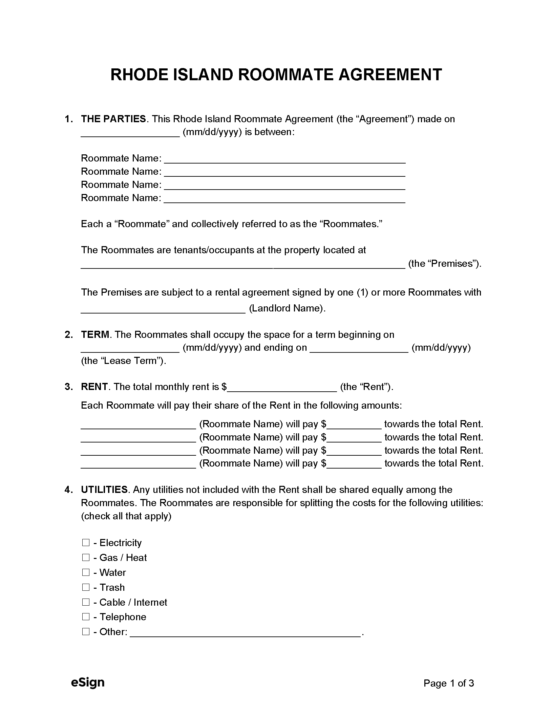 Roommate Agreement – A document that outlines the terms under which roommates agree to maintain a shared living space, including utility payments, chores, and activity restrictions.
Download: PDF, Word (.docx), OpenDocument
---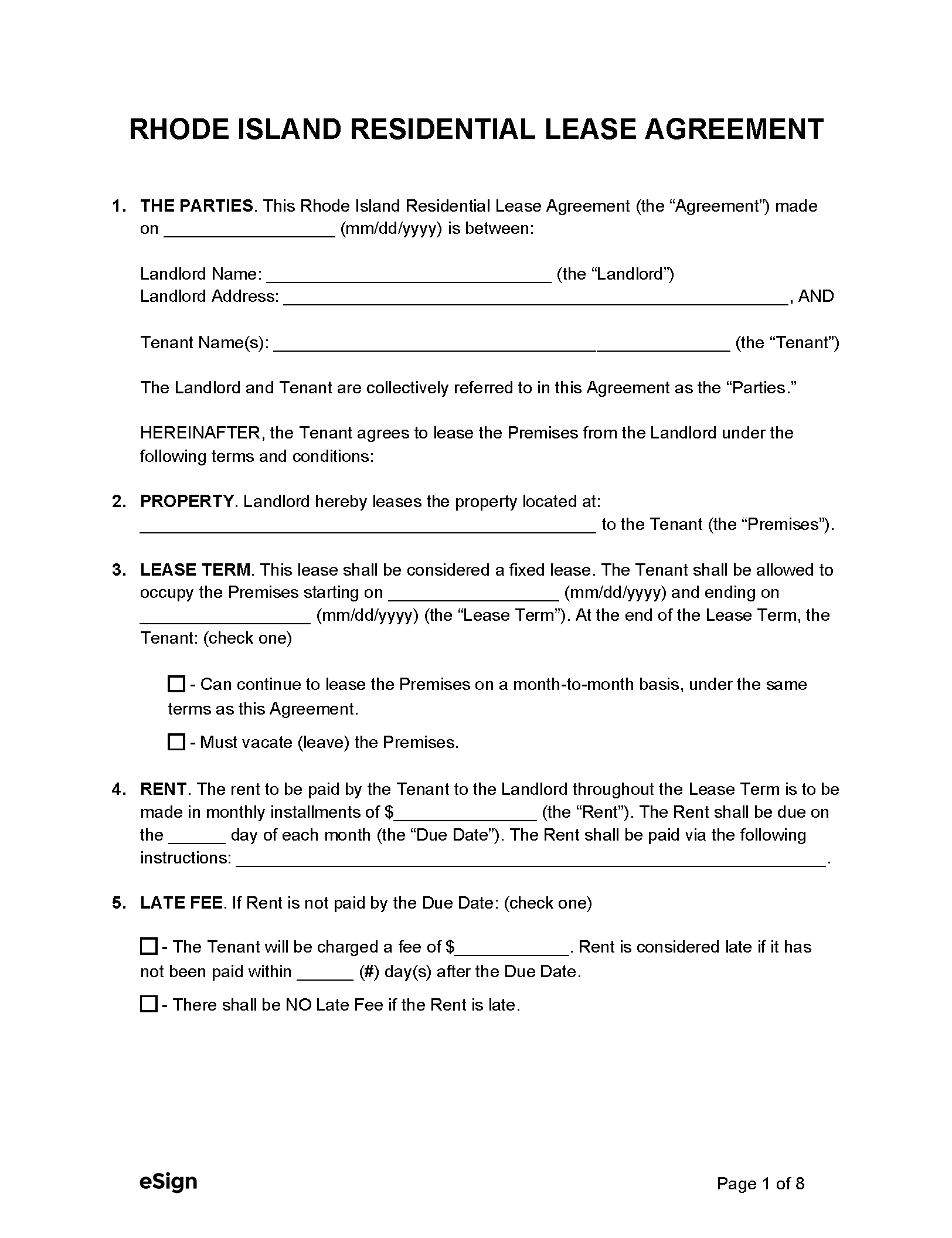 Standard (1-year) Lease Agreement – The most common residential lease type, in which rent is paid monthly and the contract term is one (1) year.

Download: PDF, Word (.docx), OpenDocument
---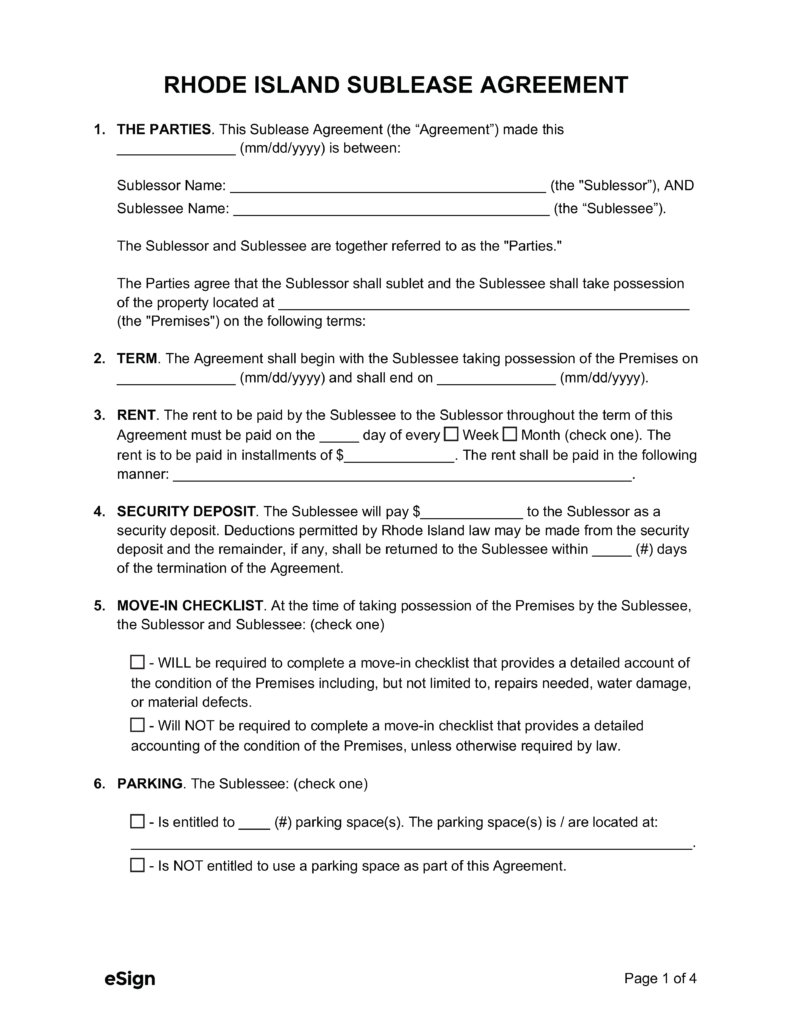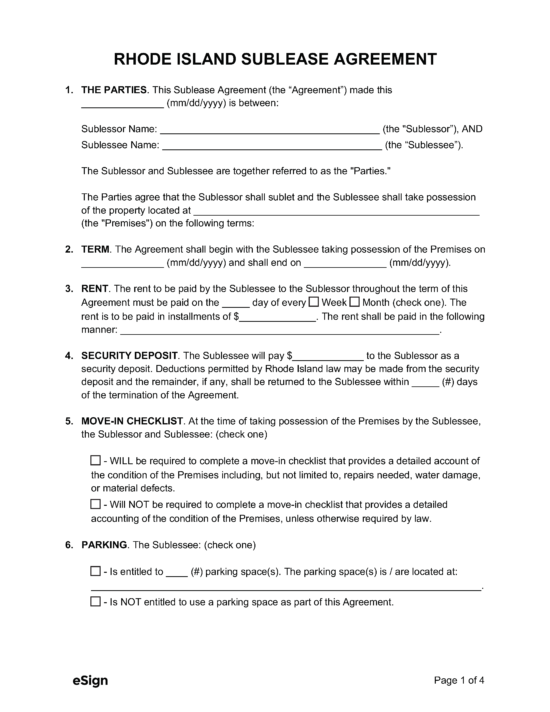 Sublease Agreement – A contract between a subtenant and a tenant, allowing the subtenant to sublease (rent) the tenant's rental space.
Download: PDF, Word (.docx), OpenDocument
---
Disclosures (3)
Prior to entering into a residential tenancy agreement, the landlord must notify the prospective tenant of any outstanding minimum housing code violations on the property.
The tenant must receive the name, address, and phone number of each individual permitted to manage the premises as well as the owner or a person permitted to act on behalf of the owner to accept court documents, notices, and demands.
3) Lead-Based Paint Disclosure
If the rental unit was built before 1978, this lead paint disclosure must be distributed to the tenant by the landlord and signed by both parties.
---
Landlord-Tenant Laws
---
Landlord's Access
General Access (§ 34-18-26(c)) – To be legally within their rights to enter the tenant's rental unit, the landlord must give at least two (2) days' notice and enter during reasonable hours.
Emergency Access (§ 34-18-26(b)) – In the event of an emergency, the landlord can enter the rental property without the tenant's consent.
---
Rent
Grace Period – No statute.
Maximum Fees ($) – No statute.
Rent Increase Notice (§ 34-18-16.1) – Landlords must provide at least thirty (30) days' notice before raising the rent. For month-to-month tenants above the age of sixty-two (62), a minimum of sixty (60) days' notice is required.
---
Security Deposits
Maximum Amount ($) (§ 34-18-19(a)) – The tenant can only be charged up to one (1) month's rent as a security deposit.
Returning to Tenant (§ 34-18-19(b)) – Security deposits must be returned within twenty (20) days after the lease termination date.
Interest Required? – No statute.
Separate Bank Account? – No statute.