A Utah standard residential lease agreement allows a landlord and tenant to enter into a legally binding rental arrangement and relays the terms of the agreement in a document executed by both parties. A lease must provide the rental price, lease term, and landlord's rules. The standard lease term is one (1) year with rent paid on a monthly basis. More often than not, the tenant will have the option to renew for another year after the expiration of the initial term. Any terms not included in the lease will not be legally binding.
Rental Laws – Title 57 (Real Estate)
Handbook (Guide) – Renting in Utah
Security Deposits
Maximum – Not mentioned in state statutes.
Returning (§ 57-17-3(2)) – Thirty (30) Days
---
When is Rent Due?
There are no state laws that dictate when rental payments must be due. Therefore, the tenant must pay rent in accordance with the terms of the lease.
---
Realtor Version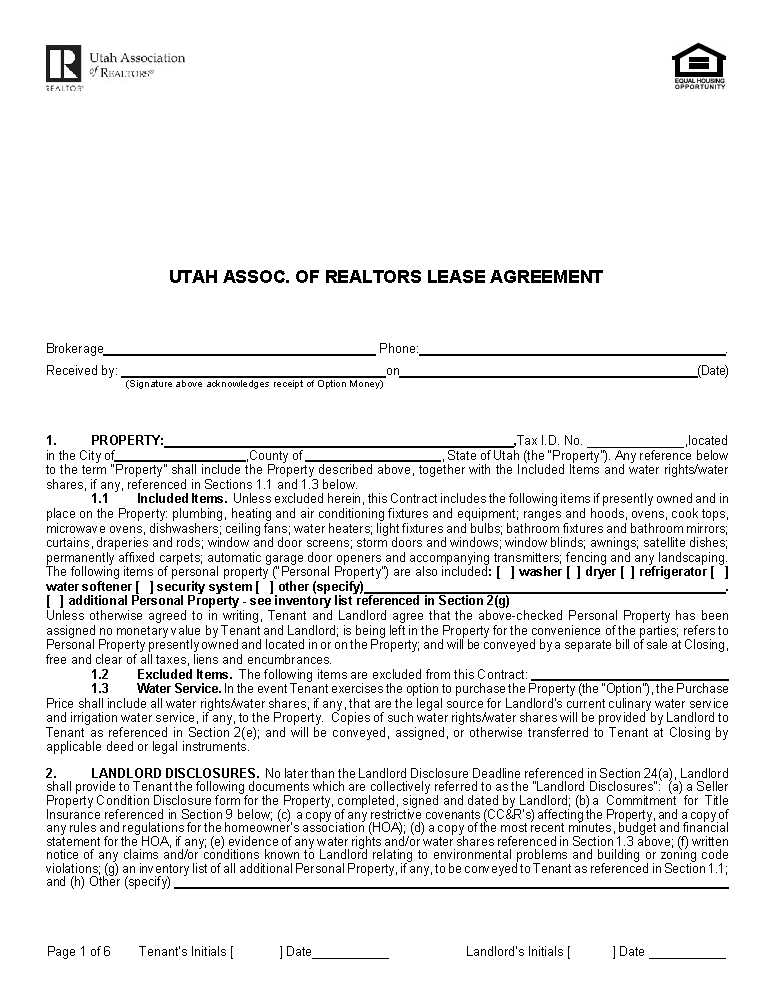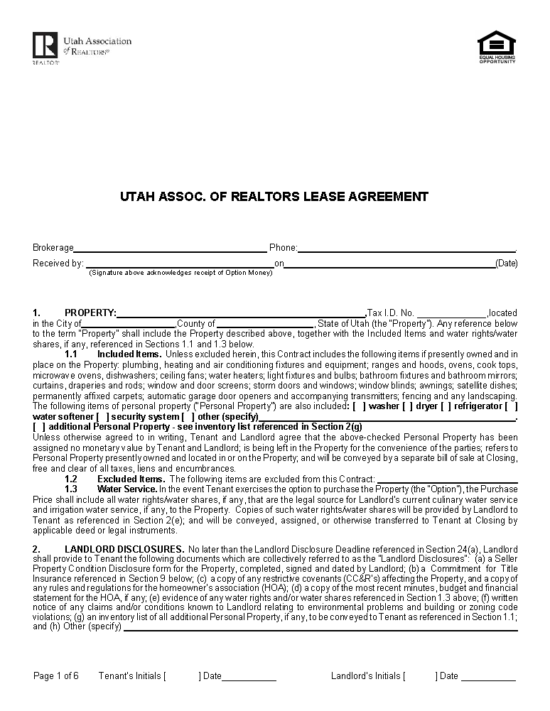 Utah Association of Realtors Residential Lease Agreement (Form 31) – This residential lease is produced by the state realtor association to be used solely by its registered members.
Download: PDF
---
Disclosures (4)
1) Lead-Based Paint Disclosure
Used to disclose the presence of harmful lead-based paint within a dwelling (required for property constructed before 1978).
2) Methamphetamine Contamination
If a property owner or lessor knows that their property has been contaminated from methamphetamine use, storage, or manufacturing, they must disclose this information to the tenant.
3) Owner and Management Information
At or before the start of the tenancy, tenants must be provided the contact information of the property owners, their agents, and anyone else authorized to manage the property.
Property owners or lessors must disclose to the tenant a written inventory of the condition and damages in the rental unit before occupancy.