A Vermont rent-to-own agreement allows a tenant to lease property with the opportunity to buy at a specific point during the agreement term. This leasing arrangement is intended for prospective owners who wish to enter the real estate market but have poor credit or are otherwise unable to obtain a mortgage.
Before moving in, the tenant may be required to pay a deposit to acquire exclusive buying rights, although the agreement does not bind them to the sale. The provisions included in the agreement allow the tenant to either receive a fixed price for the property, be granted the right to take the place of another potential buyer offering a qualifying purchase, or agree to negotiate the purchasing terms with the landlord.
Rental Laws – Title 9, Ch. 137 (Residential Rental Agreements)
Purchase Agreement Laws – Title 27, Ch. 5  (Conveyances of Real Estate)
---
Disclosures (1)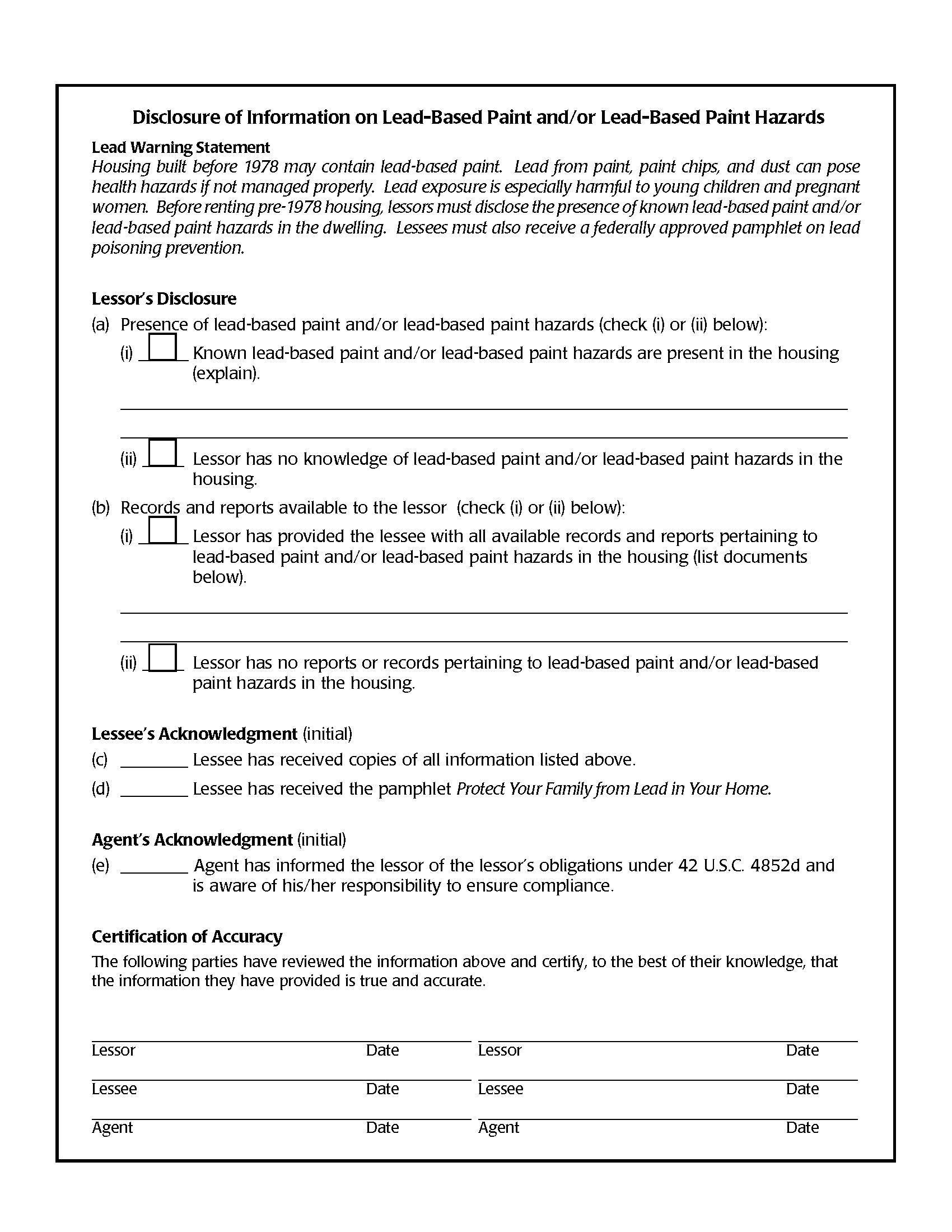 Lead-Based Paint Disclosure – Prospective tenants of a building predating 1978 must be informed of the potential risks associated with living in a dwelling containing lead-based paint.
Download: PDF
---
Related Forms