---
Updated on October 6th, 2022

A Vermont standard residential lease agreement relays the terms and conditions of a rental arrangement under which a landlord and tenant must operate for a one (1) year term. The document must state the rental price, contract term, and any additional payments that the tenant is required to make before securing their tenancy (security deposit, fees, advance rent, etc.). If there are appliances, utilities, and furnishings that are included with the rental, the written agreement must include provisions for them as well. The agreement becomes legally binding once both parties have signed it, after which the tenant will be granted occupation of the rental property.

Rental Laws – Title 9, Chapter 137 (Residential Rental Agreements)

Handbooks (Guides):
Security Deposits
Maximum – Not mentioned in state statutes.
Returning (§ 4461(c)) – Fourteen (14) Days
---
When is Rent Due?
Tenants are required to pay monthly rent as specified in the lease, which will usually be on the first of each month. Landlords are not obligated to give tenants a grace period before charging interest and fees for late rent (§ 4455).
---
Disclosures (1)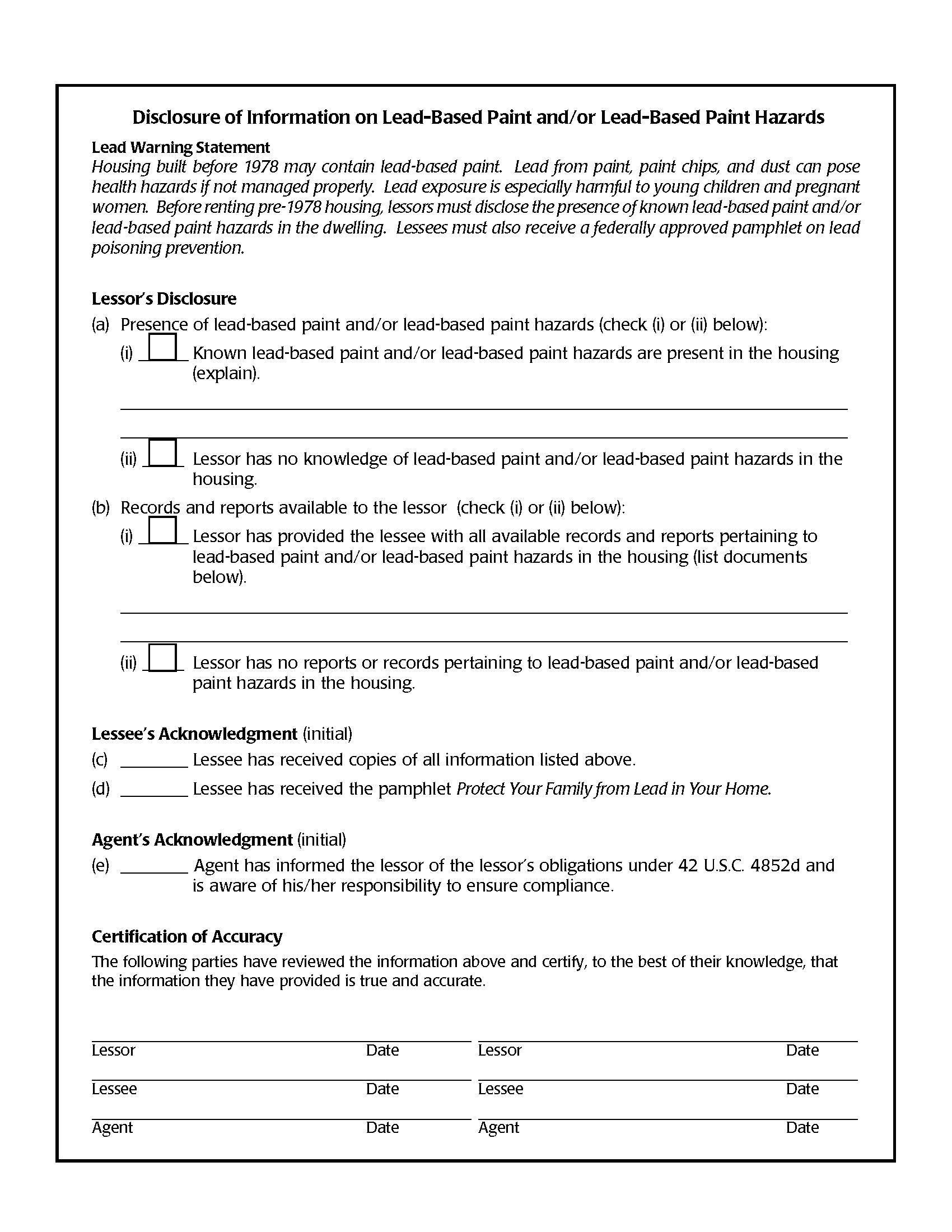 Lead-Based Paint Disclosure – Owners of property containing lead-based paint are required to complete this disclosure (obligatory for property constructed before 1978).
Download: PDF