The Connecticut residential purchase and sale agreement is a contract used by a prospective homeowner (the buyer) to submit an offer to purchase residential real estate from an owner (the seller). Apart from the purchase price proposal, the contract lists the buyer's conditions that the seller must approve of in order for the deal to go through.
The agreement specifies the closing date, deadlines for mortgage approval and down payments, whether personal property is included in the sale, and rules concerning property inspection. The offer will be submitted to the seller, after which they can decide whether to accept the offer as-is, renegotiate the terms, or deny the proposal altogether.
Realtor Version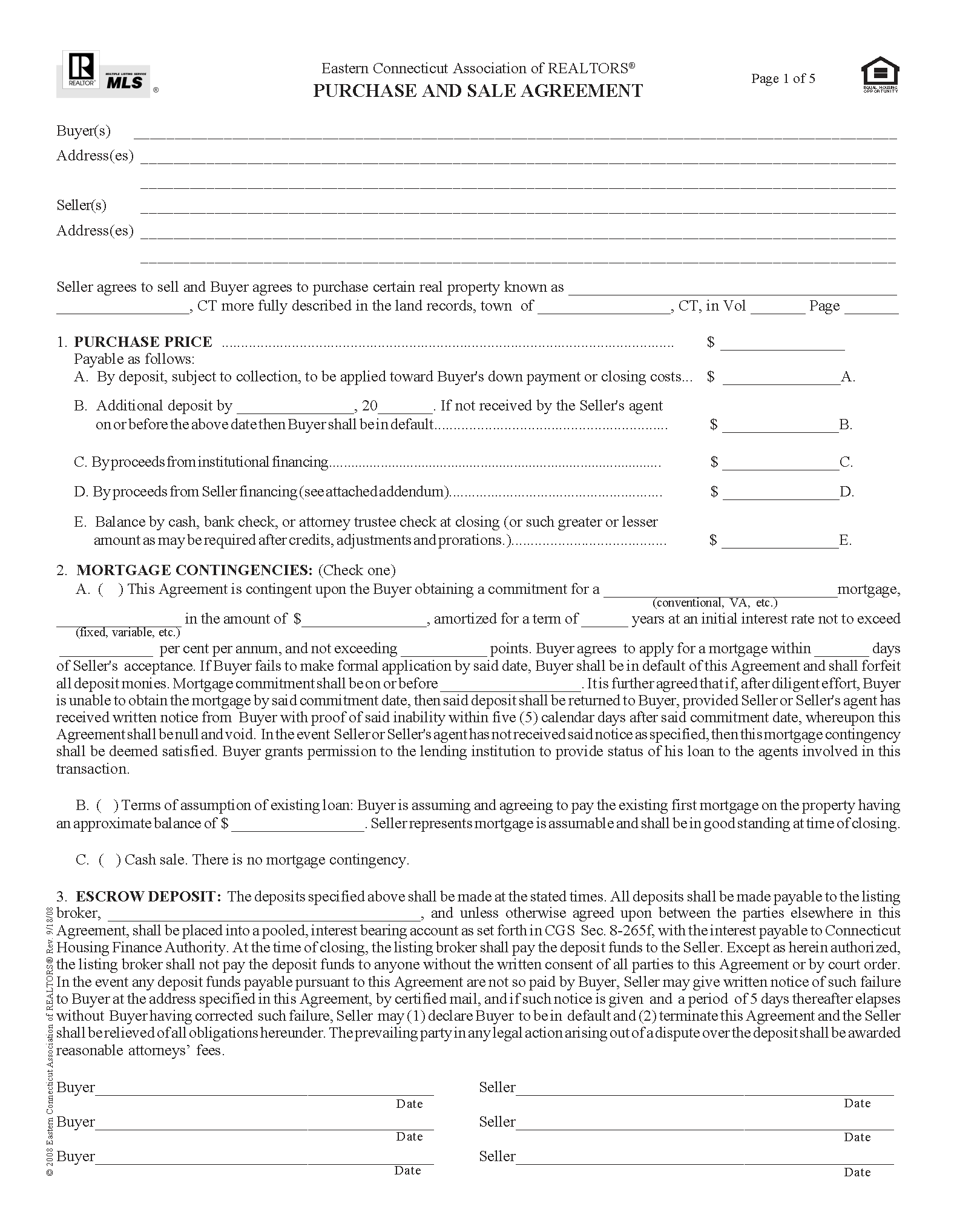 Purchase and Sale Agreement – An official document provided by the Eastern Connecticut Association of REALTORS® for the purchase and sale of residential property.
Download: PDF
---
Required Disclosures (3)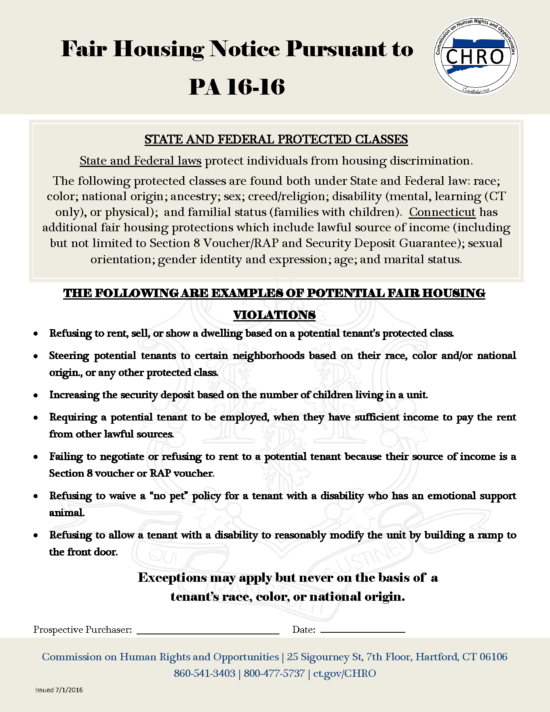 Fair Housing Notice (§ 20-327h) – Prospective buyers must receive a notice regarding housing discrimination and fair housing legislation if they are purchasing a residential property with two (2) or more units. The notice must be signed by the prospective buyer and attached to any purchase agreement.
Download: PDF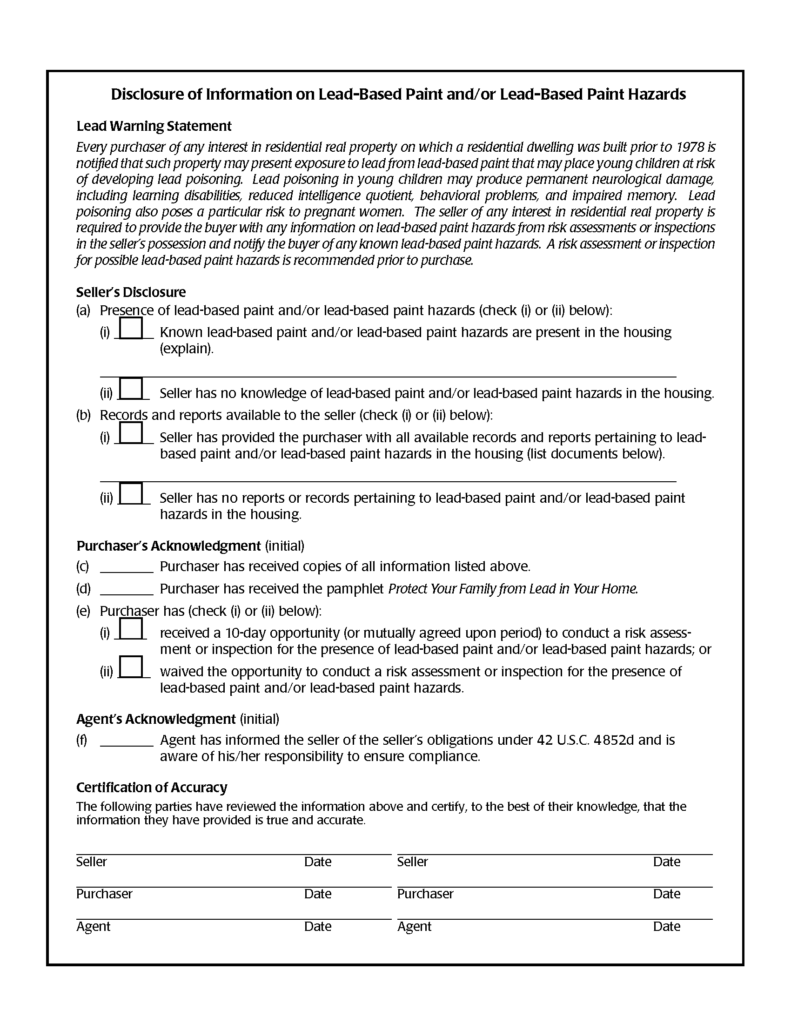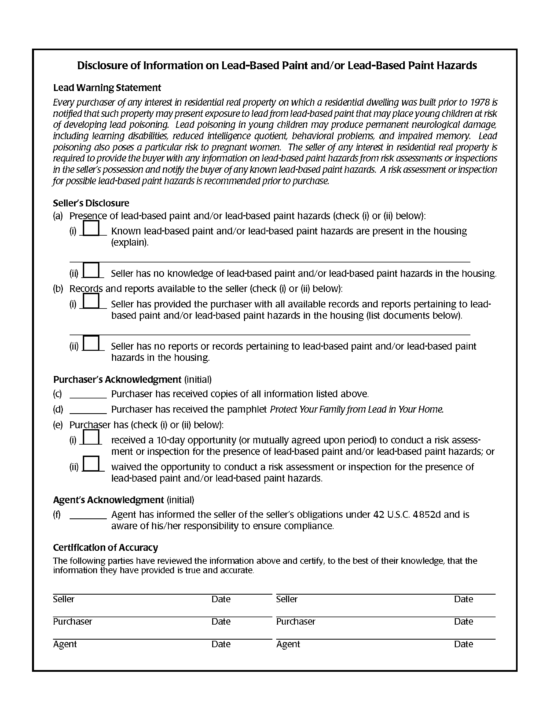 Lead-Based Paint – Buyers of property built before 1978 are required by law to be given a lead paint disclosure form and an informative pamphlet concerning the dangers of lead paint.
Download: PDF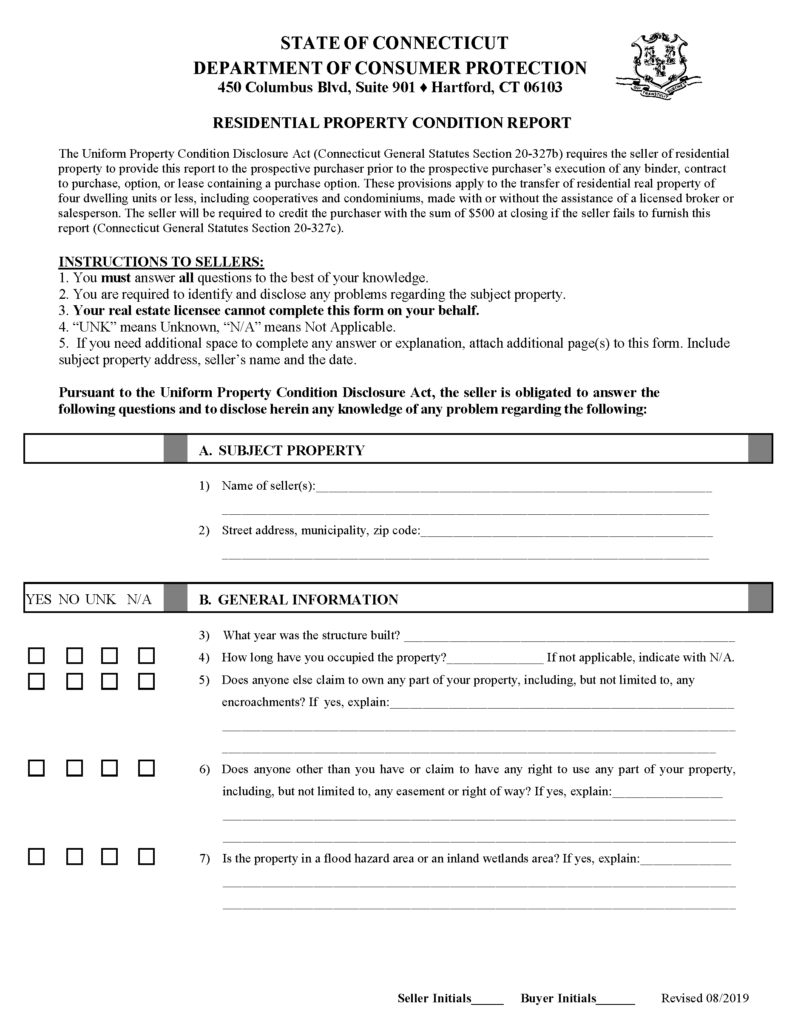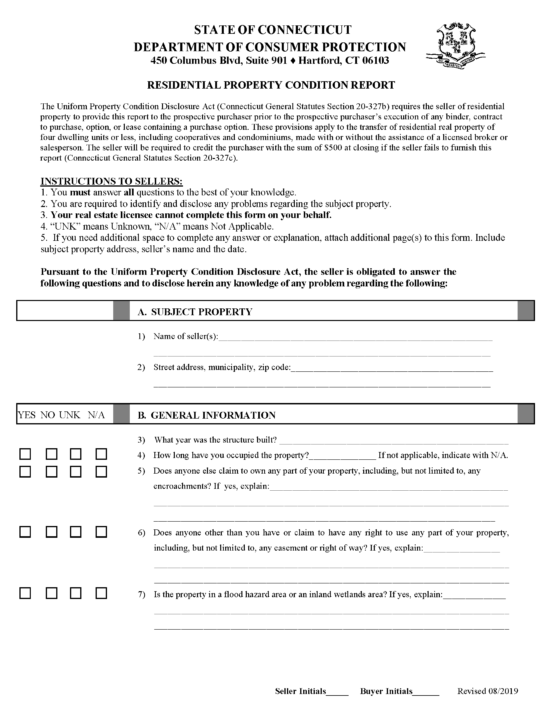 Property Disclosure Statement (§ 20-327b) – Sellers of residential property are required to complete a condition report and deliver it to the prospective buyer before an agreement is made between the parties.
Download: PDF