---
Updated on January 23rd, 2023

The Wyoming residential purchase and sale agreement relays the terms of a real estate transaction between two (2) parties whereby the buyer agrees to purchase residential property from the seller. The purchase price, closing date, and closing costs must be included. If applicable, the document must also list the earnest money payment amount, as well as any insurance and financing requirements.

Once the contract has been signed by both parties, it becomes legally binding. Because Wyoming is a "buyer beware" state, the buyer will be responsible for any repairs once the agreement has been signed as they will not be able to hold the seller liable for defects found after the fact.
---
Required Disclosures (3)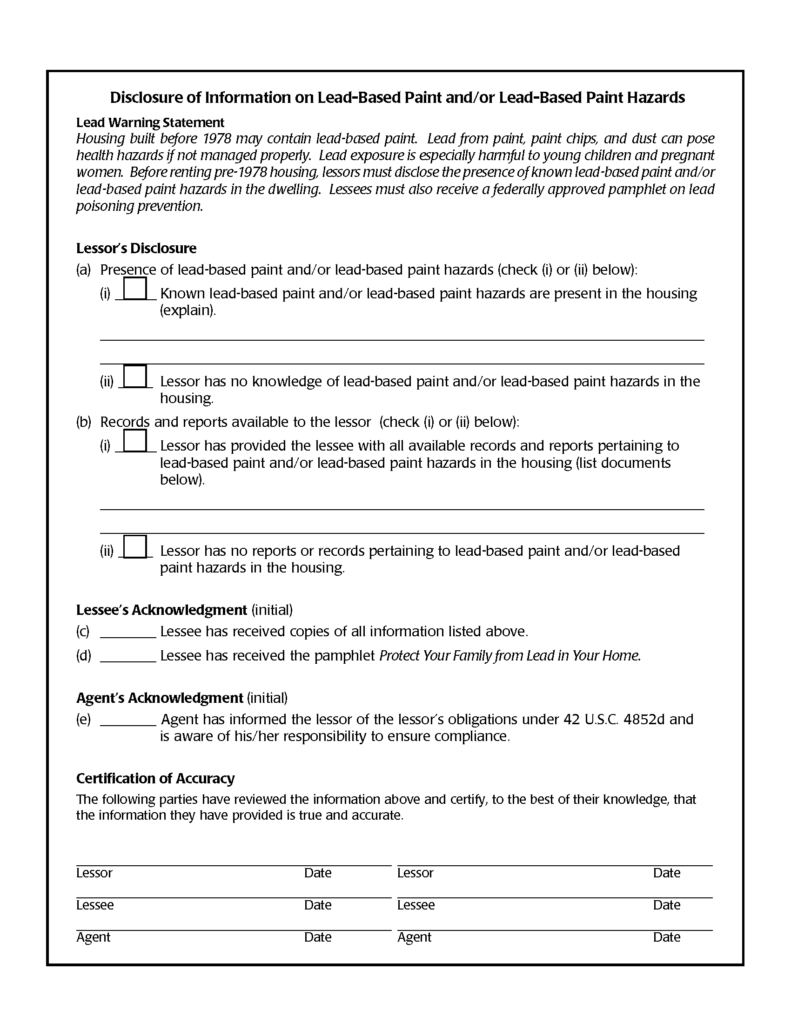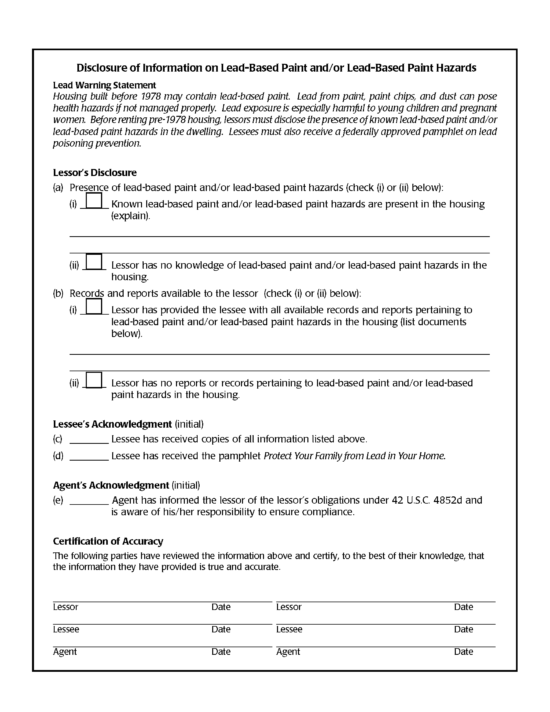 Lead-Based Paint – The buyer must be informed about the presence of lead-based paint on the property being sold if it was built prior to 1978. The seller is also required to give them a copy of the EPA lead hazard pamphlet.
Download: PDF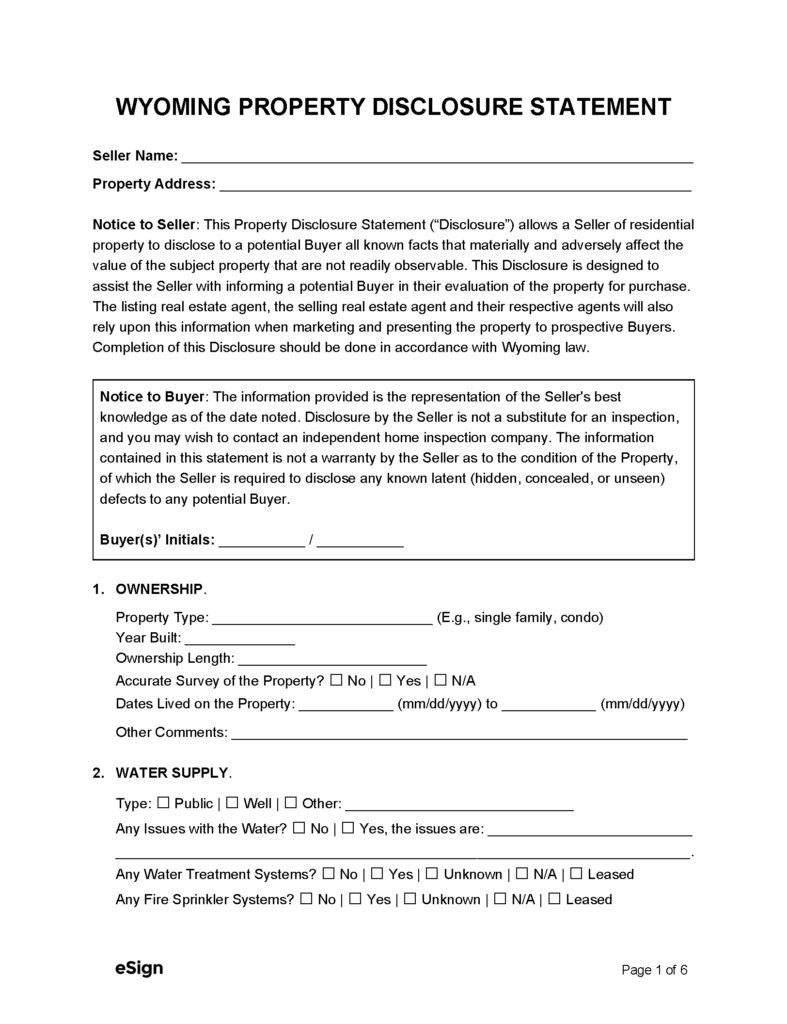 Property Disclosure Statement (§ 34-1-151) – This form is completed by the seller to disclose the property's material condition to the buyer.
Download: PDF, Word (.docx), OpenDocument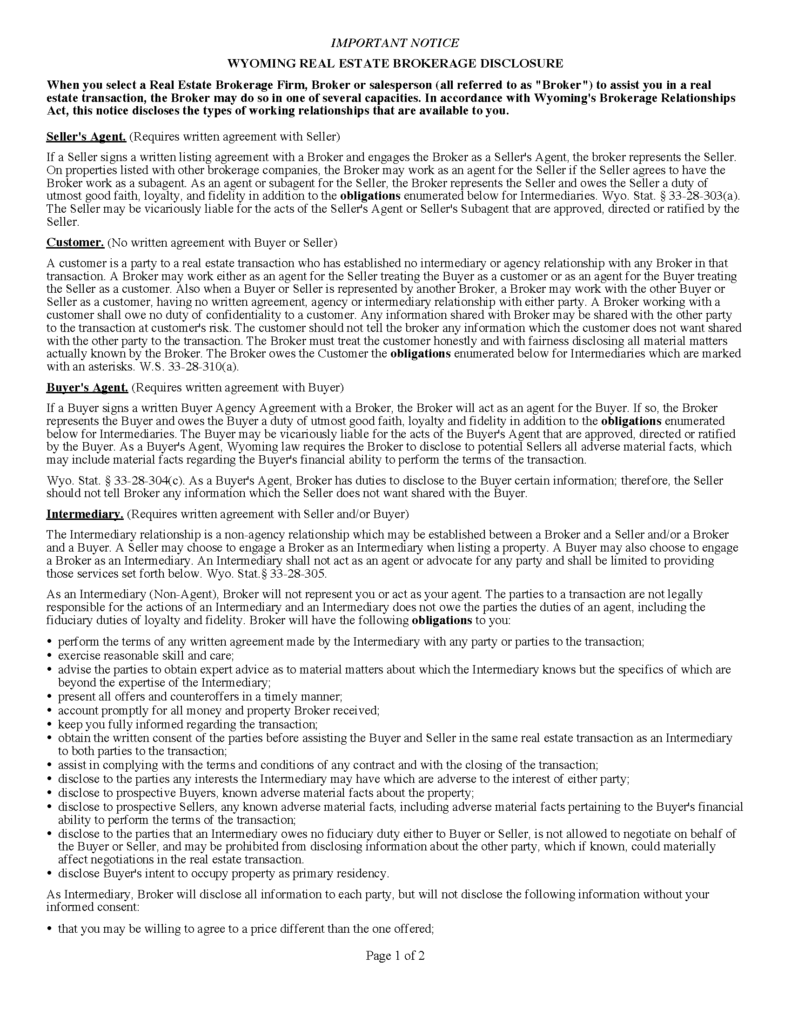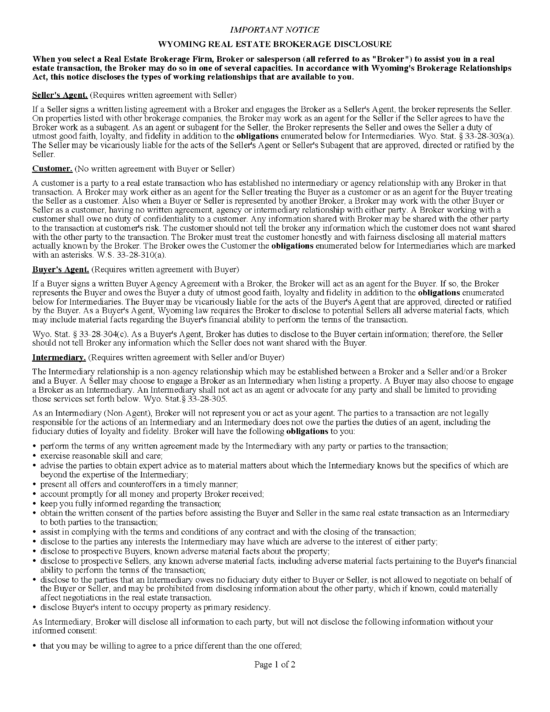 Real Estate Brokerage Disclosure (§ 33-28-306) – Real estate brokers must give their clients a disclosure form that relays their obligations to the client, and the types of services that they offer.
Download: PDF
---
Buyer Beware
Wyoming is what is known as a "buyer beware" state, which means that residential real estate sellers aren't legally required to disclose the condition of a property being sold to potential buyers. However, if the sale is conducted through a real estate broker, the broker will be required to inform the buyer of any known materially adverse defects (§ 33-28-303(c)). Furthermore, under consumer protection law, sellers are prohibited from deliberately misrepresenting the property for sale (§ 40-12-105).