---
Updated on September 3rd, 2022

A Tennessee bill of sale is used to document a transaction in which ownership of a seller's personal property is transferred to a buyer. The form acts as a sales receipt, identifying the date of ownership, purchase price, location, item type, and the parties' names and contact information. These transaction details must be verified by the buyer and seller and validated with their signatures. While not required in most situations, a motor vehicle bill of sale may need to be notarized, such as when the certificate of title is held by a lienholder or when registering an untitled, foreign vehicle.
Types (4)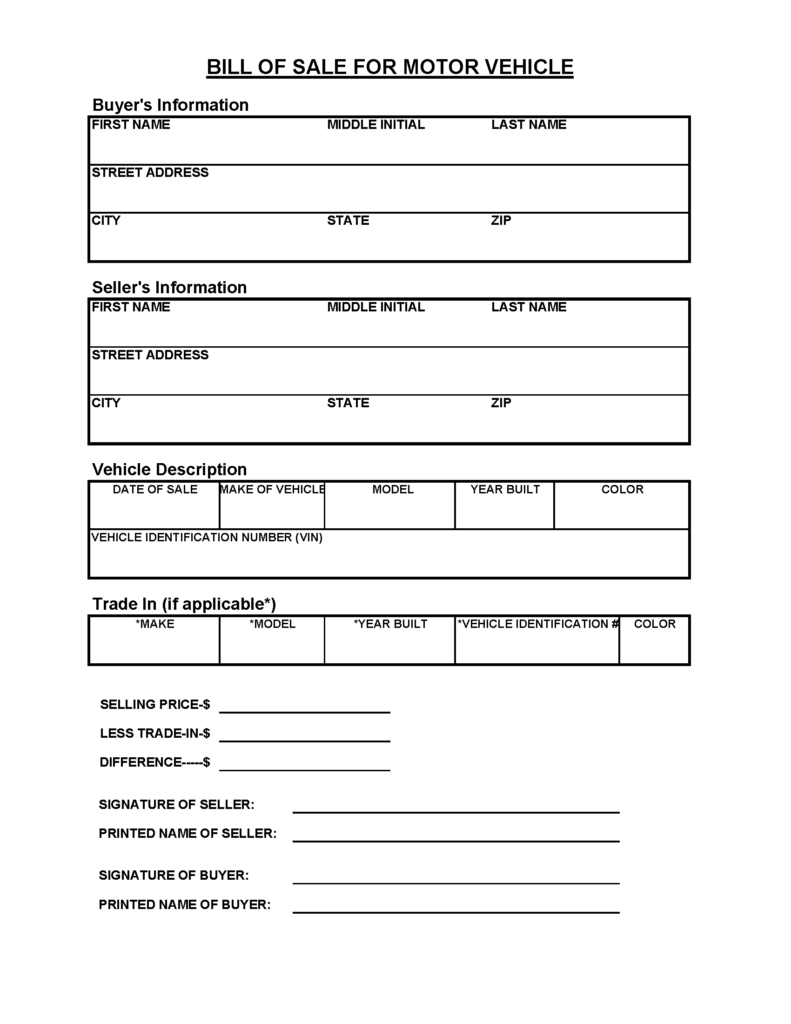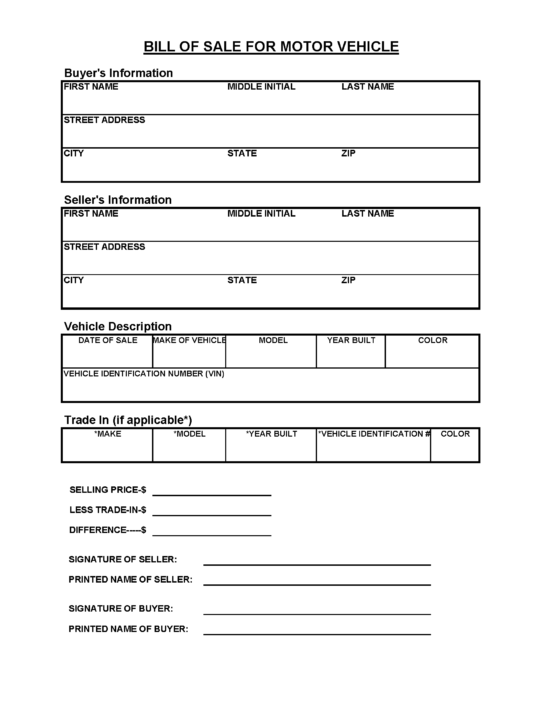 Motor Vehicle Bill of Sale – A signed proof of purchase that a buyer and seller keep for their records after the sale of a vehicle.

Download: PDF
---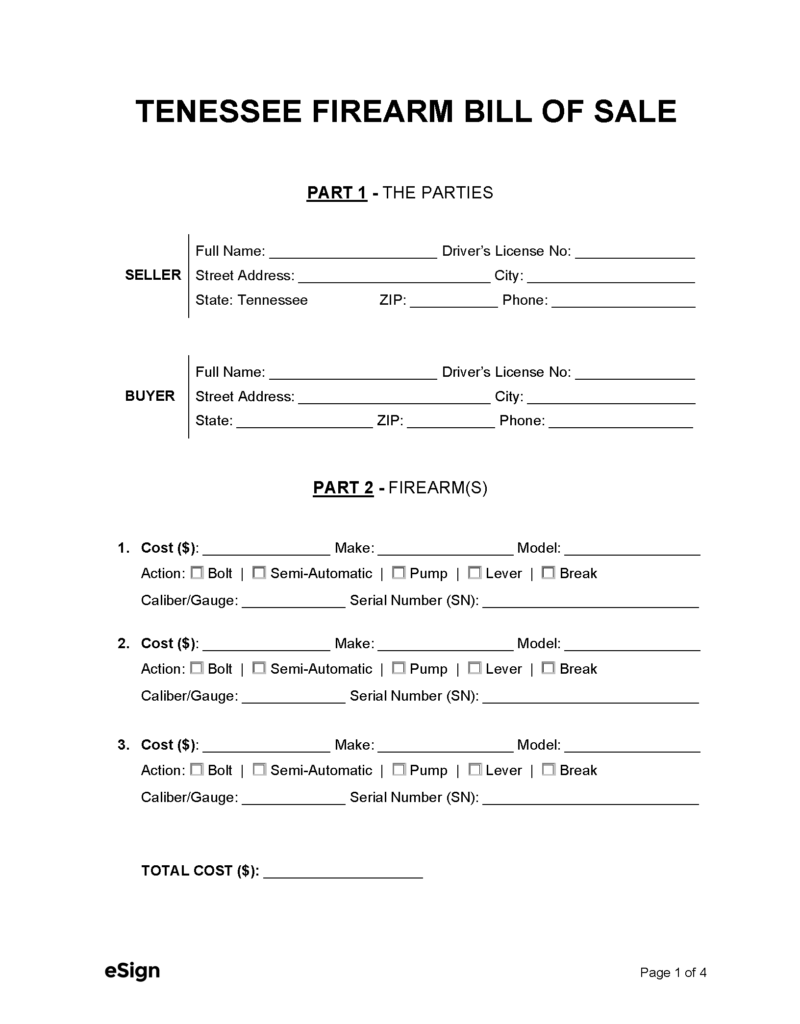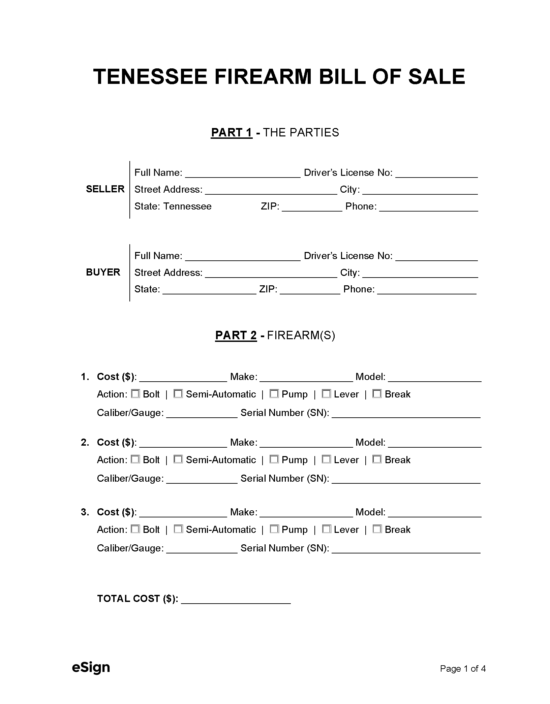 Firearm Bill of Sale – A signed proof of purchase detailing the transfer of firearms from a private seller to a buyer.
Download: PDF, Word (.docx), OpenDocument
---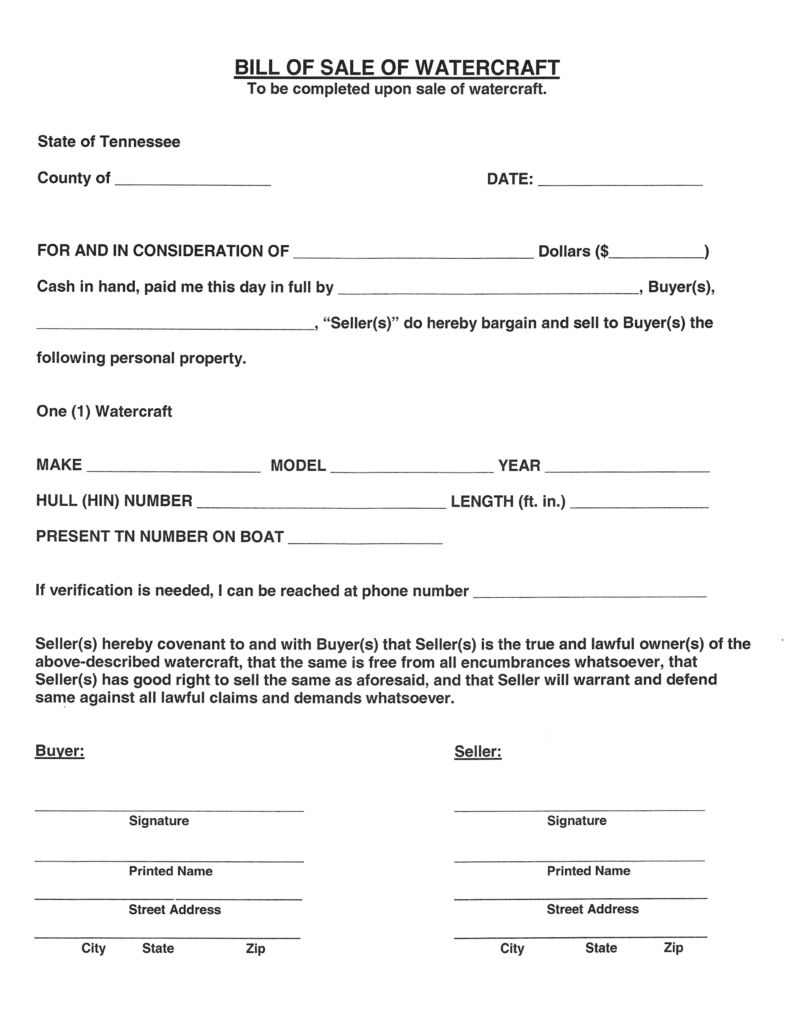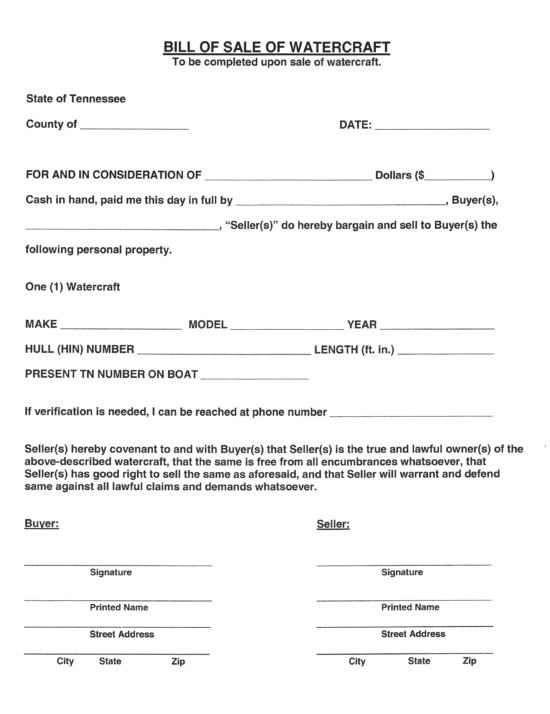 Boat Bill of Sale – A proof of purchase for the sale of a boat. The document will be required when the buyer applies for boat registration in their name.
Download: PDF
---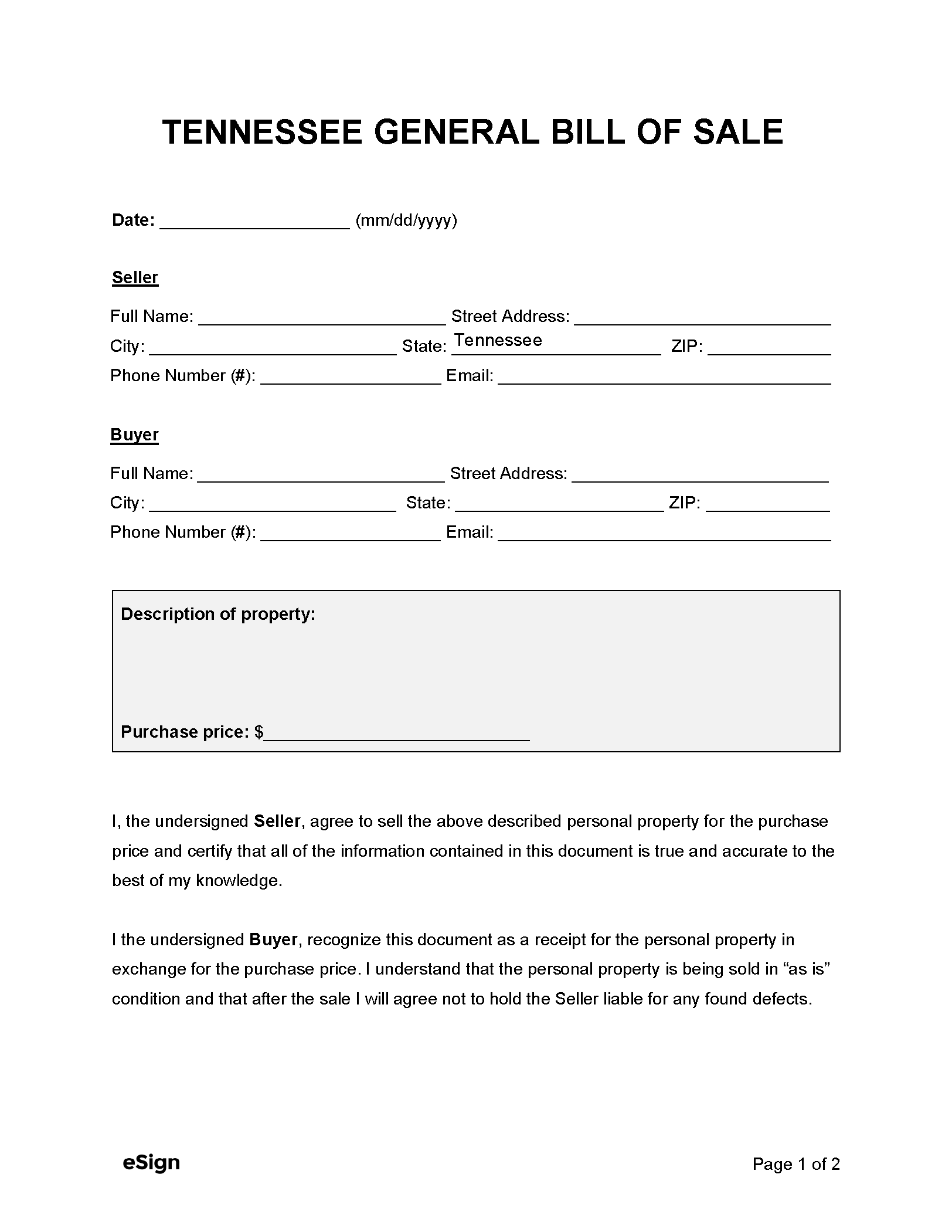 Generic Bill of Sale – A receipt for the sale of personal property, showing proof that ownership has been transferred from the seller to the buyer.
Download: PDF, Word (.docx), OpenDocument
---
---
Registration Resources
Motor Vehicle
Firearm
Boat