---
Updated on June 20th, 2022

A Texas bill of sale is a form that records the sale of personal property between buyer and seller. It should be executed by the parties upon the delivery of payment, and it must include their signatures to be effective. Drafting a bill of sale is common when buying motor vehicles to identify the vehicle's make, model, and identification number (VIN), and to prove that ownership has been transferred to the buyer. When purchasing a boat, the buyer must obtain a bill of sale from the seller and submit it, along with the required registration documents, to the Texas Parks and Wildlife Department (see registration resources).
Types (4)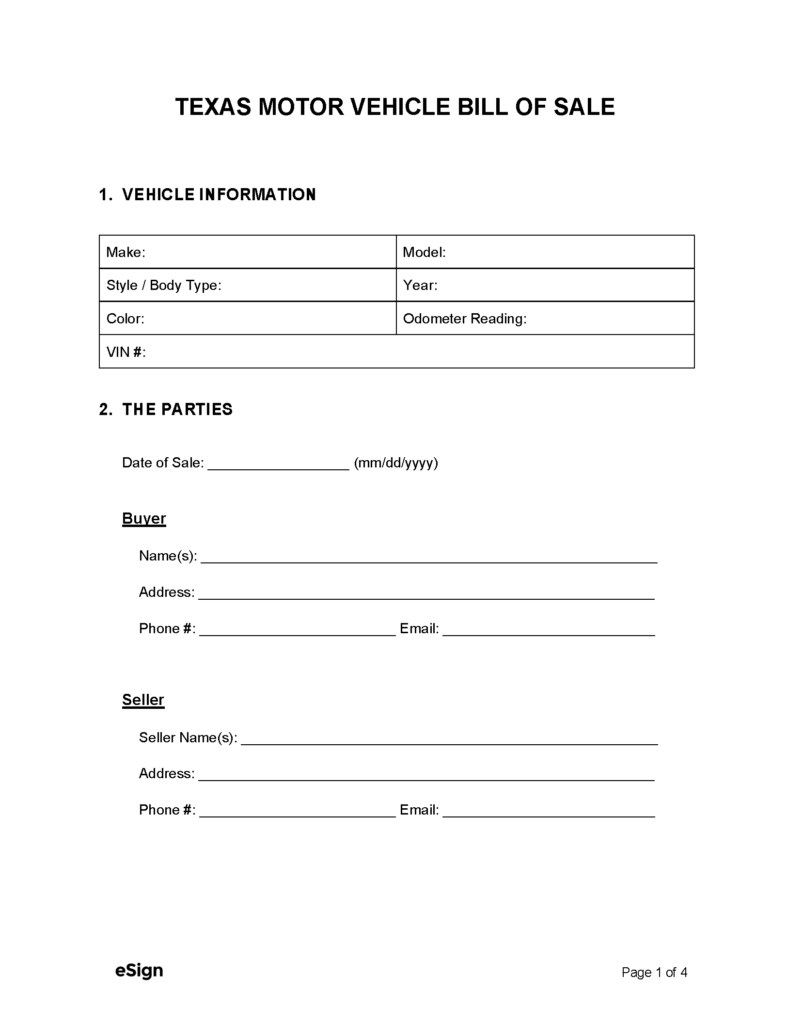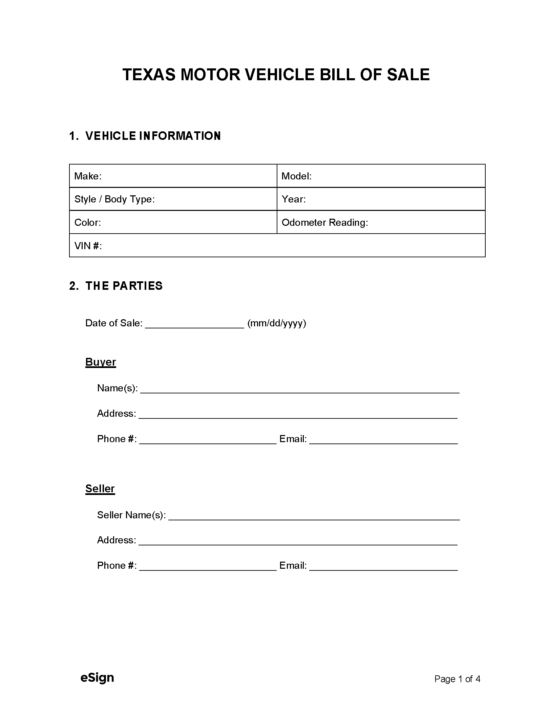 Motor Vehicle Bill of Sale
– A form that authenticates the sale and purchase of a motor vehicle between two (2) individuals.
Download:
PDF
,
Word (.docx)
,
OpenDocument
---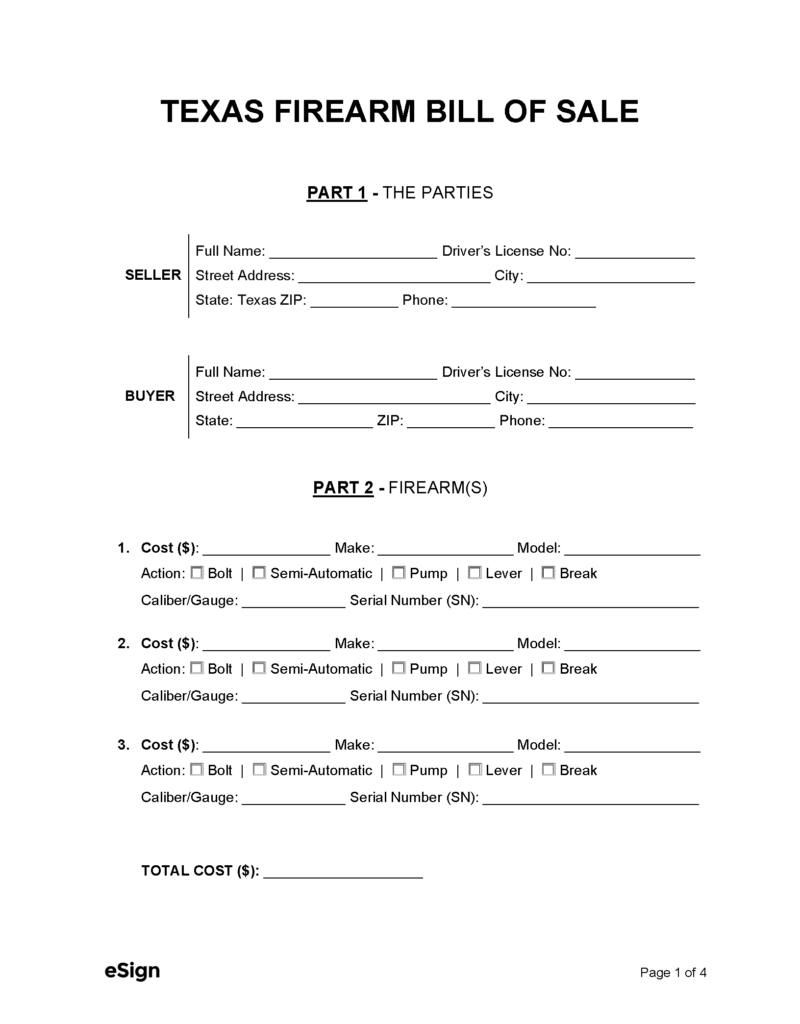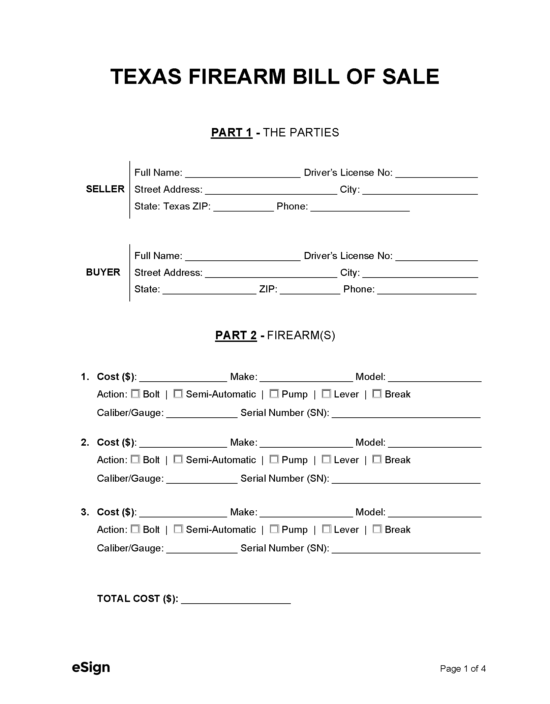 Firearm Bill of Sale – Records a firearm transaction between a private seller and the individual buying the firearm(s).
Download: PDF, Word (.docx), OpenDocument
---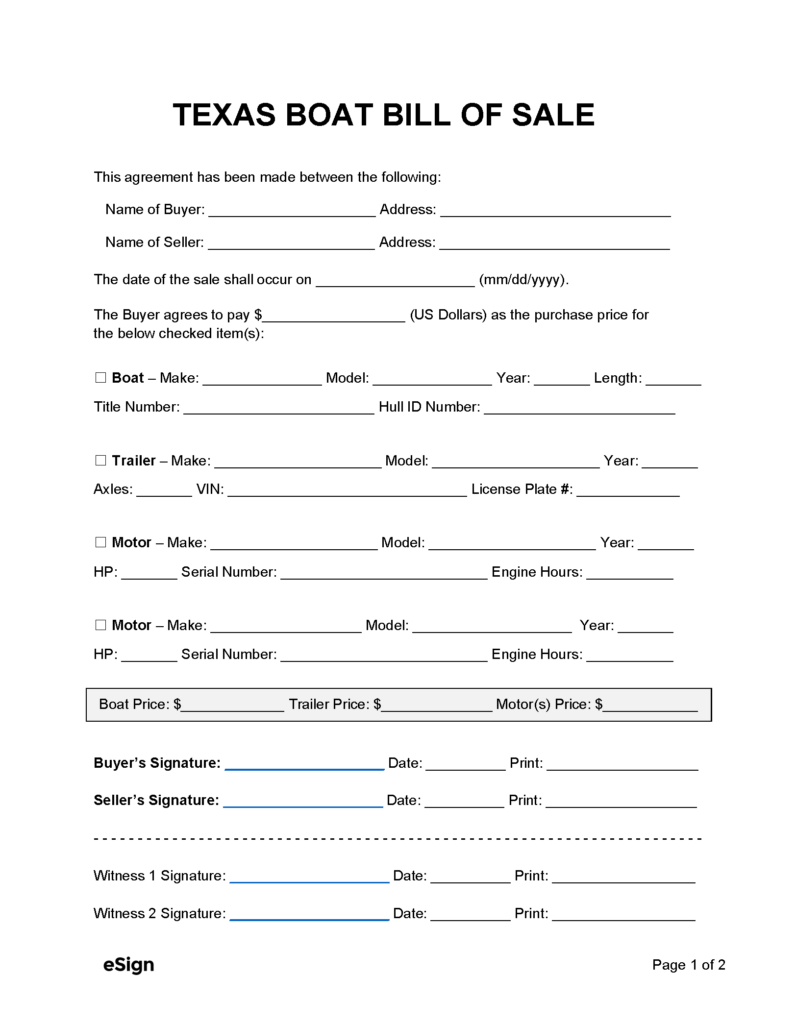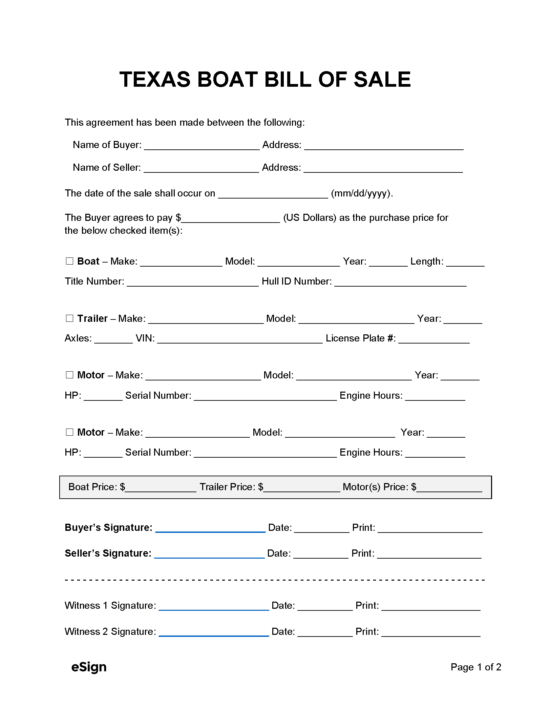 Boat Bill of Sale – A detailed receipt for a boat that was privately purchased. The completed form will be required when the buyer applies for titling and registration.
Download: PDF, Word (.docx), OpenDocument
---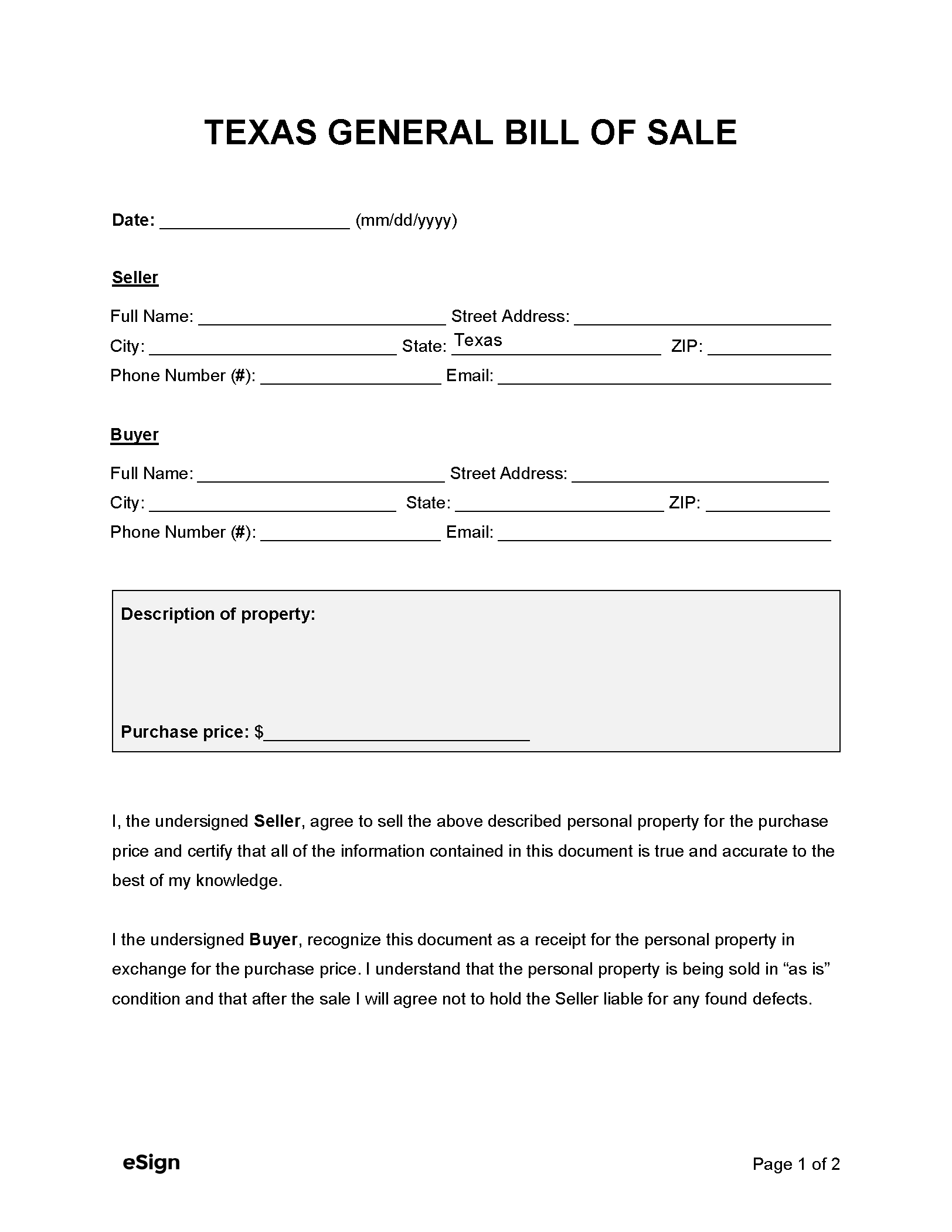 Generic Bill of Sale – A general bill of sale that can be used for the sale of any item.
Download: PDF, Word (.docx), OpenDocument
---
---
Registration Resources
Motor Vehicle
Firearm
Boat