A Washington bill of sale is a document that provides confirmation that a buyer purchased someone else's personal property for an agreed-upon price. It also functions to report the transfer of ownership, evidence of which is required to register/title a newly purchased motor vehicle or boat. The Washington State Department of Licensing has created an official bill of sale forms for such matters, as well as a bill of sale to report the private transfer of firearms. For all other transactions, the parties may use the generic bill of sale document provided below.
Types (4)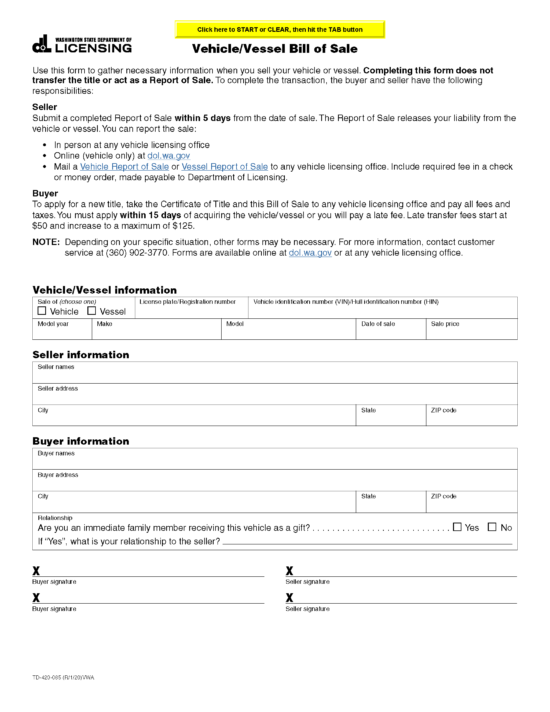 Motor Vehicle Bill of Sale
– This bill of sale is used when a buyer and a seller have concluded a motor vehicle transaction, whether through a sale or by gift.
Download: PDF
---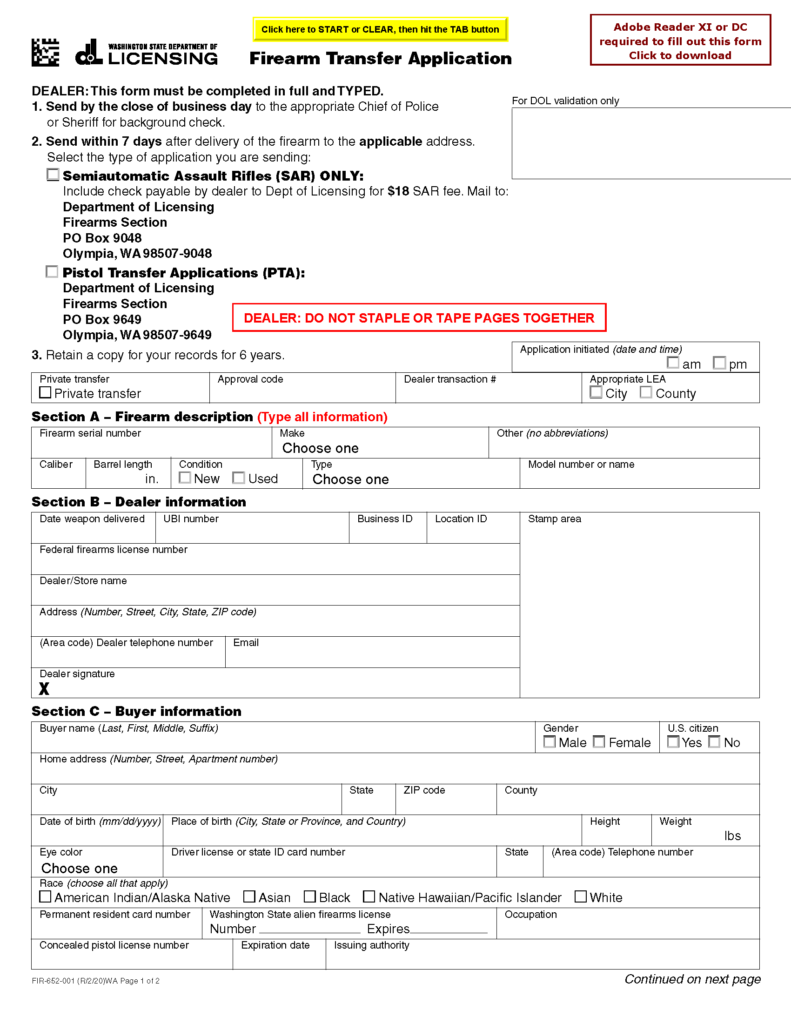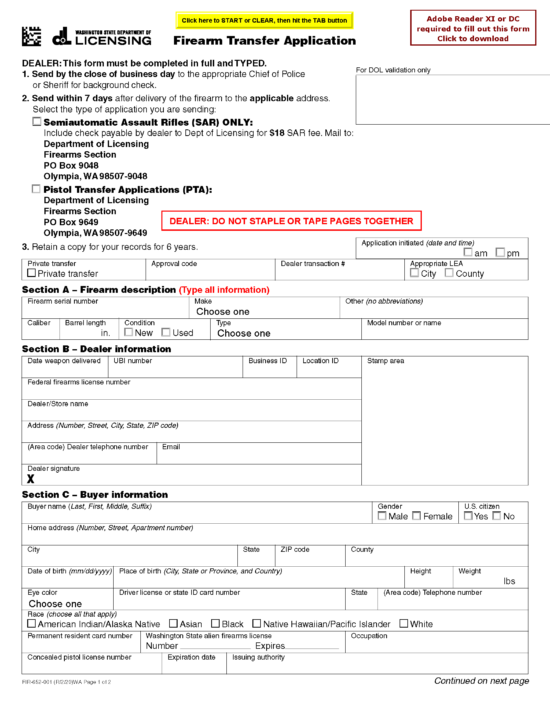 Firearm Bill of Sale – A Firearms Transfer Application must be completed for all private sales of firearms. The transfer must take place through a licensed dealer, who will complete the application form.
Download: PDF
---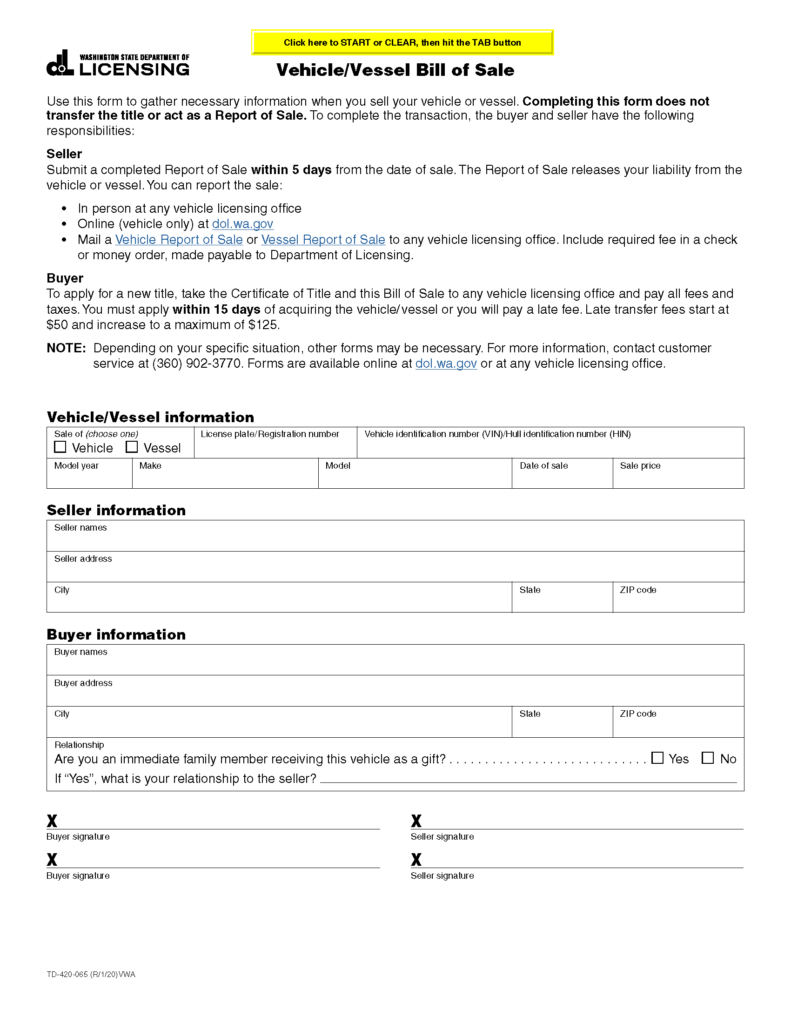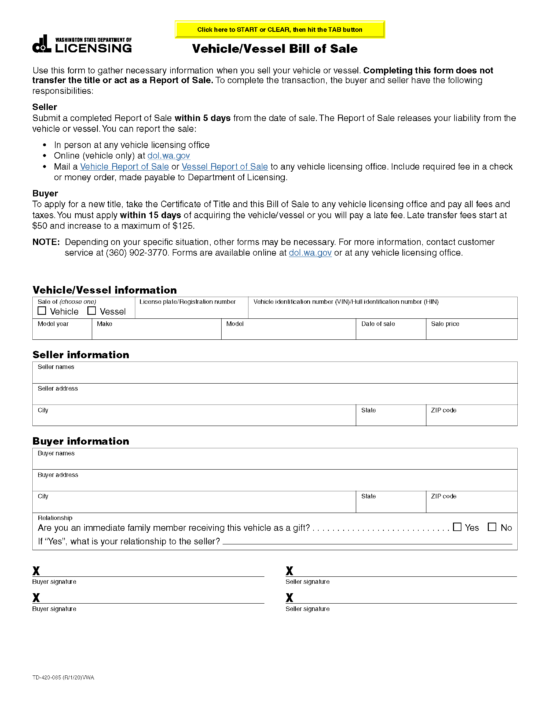 Boat Bill of Sale – A signed proof of purchase for a vessel that must be presented when the buyer applies for a boat title in their name.
Download: PDF
---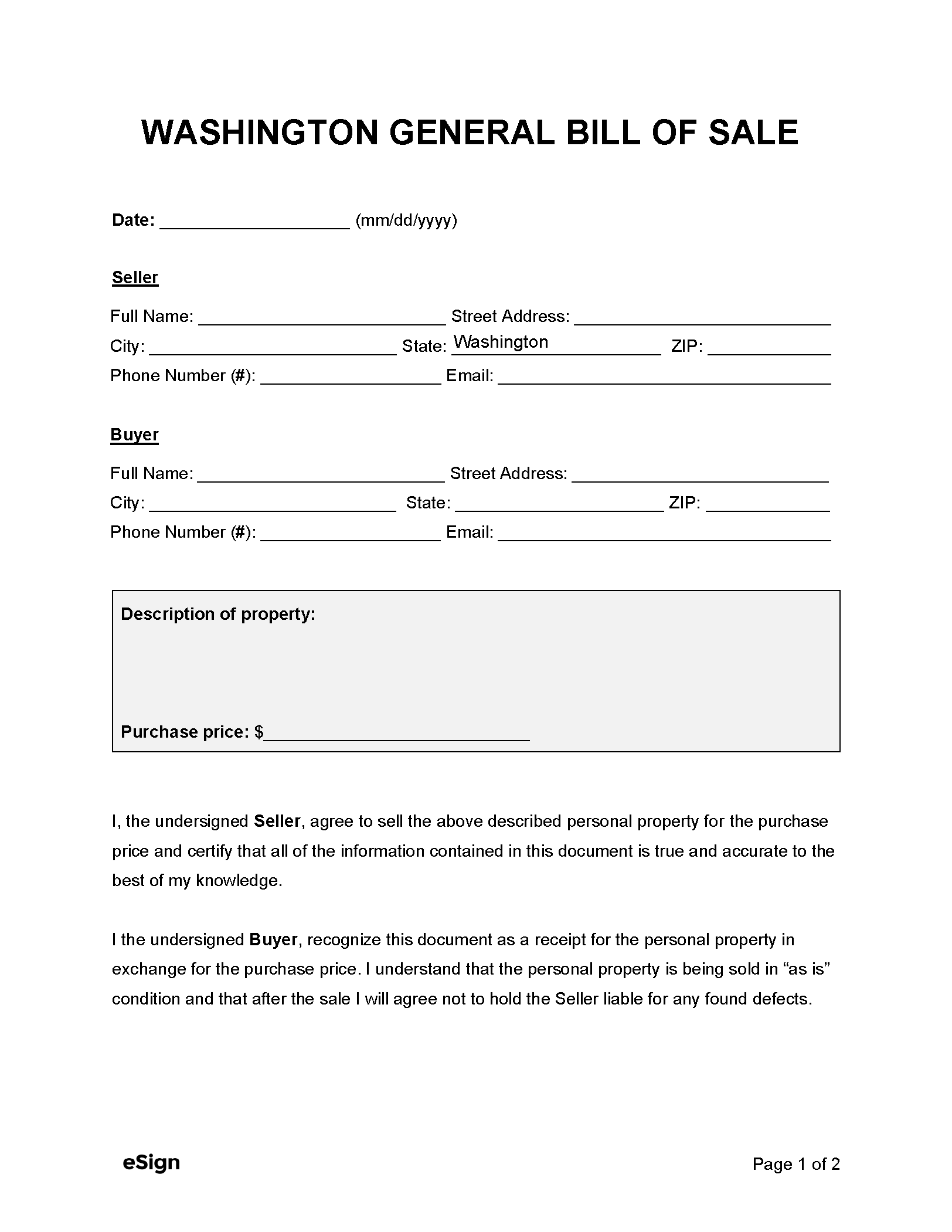 Generic Bill of Sale – This general bill of sale can be used for all transactions other than firearm, vehicle, and vessel transfers.
Download: PDF, Word (.docx), OpenDocument
---
---
Registration Resources
Motor Vehicle
Firearm
Boat