---
Updated on October 26th, 2022

A Colorado deed effectuates the transfer of a property title between two (2) parties, the grantor and the grantee. There are several types of deeds that may be selected for use depending on the needs and preferences of the parties involved. Certain deeds provide the buyer with security against claims and encumbrances, while others offer little to no protection whatsoever. Some deeds aren't used in a buyer-seller scenario at all; for example, the "transfer on death deed" may be used for estate planning to transfer the property in the event of the owner's death.
Types (5)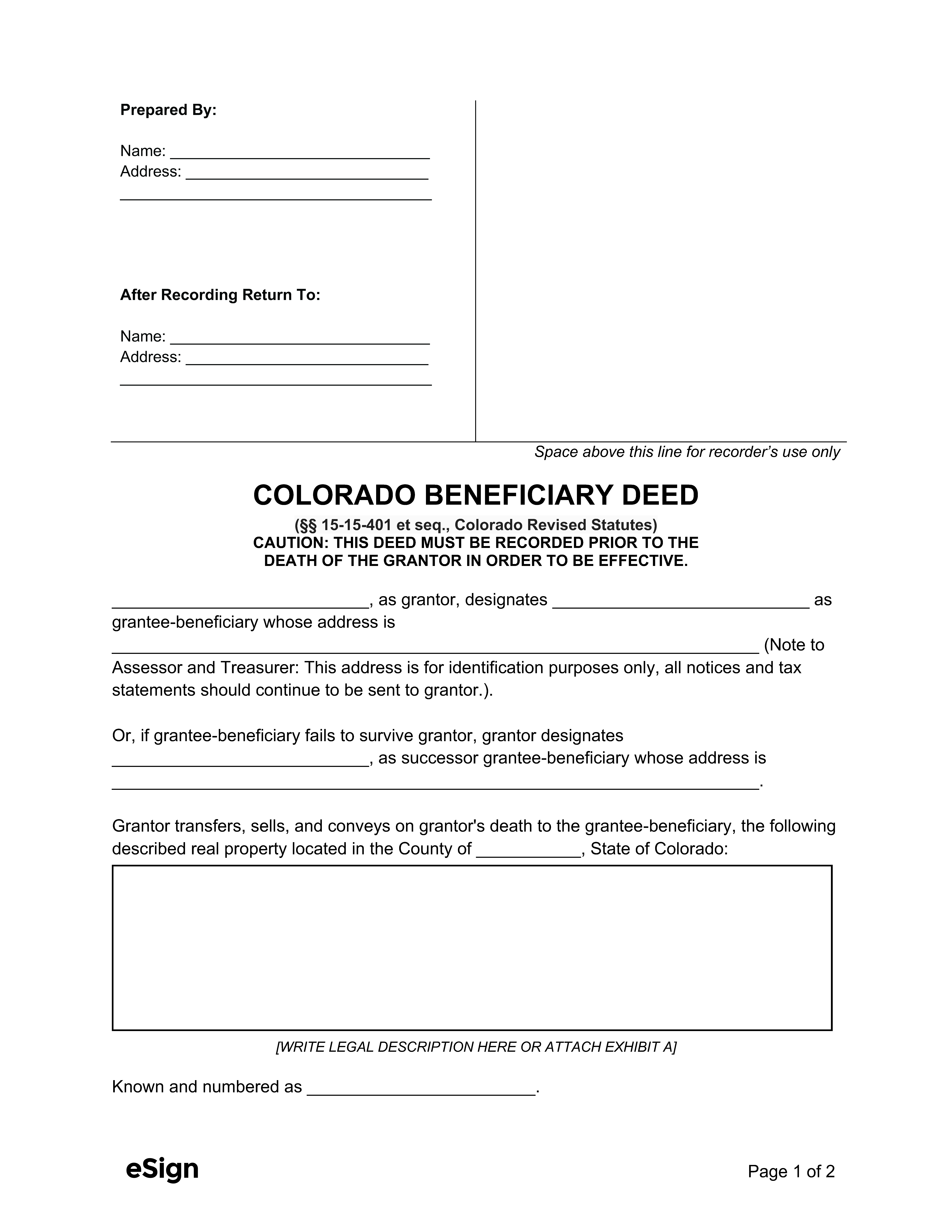 Beneficiary Deed – Generally used to avoid probate, this deed transfers title to a beneficiary when the property owner passes away.
Download: PDF, Word (.docx), OpenDocument
---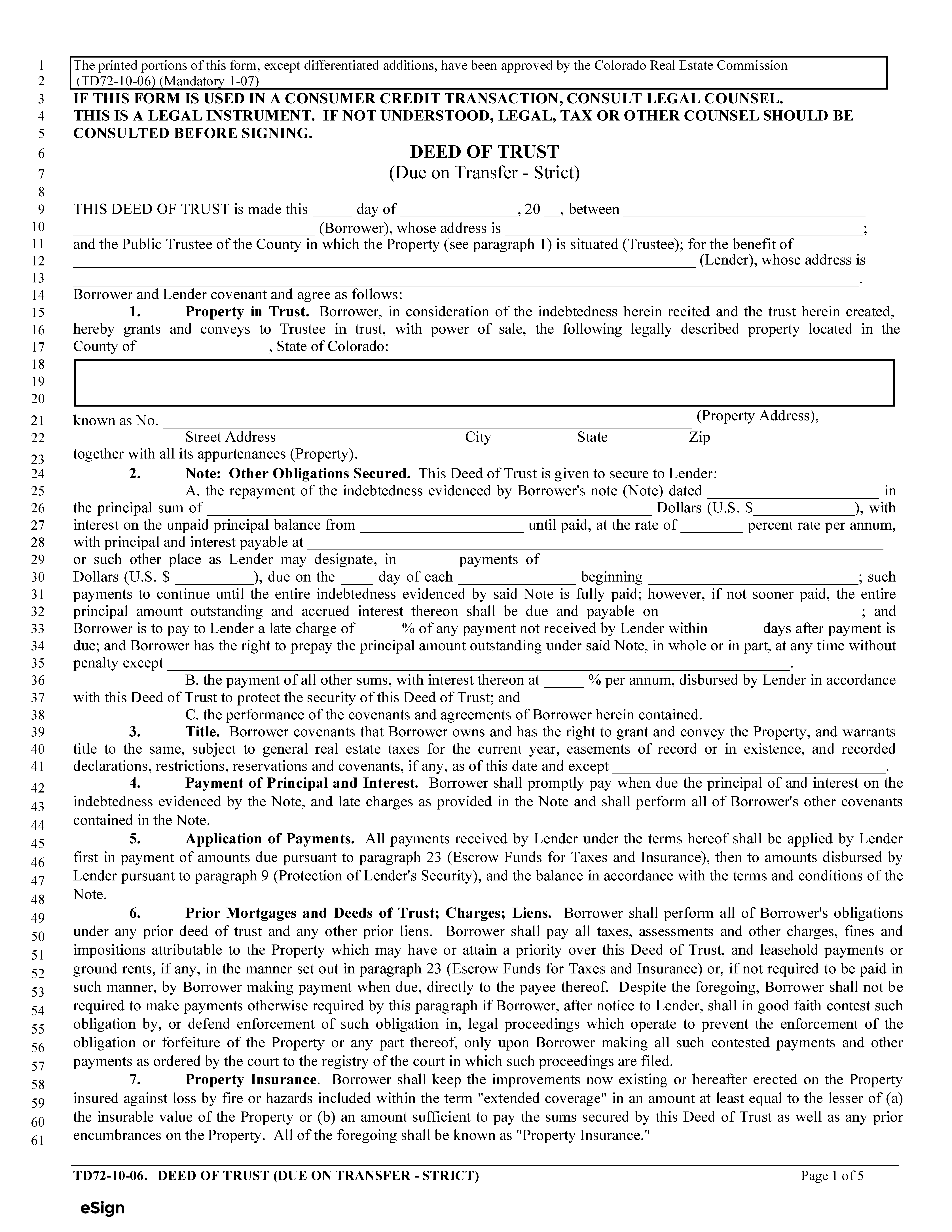 Deed of Trust – An agreement involving three (3) parties whereby a purchaser of a property borrows money from a lender. A third-party trustee will hold the property title until the buyer repays the lender.
Download: PDF
---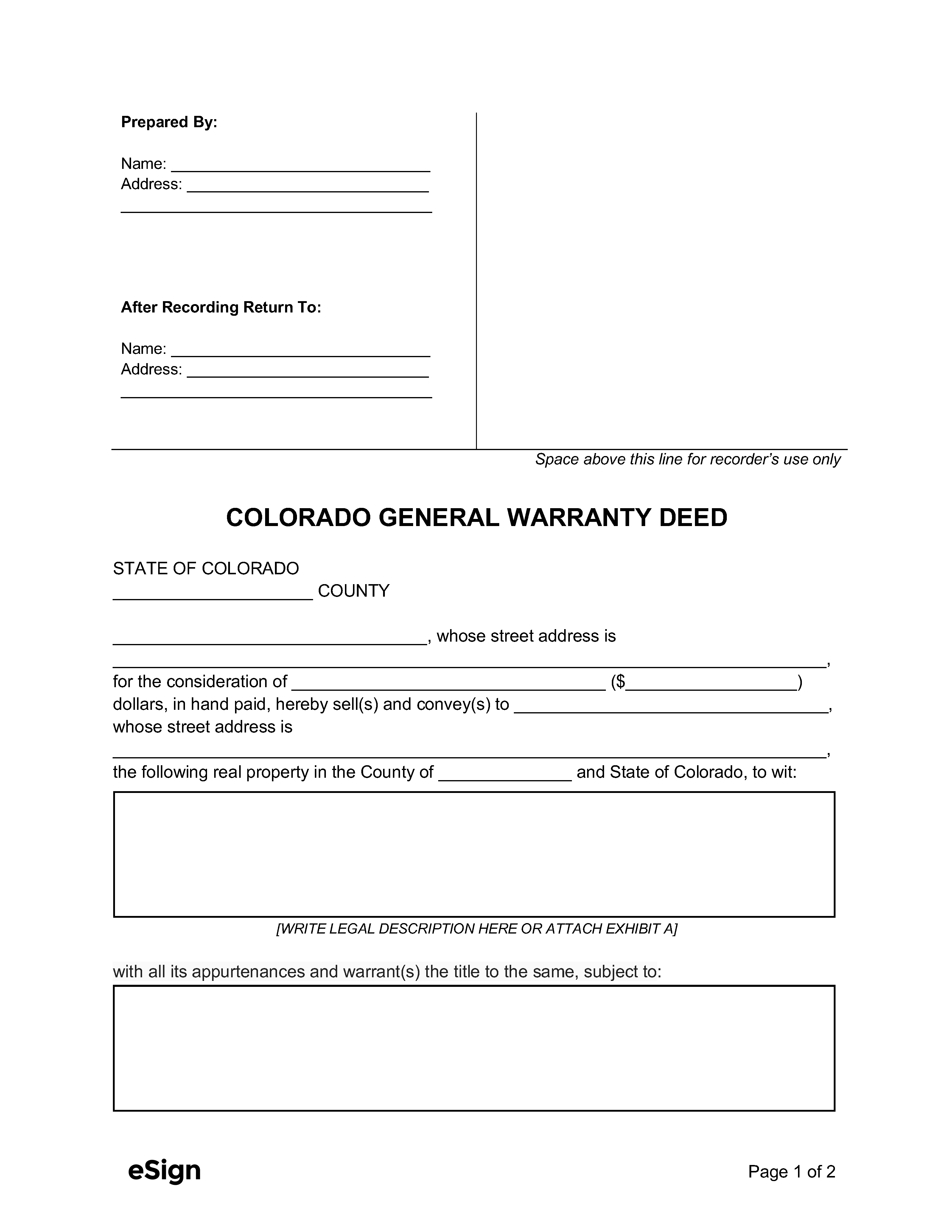 General Warranty Deed – A deed through which the current property owner guarantees that they own the title to the property and that the property has no liens or encumbrances on it.
Download: PDF, Word (.docx), OpenDocument
---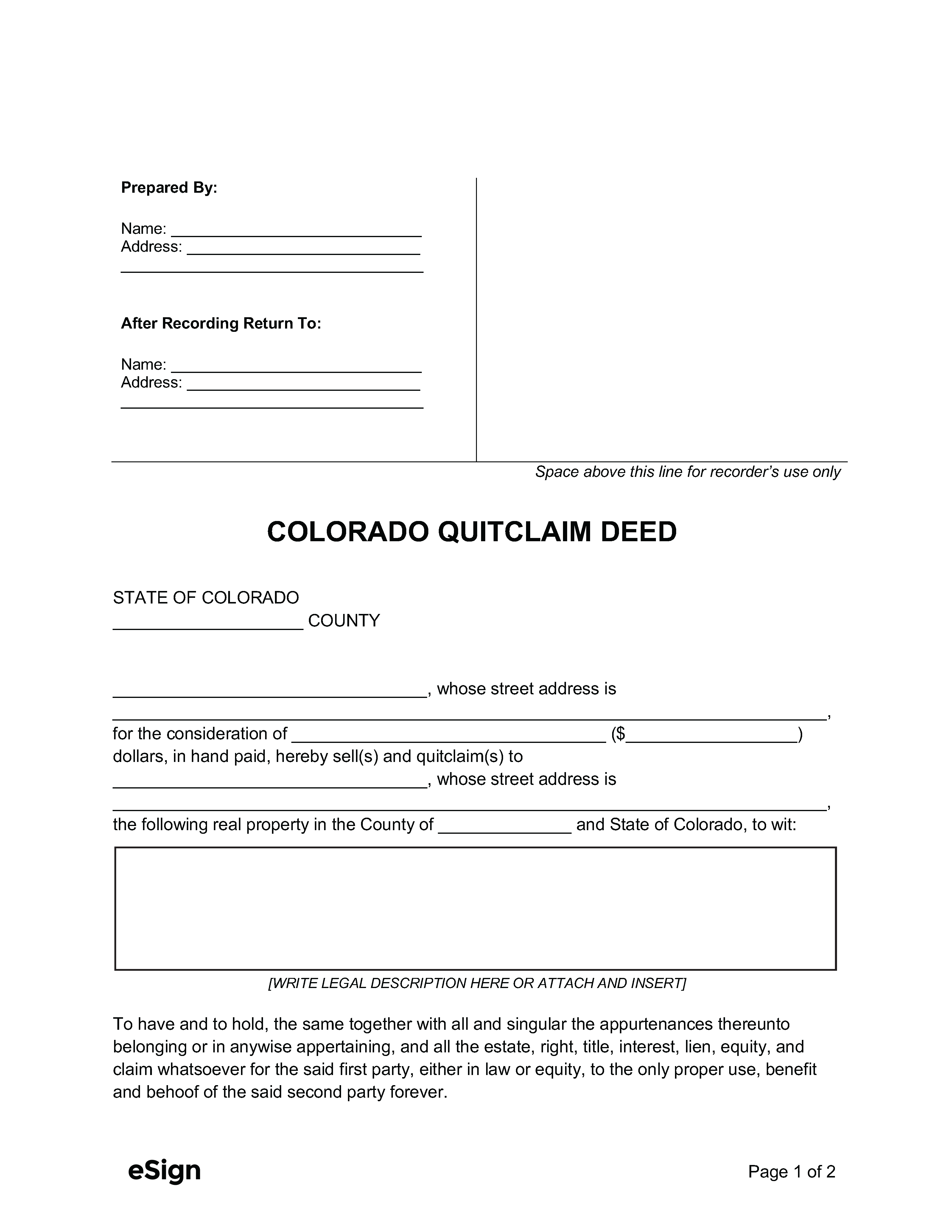 Quit Claim Deed – Transfers property without any guarantee of a clean title or the legitimacy of the grantor's ownership.
Download: PDF, Word (.docx), OpenDocument
---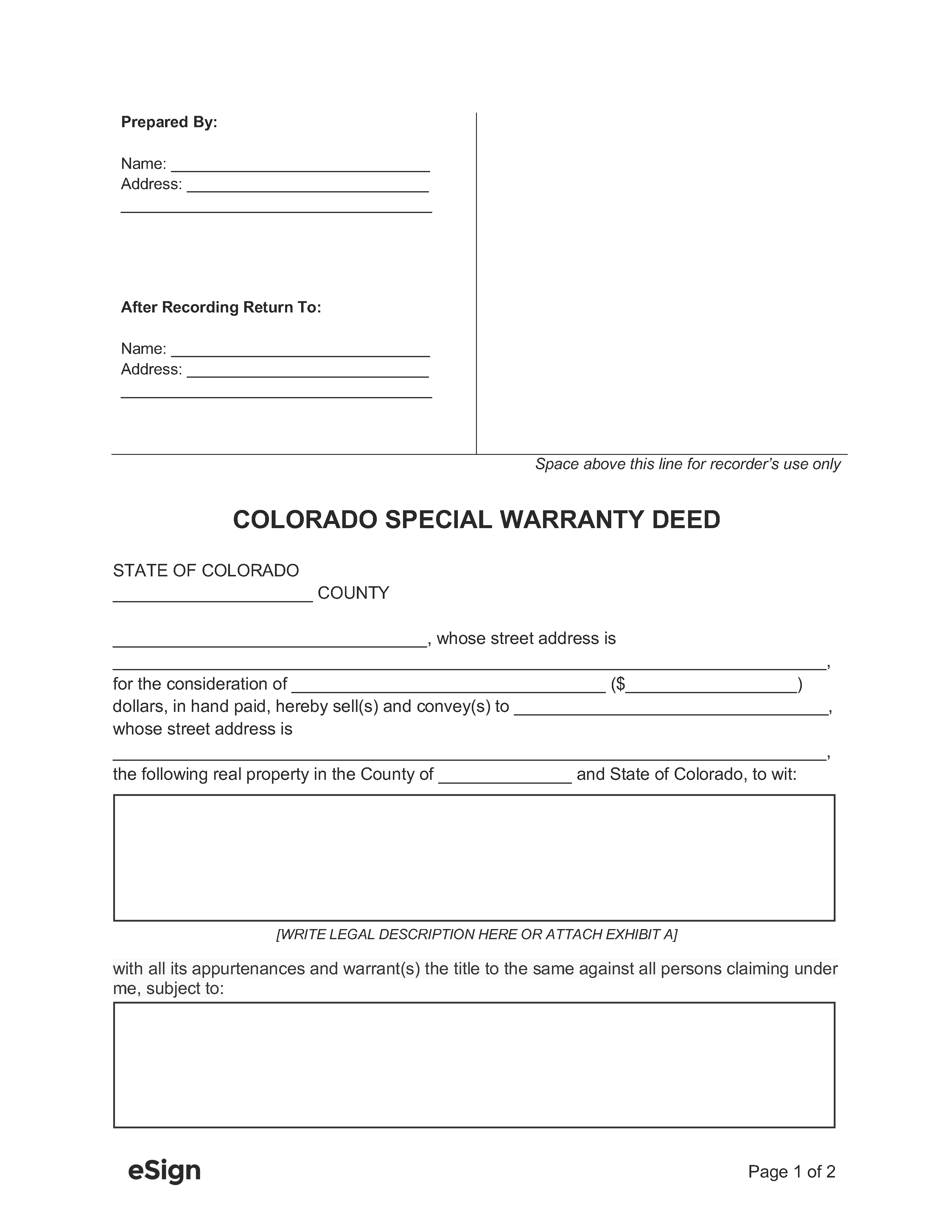 Special Warranty Deed – Similar to the general warranty deed, except that all guarantees apply only to the grantor's ownership and don't take into account encumbrances from previous owners.
Download: PDF, Word (.docx), OpenDocument
---