---
Updated on July 18th, 2022

A Colorado beneficiary deed conveys property from the owner to a designated beneficiary upon the owner's death. Otherwise known as a "transfer on death deed," this form only becomes effective upon the owner's passing and does not affect their ability to sell or lease the property or to revoke the beneficiary deed as they see fit. In most cases, this deed enables the property to bypass probate proceedings, allowing the beneficiary to be transferred the title in an efficient manner.

To be considered valid, the deed must be executed, acknowledged, and recorded with the local county clerk's office. The beneficiary must file a death certificate with the clerk within four (4) months of the owner's death to collect the property.
---
Related Forms (1)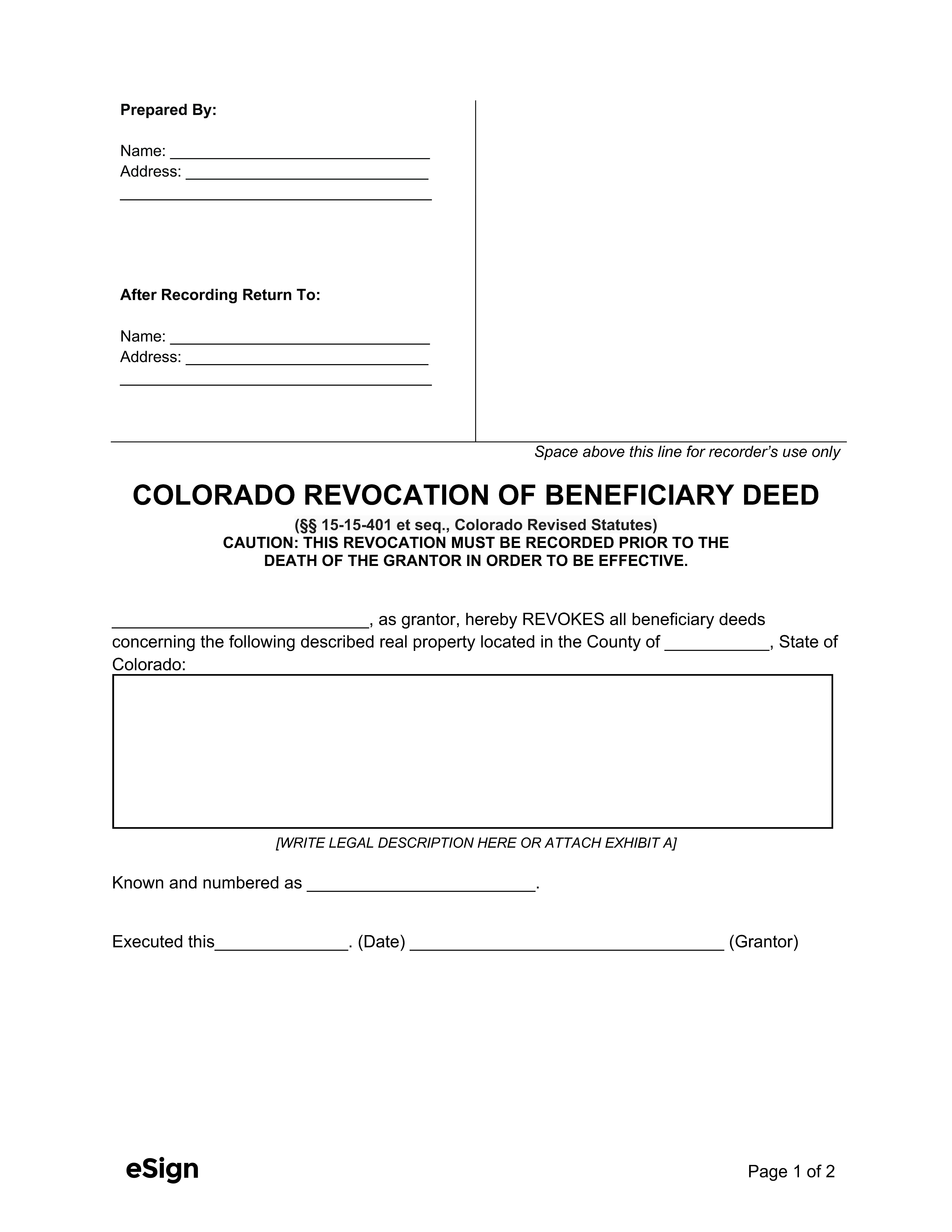 Revocation of Transfer on Death Deed – This document revokes the recorded beneficiary deed.
Download: PDF, Word (.docx), OpenDocument