---
Updated on October 26th, 2022

A Kansas deed is primarily used to convey the legal ownership of property from a grantor to a grantee following a real estate purchase. The completed document will include both parties' names and addresses, a property description, the price that the grantor was paid, and the grantor's signature. In Kansas, a deed can also arrange for the transfer of a property's title to a future beneficiary while allowing the grantor to retain ownership until their death

The grantor must have their signature notarized for the deed to be valid, and unless the grantee's deed is legally exempt and their exemption is stated in the deed, the grantee will need to complete a Sales Validation Questionnaire (SVQ). The completed deed and SVQ are filed, with the payment of recording fees, at the register of deeds in the property's jurisdiction.
Types (4)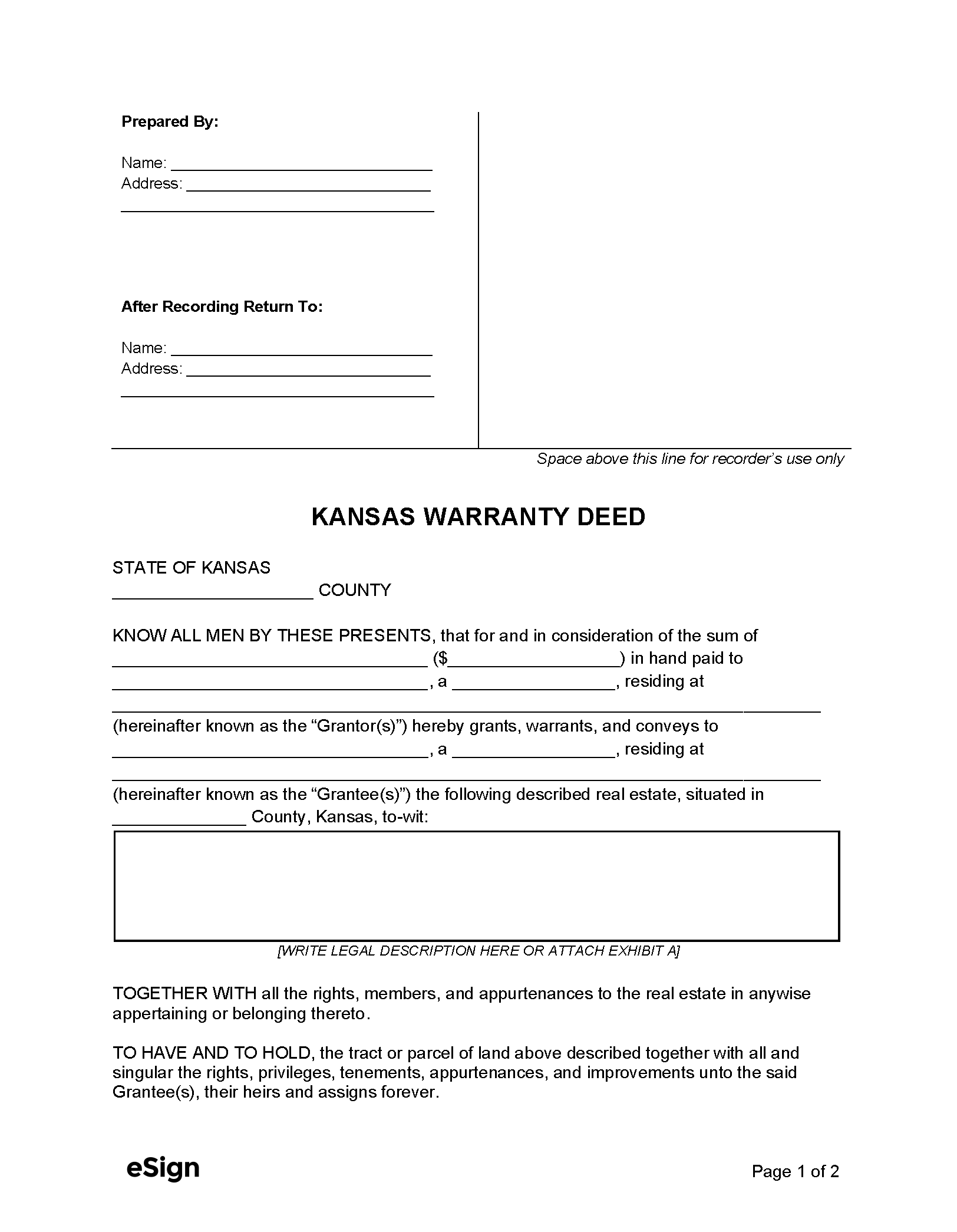 Warranty Deed – Under a "warranty deed," the grantor promises that there are no encumbrances on the property and to defend the grantee against any claims.
Download: PDF, Word (.docx), OpenDocument
---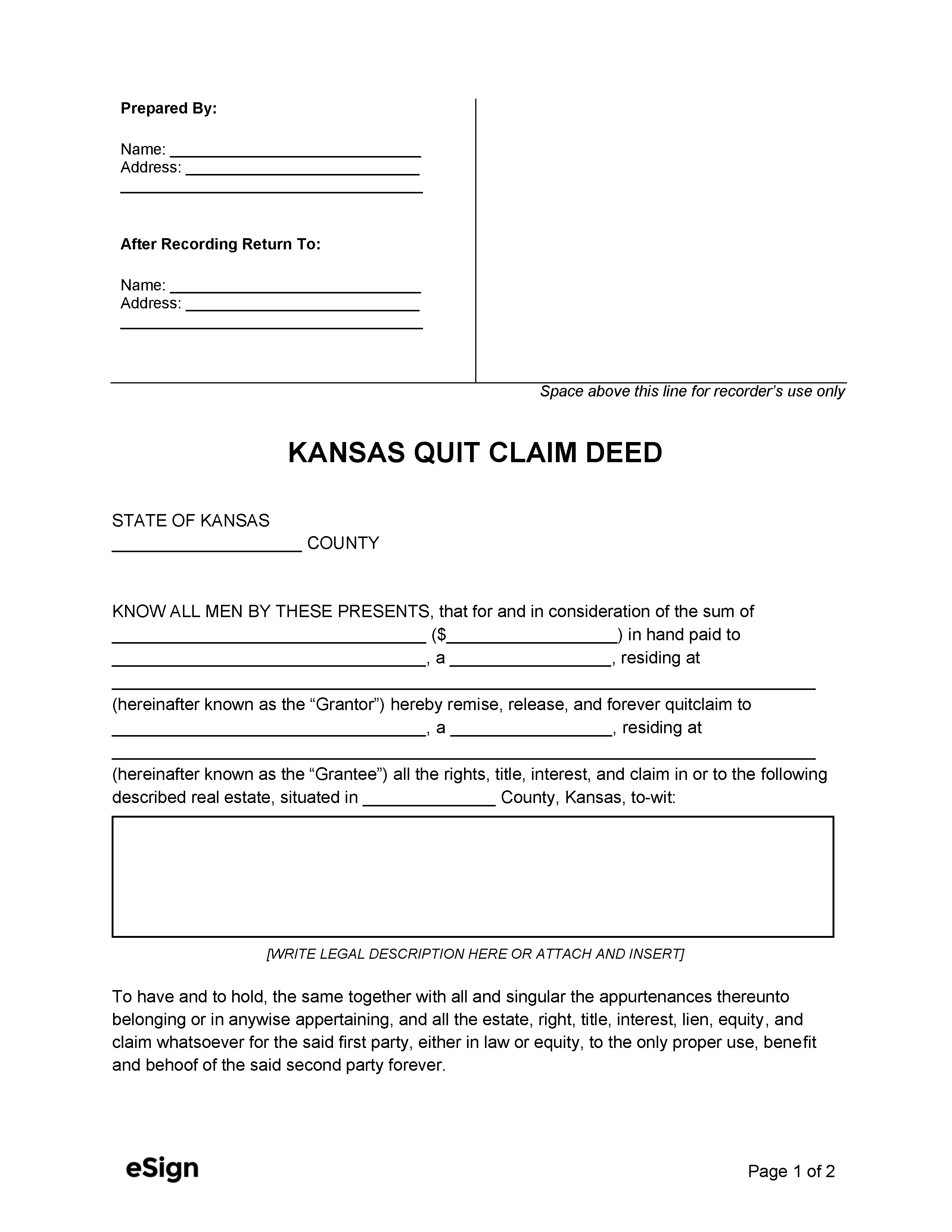 Quit Claim Deed – Transfers real estate between two (2) parties without any guarantee that the property is free of encumbrances.
Download: PDF, Word (.docx), OpenDocument
---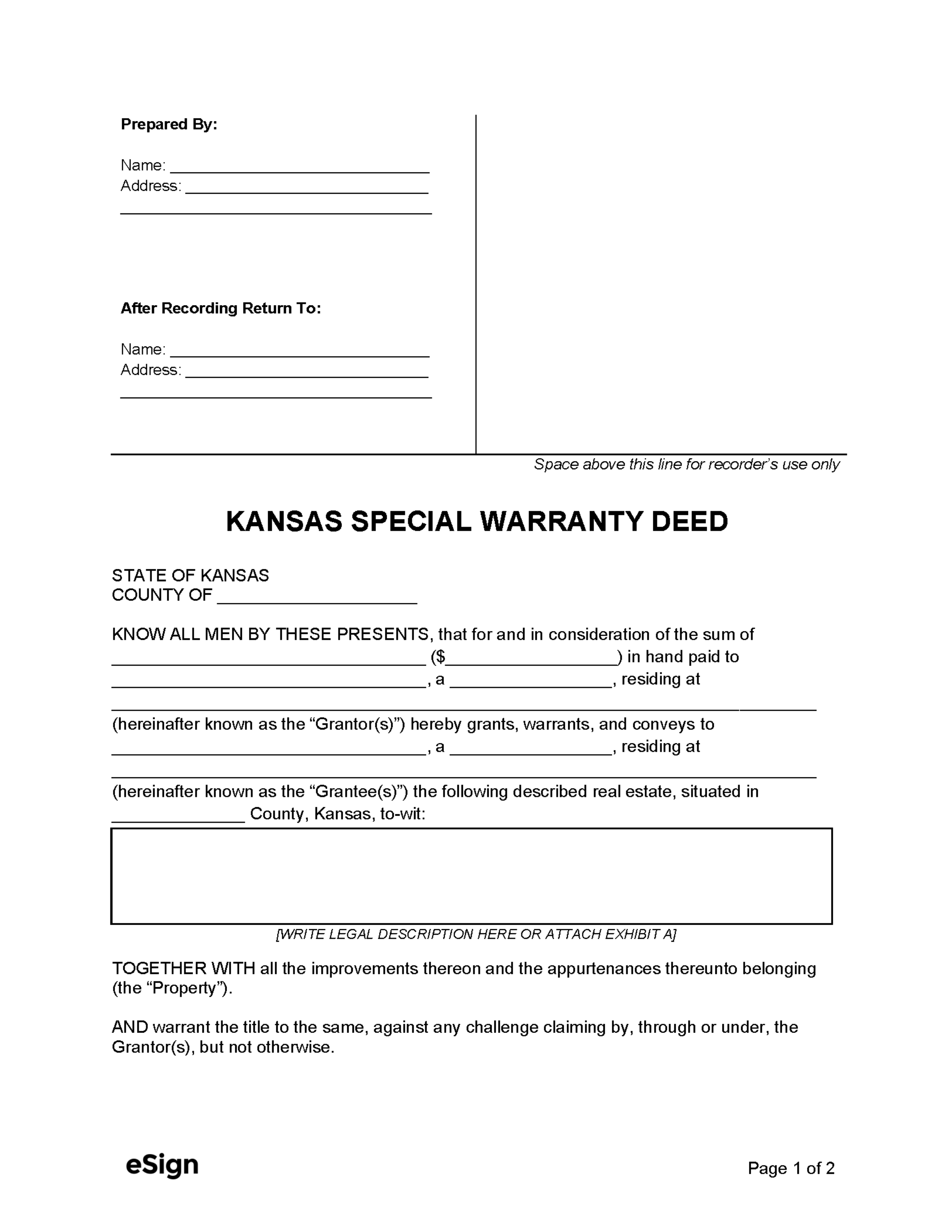 Special Warranty Deed – Conveys property to a grantee with the warranty that there are no claims against it on the grantor's account. However, a special warranty deed gives no guarantee that there aren't any claims against the property from previous owners.
Download: PDF, Word (.docx), OpenDocument
---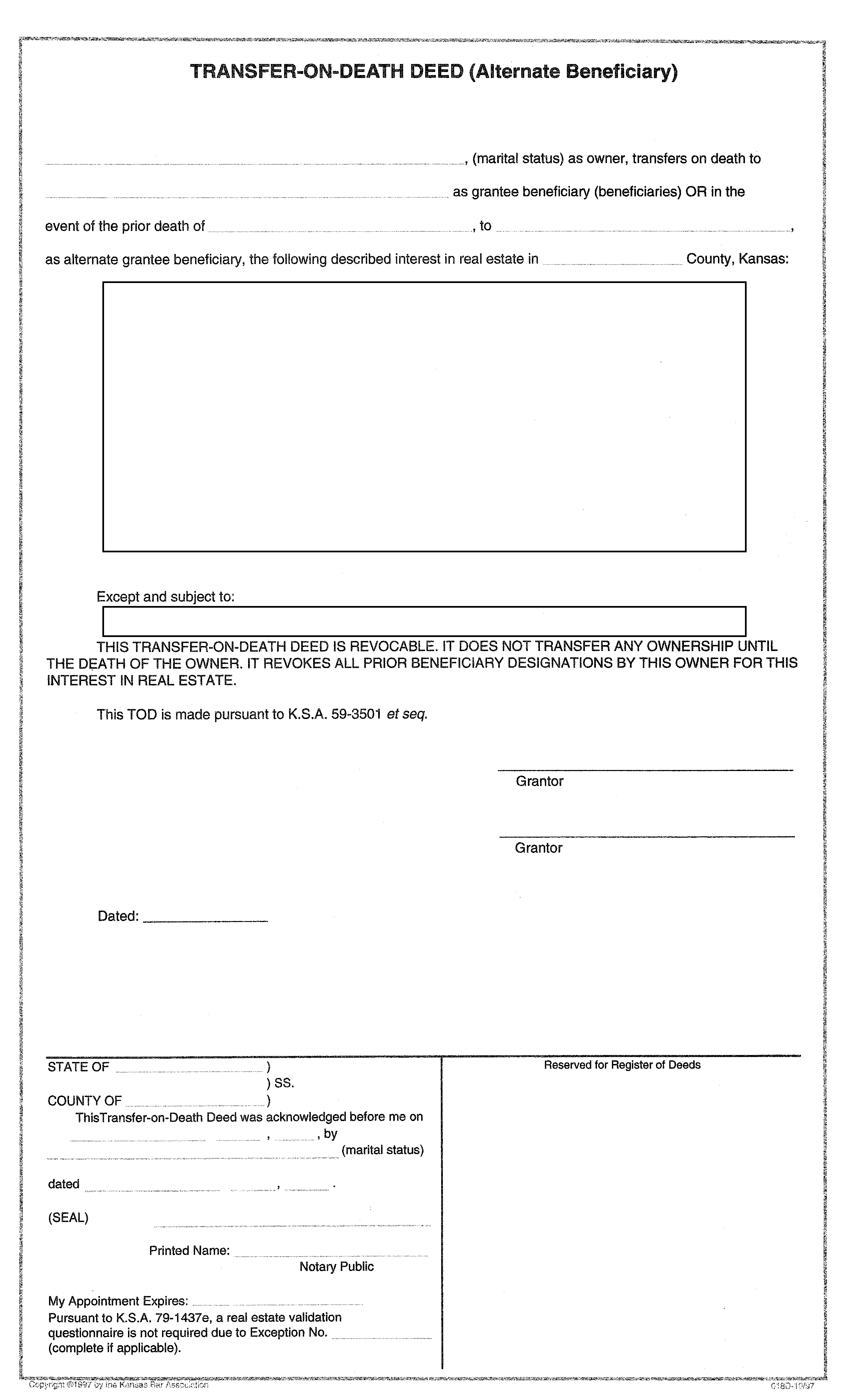 Transfer on Death Deed – Used for estate preparation, this deed transfers a property's ownership to an heir while allowing the grantor to maintain full property rights during their lifetime.
Download: PDF
---