A Nebraska deed is a legal tool that conveys (transfers) property ownership from a grantor to a grantee. Deeds are public documents that prove who owns a particular piece of property and who shall be held accountable for defects in the property's title. With a special warranty deed, the grantee is protected against undisclosed encumbrances caused by the grantor. In the case of a general warranty deed, the grantor will be liable for all title issues, even those that may have occurred before they acquired ownership.
Deeds must be signed by the grantor, notarized, and recorded with the Register of Deeds. Accompanying the deed must the requisite transfer and documents (see Laws & Requirements section below).
Types (5)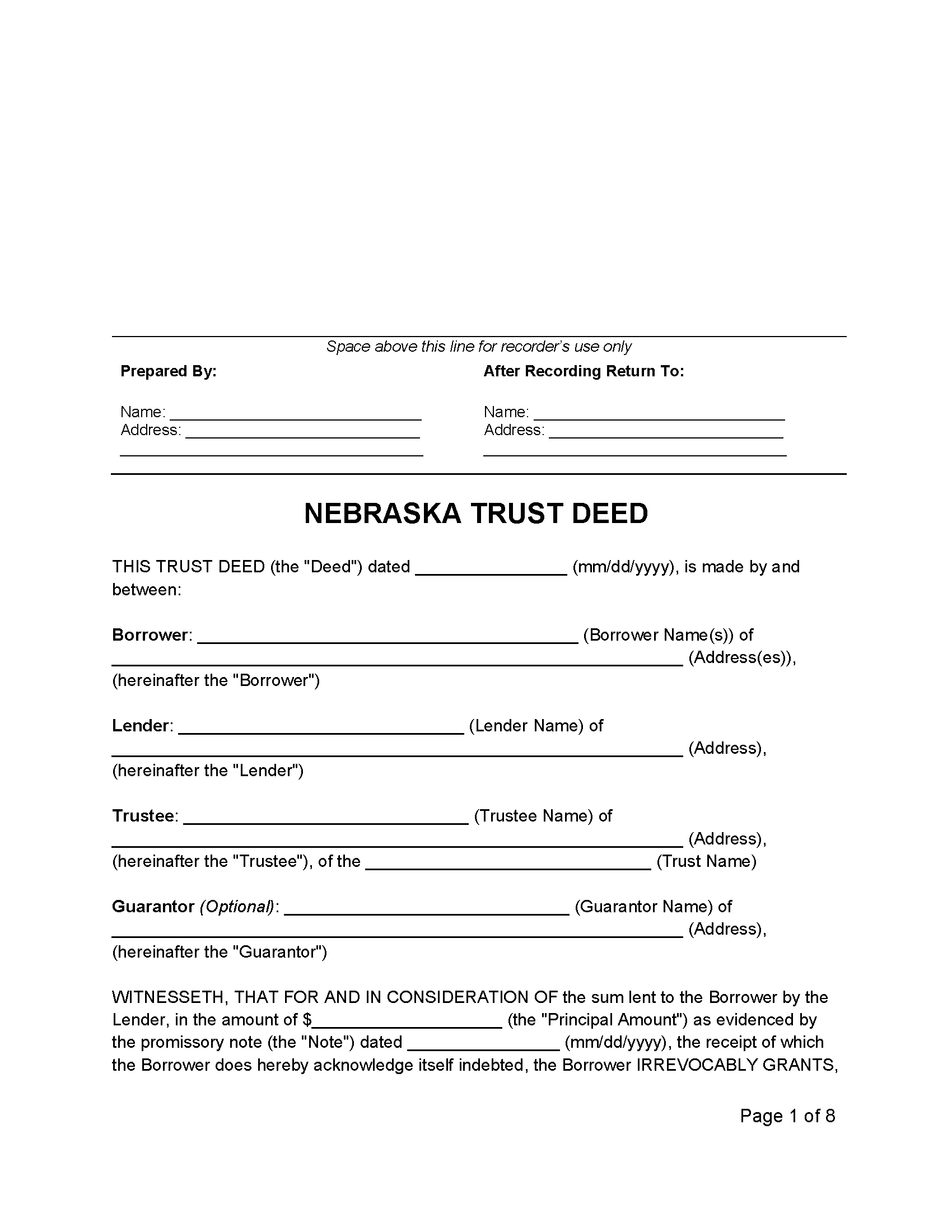 Deed of Trust – Also known as a "trust deed," this form transfers title rights from a borrower (grantor) to a third party (trustee) as security for a real estate loan. The trustee will retain the property title until the borrower repays the loan provider.
Download: PDF, Word (.docx), OpenDocument
---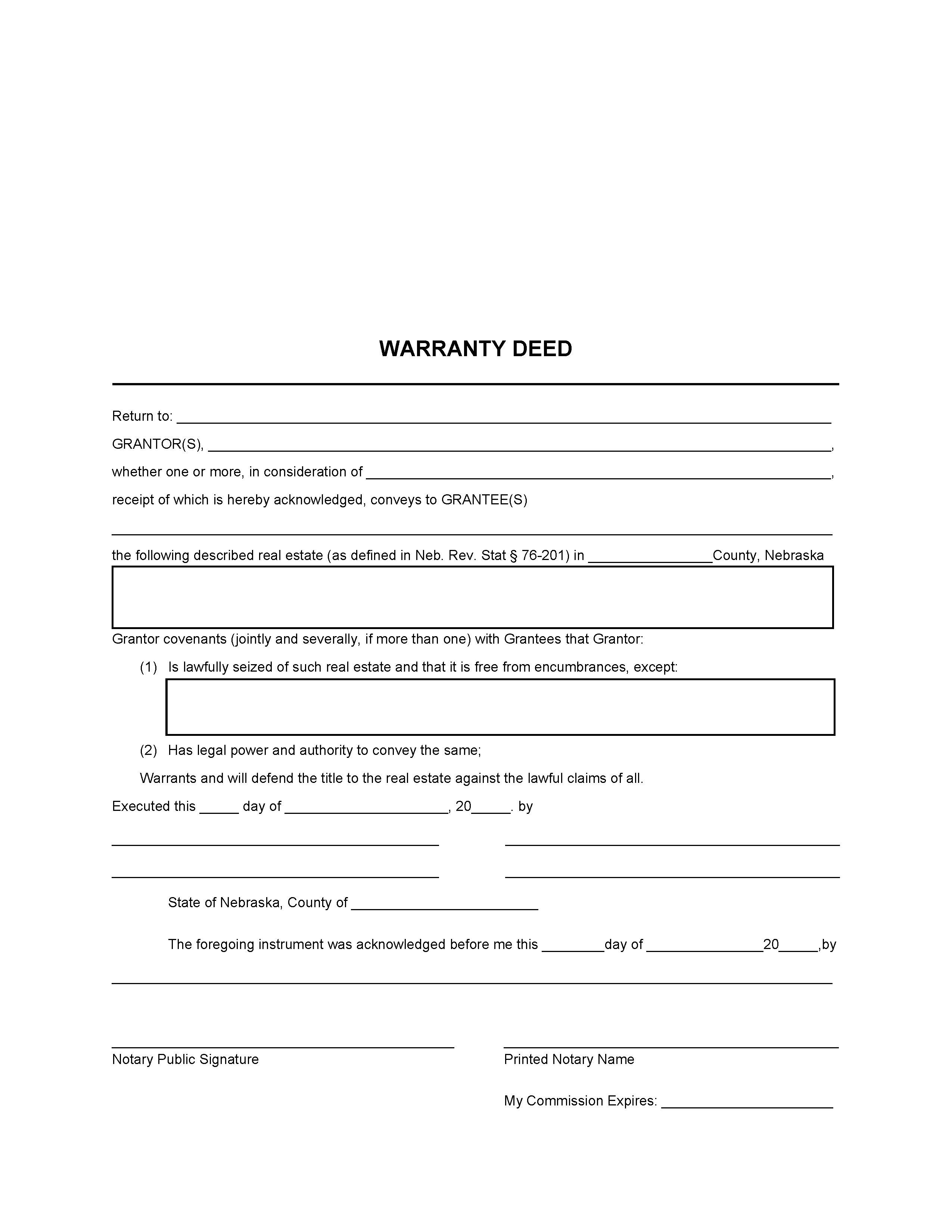 General Warranty Deed – This deed includes a guarantee that holds the seller (grantor) liable for title issues that occurred both during and before the grantor's ownership. The form's official title is "warranty deed."
Download: PDF
---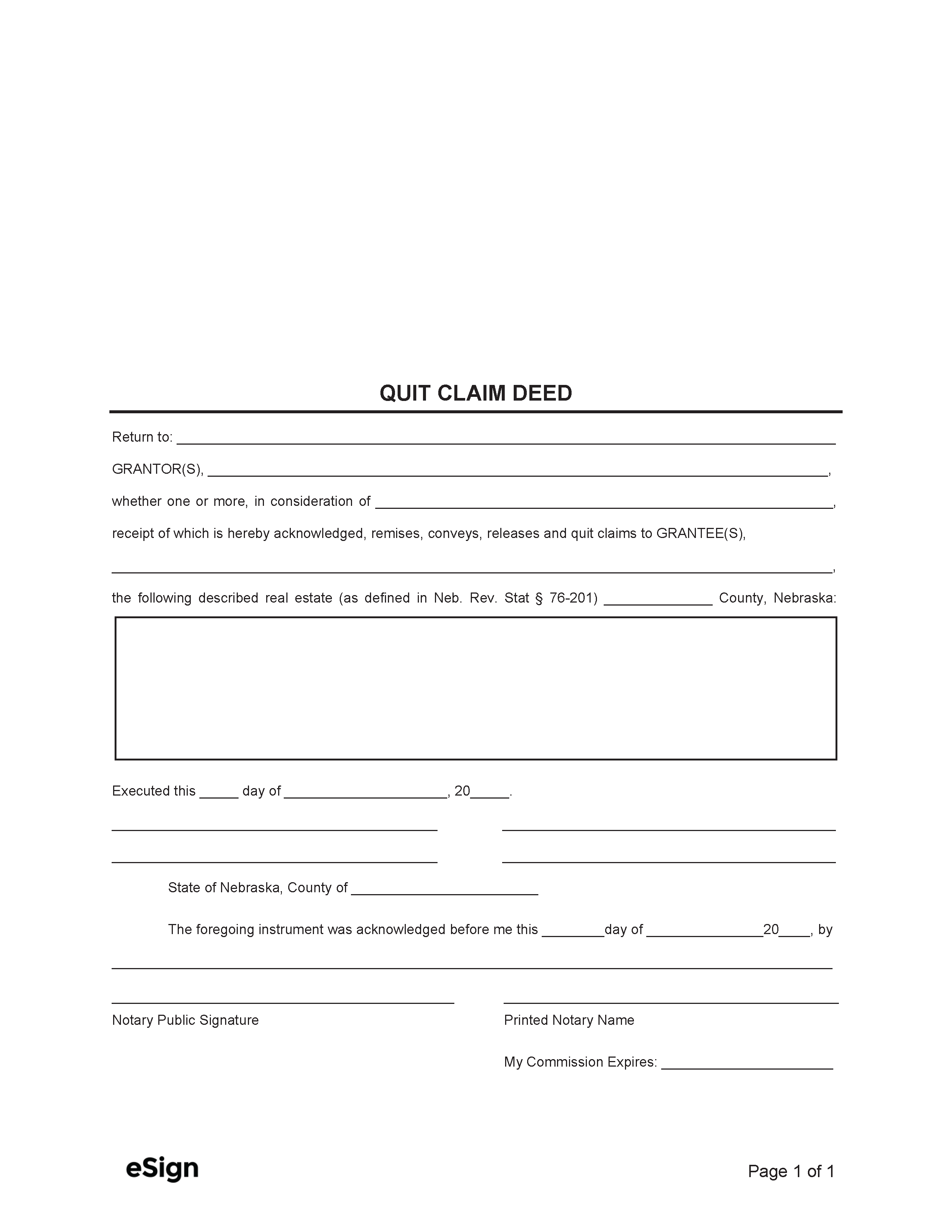 Quit Claim Deed – Transfers ownership of real property from the grantor to the grantee without title warranties (the grantee becomes liable for current and former title defects).
Download: PDF
---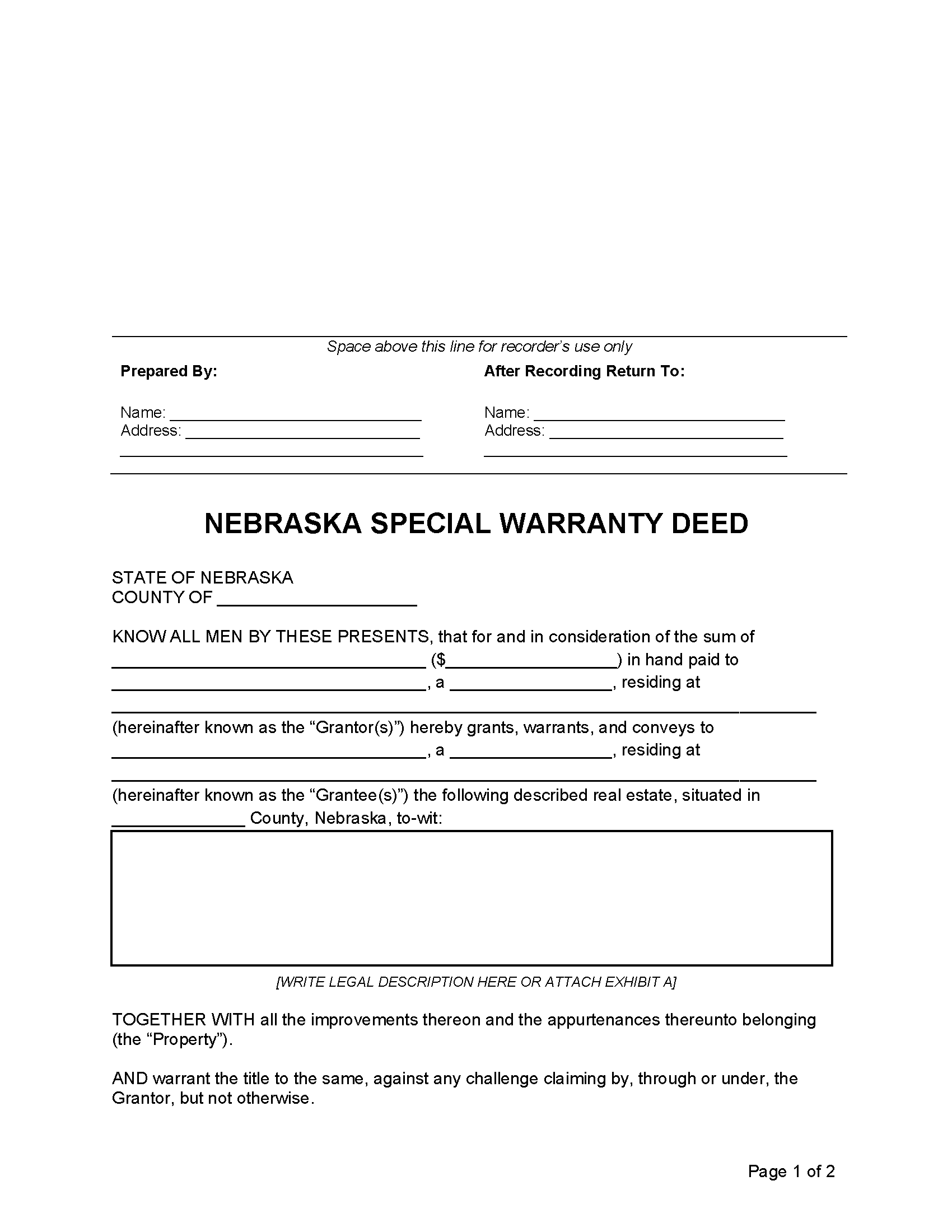 Special Warranty Deed – This deed protects the grantee against title defects occurring under the grantor's ownership, but provides no assurances as to defects caused by prior property owners.
Download: PDF, Word (.docx), OpenDocument
---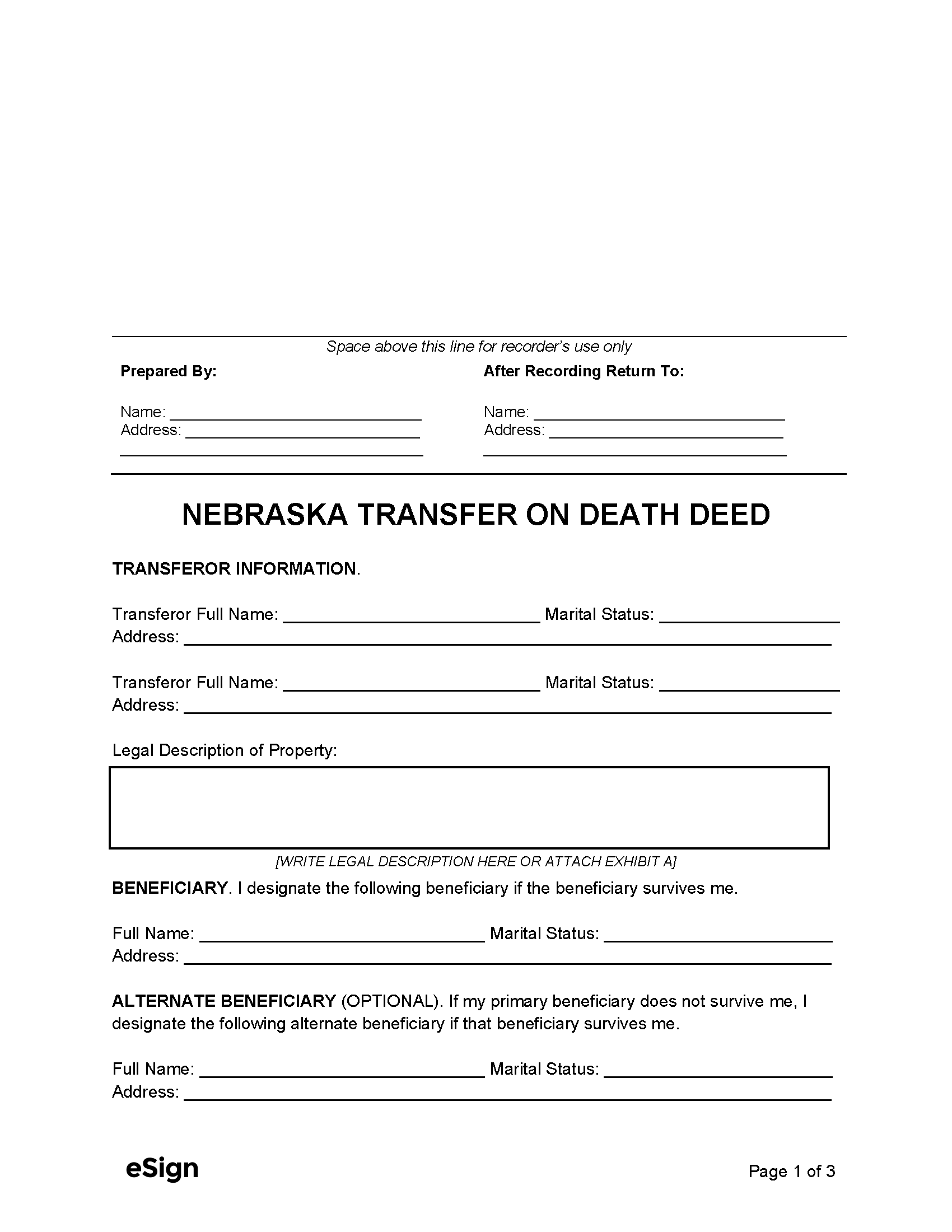 Transfer on Death Deed – Designates a beneficiary who will inherit property from the grantor upon their death.
Download: PDF, Word (.docx), OpenDocument
---