---
Updated on September 1st, 2022

A New Hampshire quit claim deed is a legal document that transfers property ownership and includes a warranty that the title is free from encumbrances caused by the grantor (seller/transferor), excluding those disclosed in the deed. Similar to a special warranty deed in other states, a New Hampshire quit claim deed offers no protection against title defects originating prior to the grantor's ownership. The new property owner (buyer/grantee) is therefore at risk of incurring liens, judgments, and other title issues caused or suffered by the property's previous owners.

To mitigate the risk of acquiring property through a quit claim deed, the grantee should perform a title inspection to verify the grantor's ownership and see if there are any unresolved claims against the property.
Related Forms (1)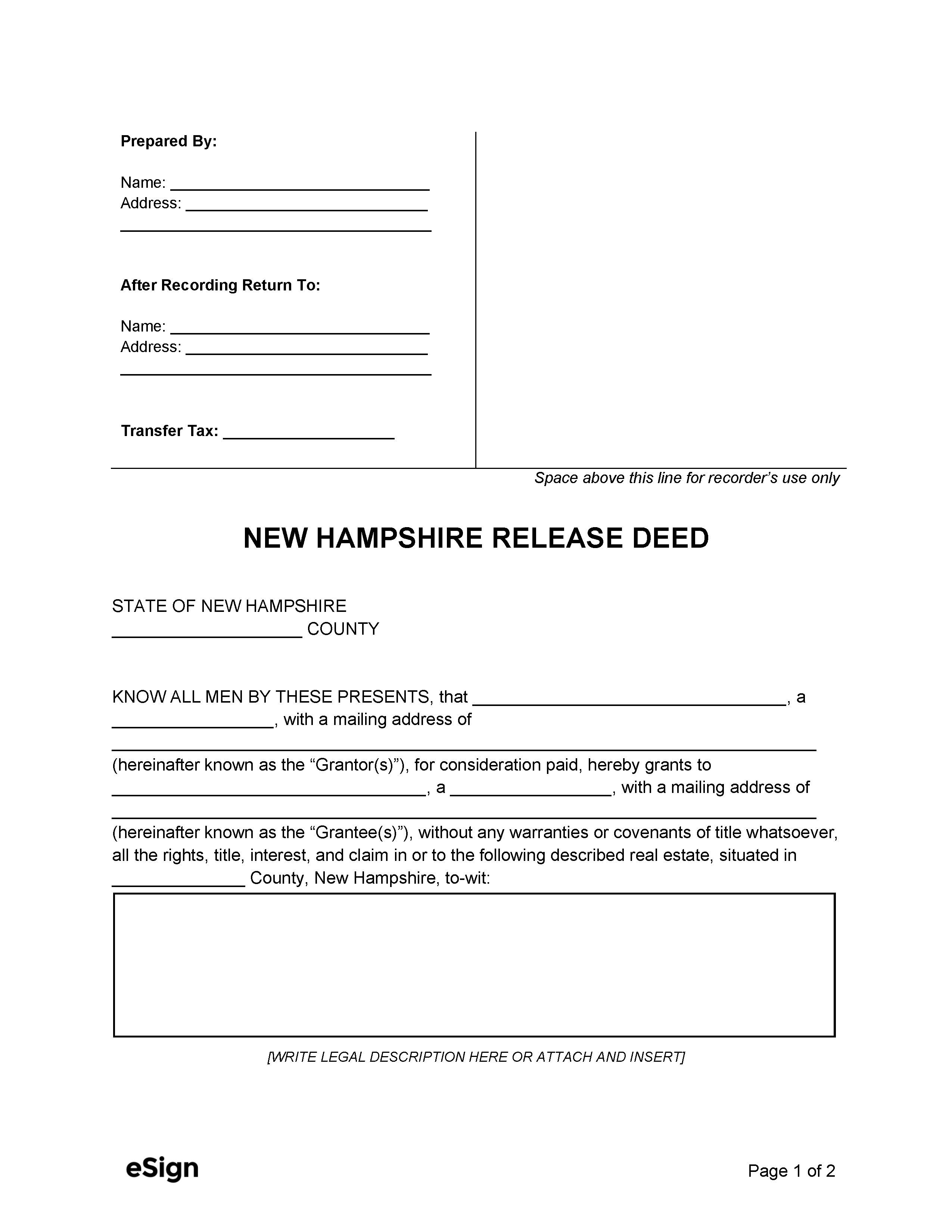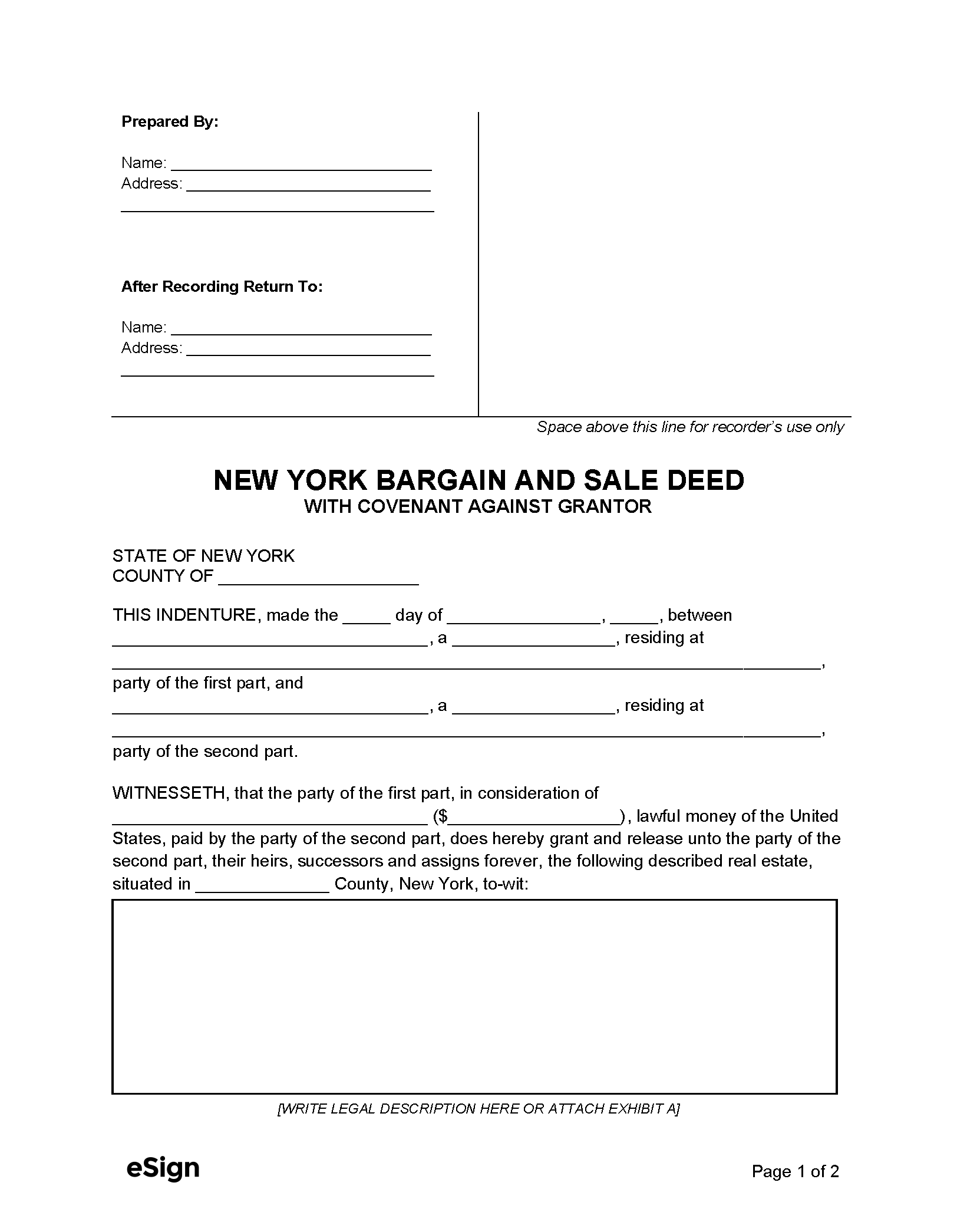 Release Deed – Conveys ownership from the grantor to the grantee without any title guarantees or protection whatsoever.
Download: PDF, Word (.docx), OpenDocument
---