A Nevada deed is a form that conveys a property's title from a grantor (current owner) to a grantee (new owner), serving as proof of the legal change in ownership once recorded. Property titles are frequently conveyed with warranties that protect the grantee against liens and other encumbrances. A quit claim deed contains no title warranties, whereas a general warranty deed promises that the title is free from encumbrances dating back to the property's original owner.
Property deeds must be recorded by the County Recorder. For a deed to be considered valid and recordable, it must identify the grantor and grantee, provide a legal property description, and contain the grantor's notarized signature.
Types (6)
Deed of Trust – A document in which a loan recipient (grantor) transfers their property title to a trustee as collateral for a loan. Once the loan is paid in full, the trustee will return the title to the grantor.
Download: PDF, Word (.docx), OpenDocument
---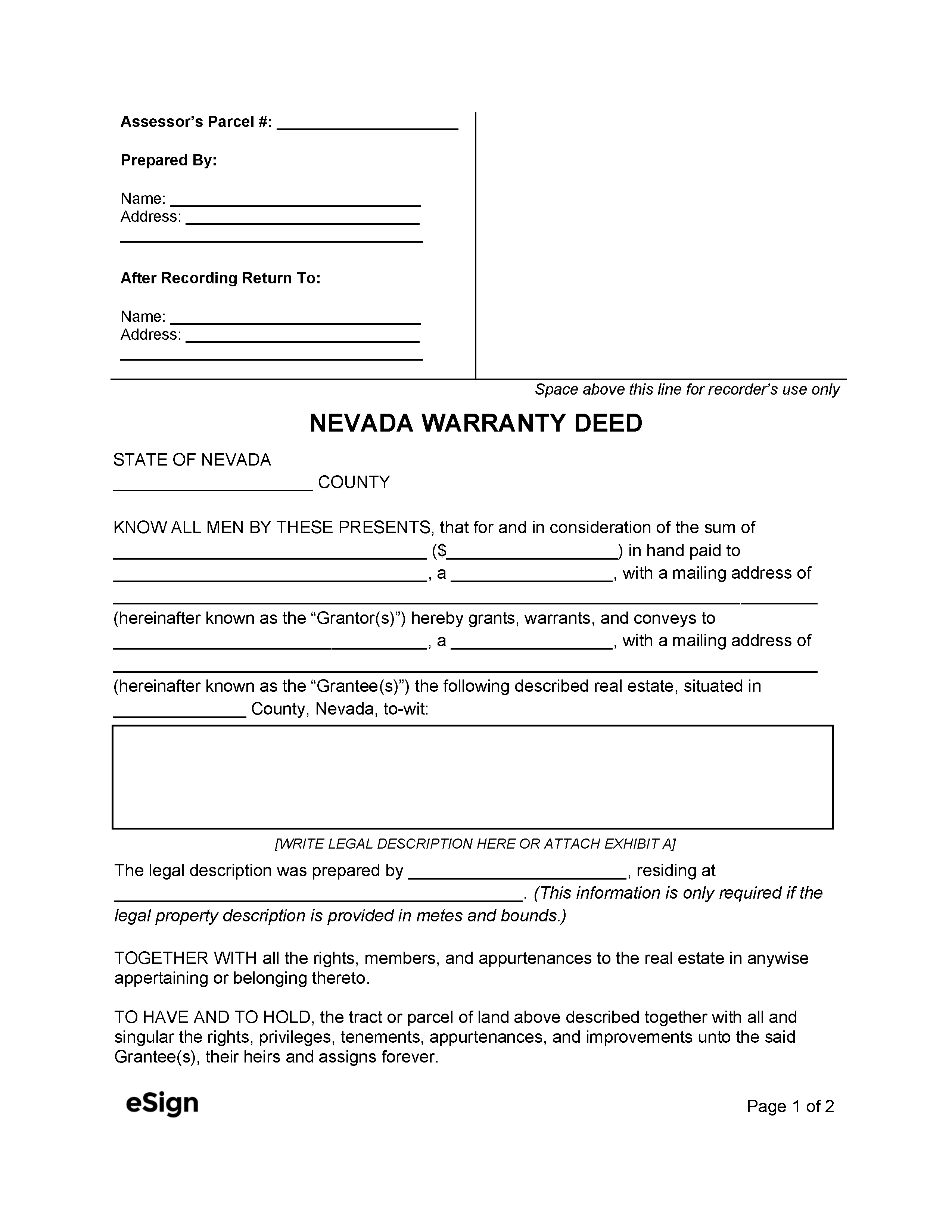 General Warranty Deed – Provides complete title protection to the grantee, covering title defects caused by the grantor and all previous owners.
Download: PDF, Word (.docx), OpenDocument
---
Grant, Bargain, and Sale Deed – Contains a promise from the grantor that no title defects occurred under their ownership and that the property has not been conveyed to anyone else.
Download: PDF, Word (.docx), OpenDocument
---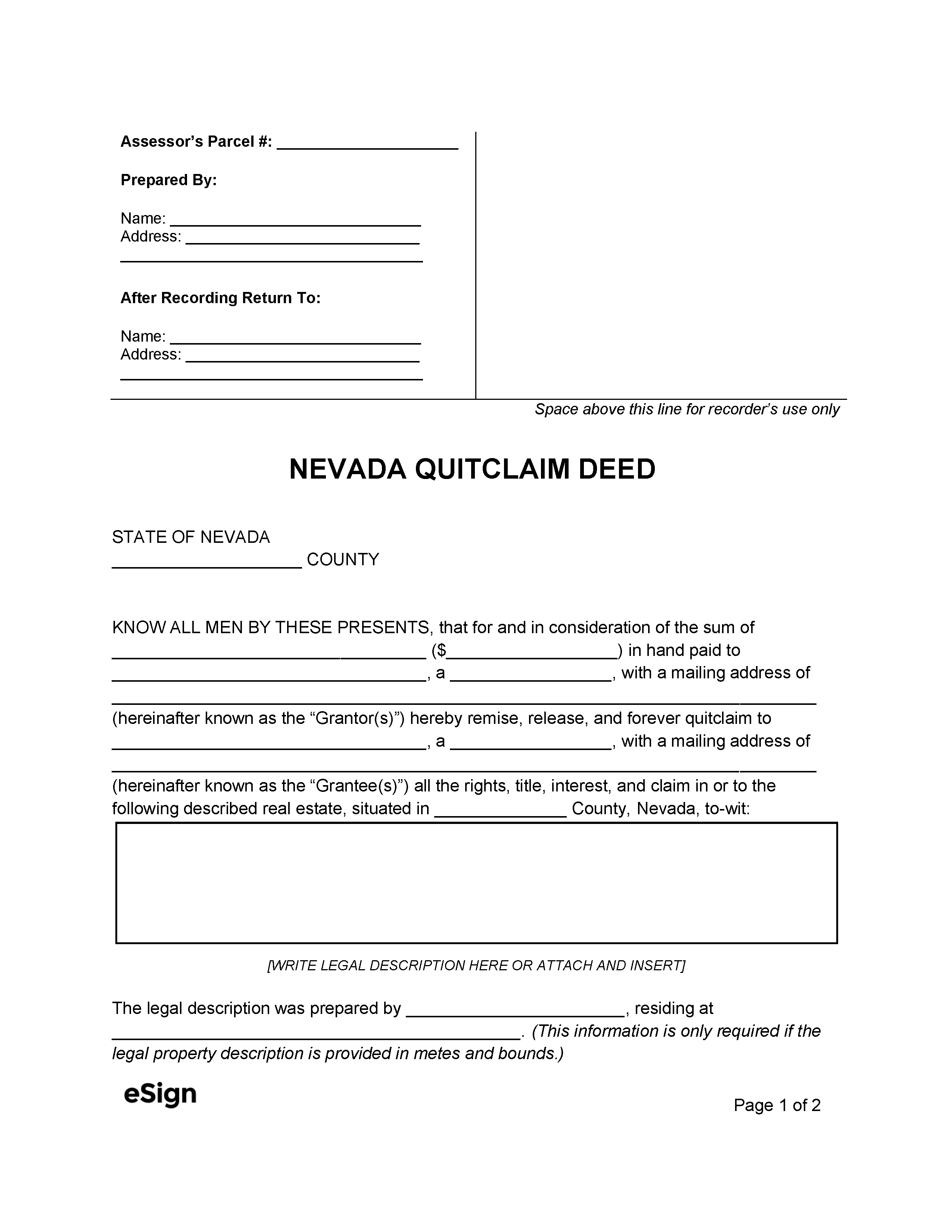 Quit Claim Deed – Used to transfer property ownership without guaranteeing the quality of the title. The grantee (buyer) becomes liable for any existing title defects.
Download: PDF, Word (.docx), OpenDocument
---
Special Warranty Deed – Guarantees that no defects are encumbering the title from the period the grantor owned the property.
Download: PDF, Word (.docx), OpenDocument
---
Transfer on Death Deed – Allows the grantor to name a beneficiary for their real property. After the grantor's death, the property transfers to the beneficiary without passing through probate.
Download: PDF, Word (.docx), OpenDocument
---