A Wyoming transfer on death deed is a legal document completed by a property owner to leave their property to a new owner (the "grantee beneficiary") when they pass away. The conveyance takes effect immediately upon the owner's death and transfers their title, subject to all encumbrances, to the grantee beneficiary without probate. A transfer on death deed may be revoked at any time by any owner listed in the deed form.
If the named grantee beneficiary does not survive the owner, the completed deed will indicate whether the owner wishes to void the deed, convey the title to the grantee beneficiary's estate, or if a successor grantee beneficiary will inherit the title. It should be noted that the beneficiary is not required to accept the transferred property, and they will not assume any liability resulting from being named grantee beneficiary.
---
Related Forms (1)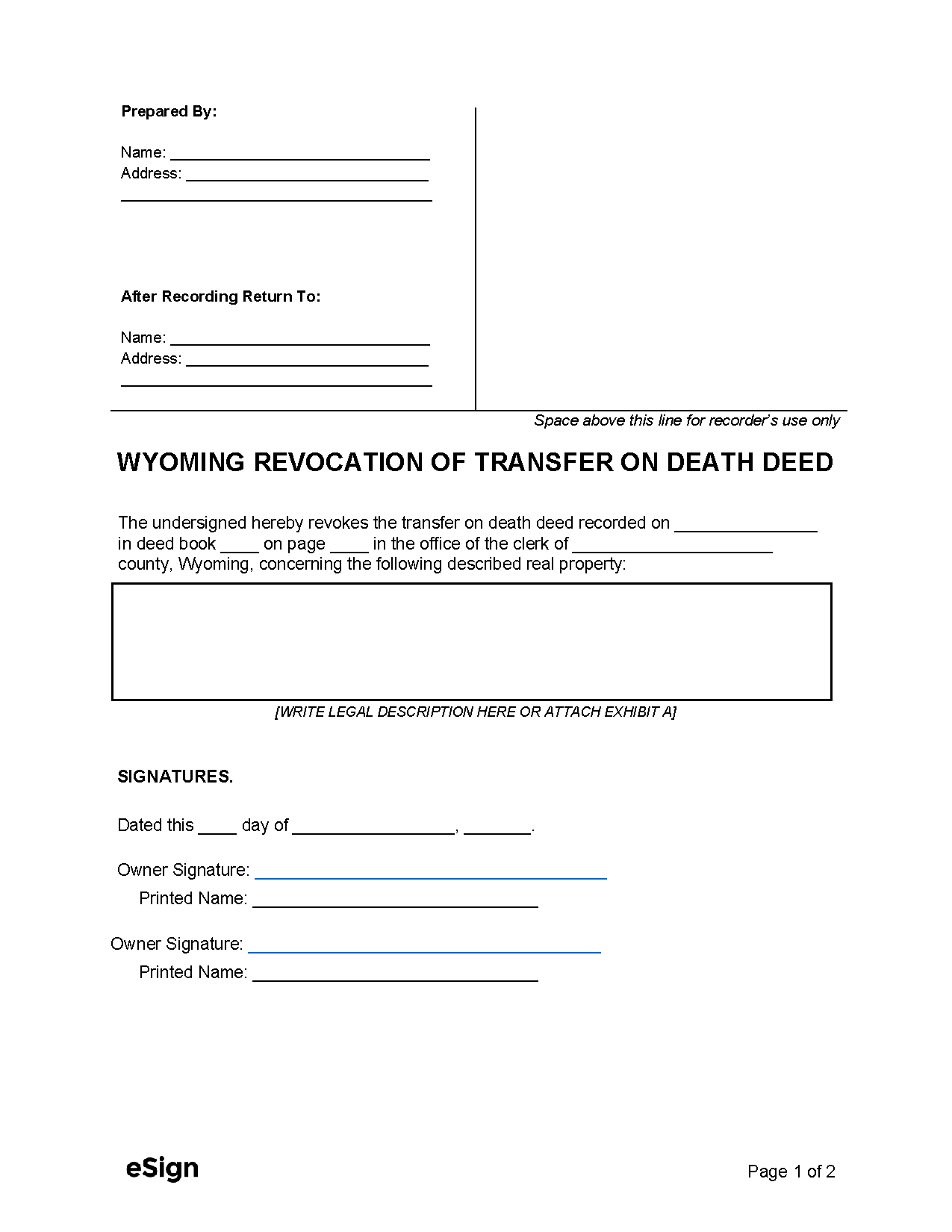 Revocation of Transfer on Death Deed – A revocation instrument for transfer on death deeds.
Download: PDF, Word (.docx), OpenDocument