---
Updated on December 6th, 2021

A Tennessee employment contract establishes an employer-employee working relationship and lays out the rules, regulations, and standards of conduct to which both parties must adhere. This form is structured to accommodate both full-time and part-time positions, as well as commission-based jobs involving recurring distributions to the employee. Before signing, the employee will want to review their job responsibilities, period of employment, payment terms, and all other features of the contract to ensure they fully understand what is expected of them.

While oral contracts are sufficient in Tennessee, written agreements are encouraged and ideal for fixed-term employment. Without a written contract, the employment is presumed to be "at-will," meaning the employer or employee may terminate the agreement without cause.
Types (2)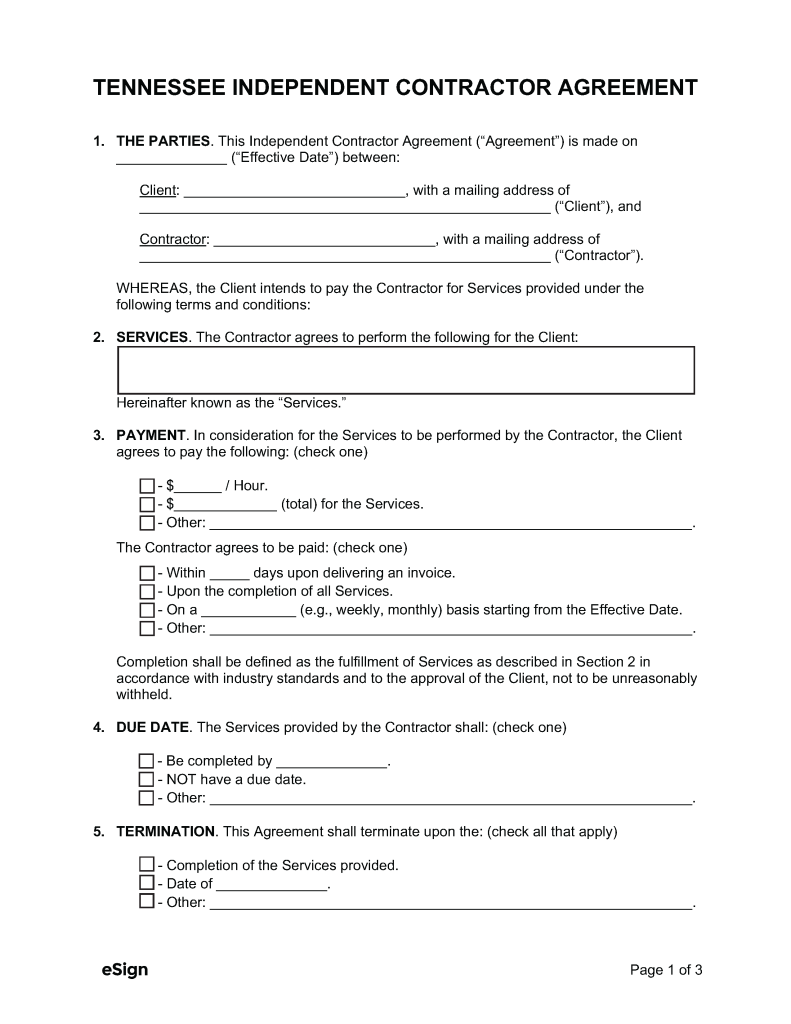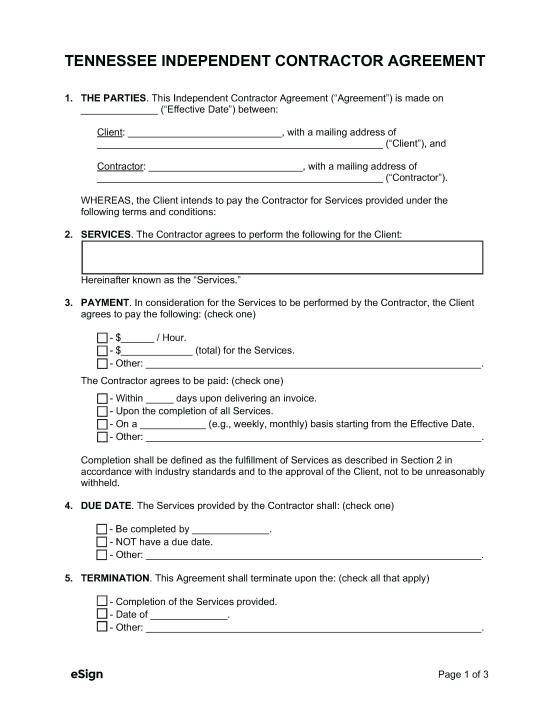 Independent Contractor Agreement – A contract between a client and a contractor that details the working relationship between the parties.
Download: PDF, Word (.docx), OpenDocument
---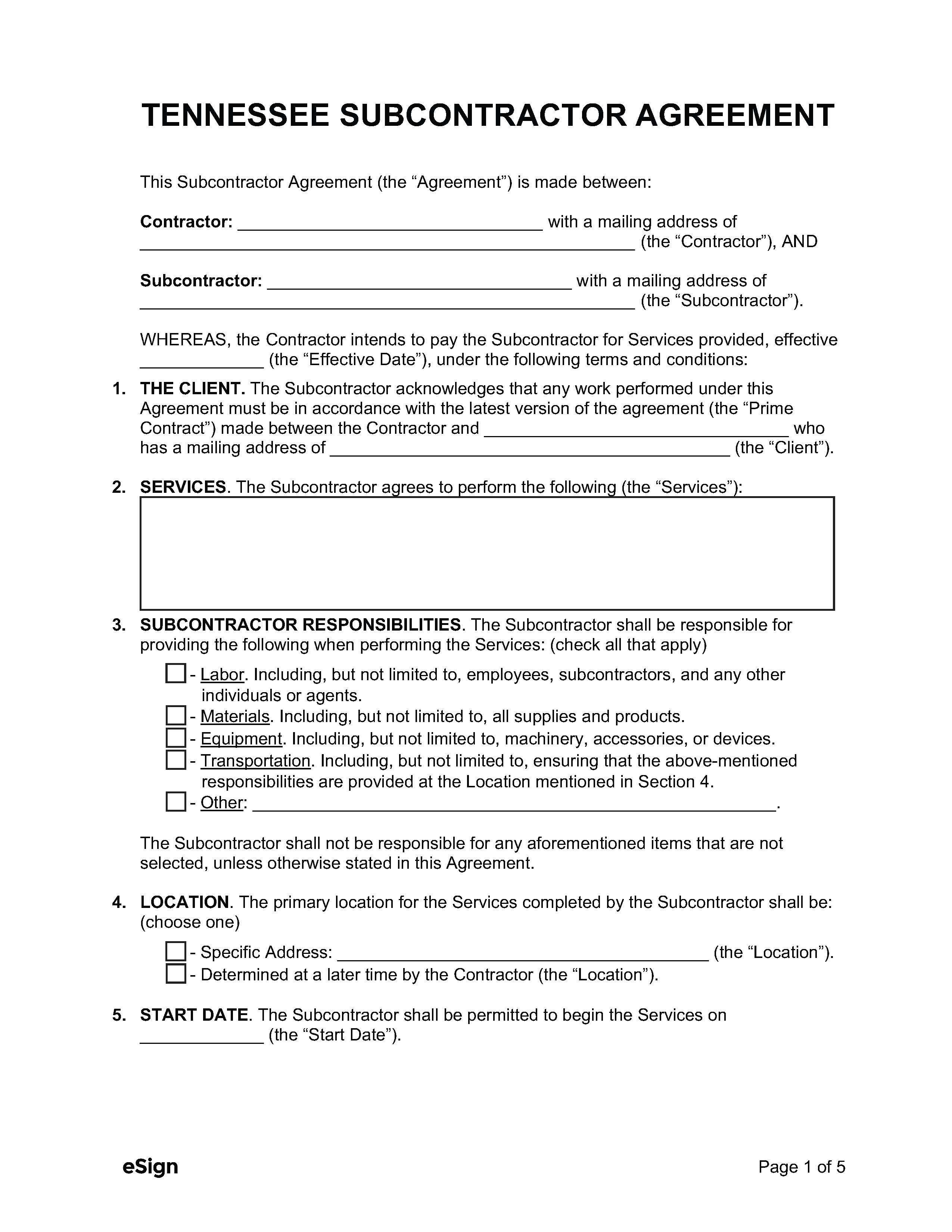 Subcontractor Agreement – Used by an independent contractor to hire another party (the subcontractor) to complete part of a project.
Download: PDF, Word (.docx), OpenDocument
---
Laws
---
At-Will Employment
Permitted? Yes, an employer can almost always terminate an at-will employee without cause. An at-will employee cannot be terminated for:
---
Employer Resources